Tudini our favorite restaurant in Rome. This is a simple restaurant close to Termini station on Via Gioberti. We have eaten here on every trip to Rome most times more that once. Our favorite waiter in Rome is here, Georgio.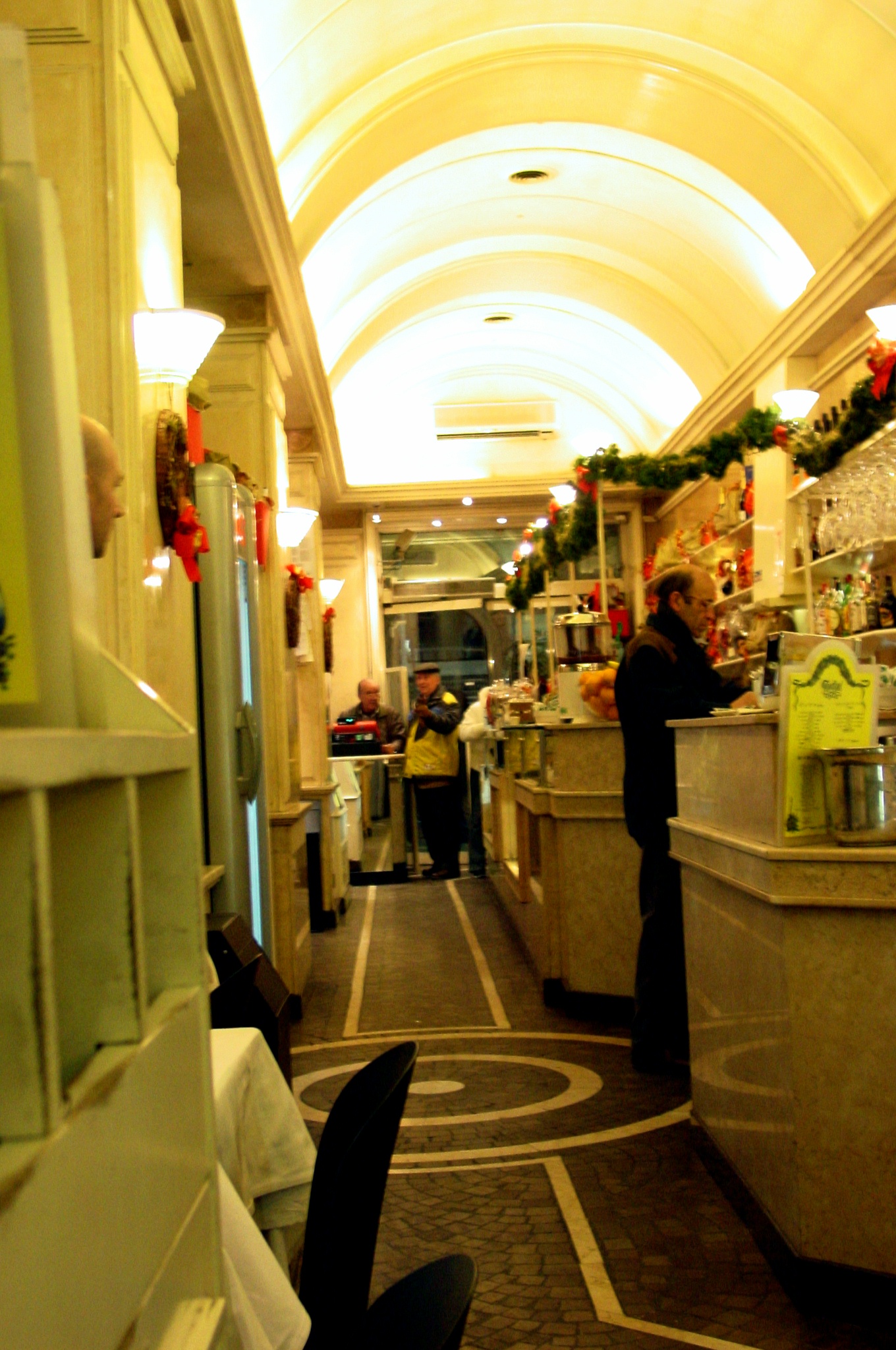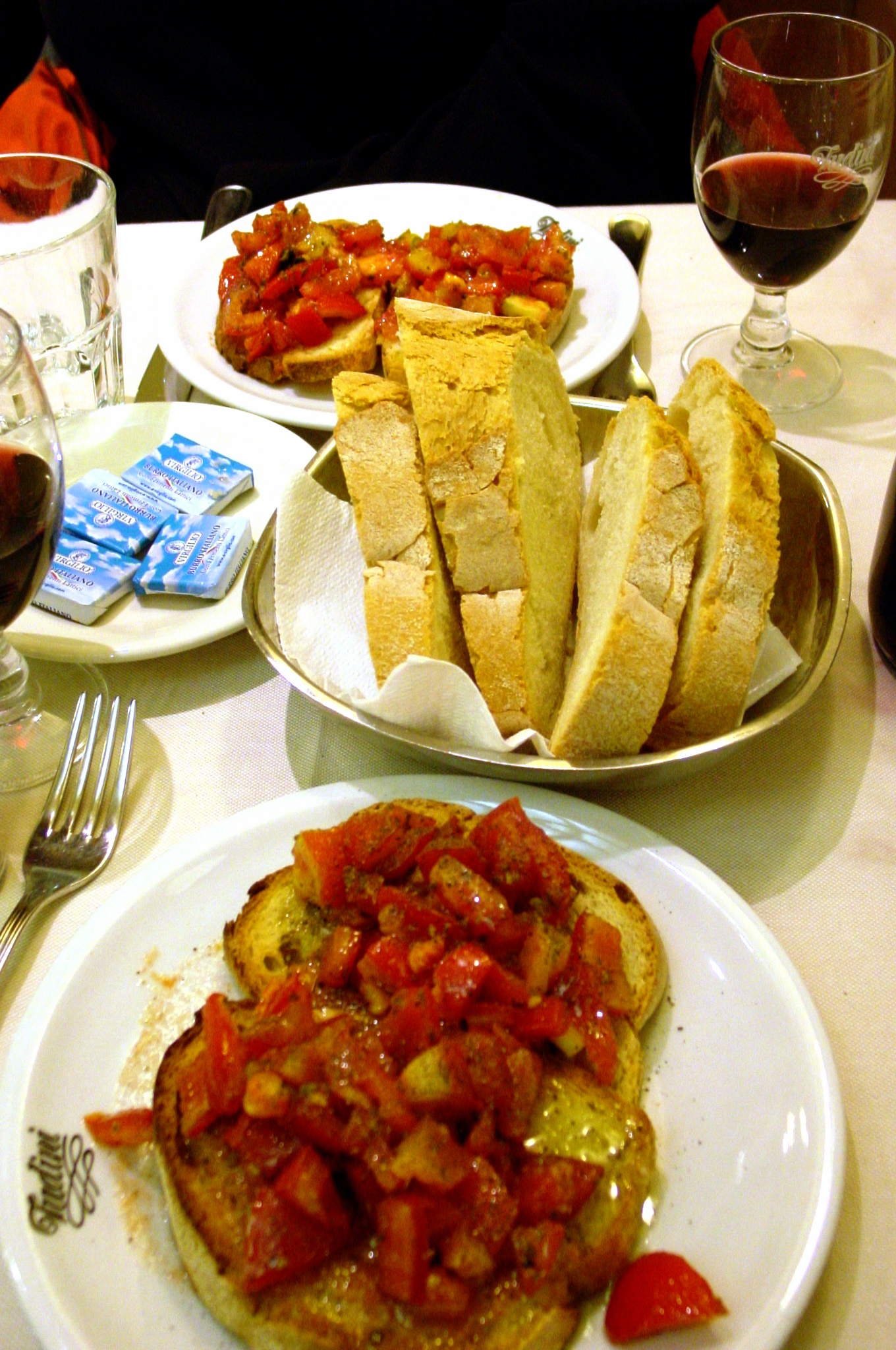 View toward front of Tudini's
Georgio our friend in Rome
Brushetti and wine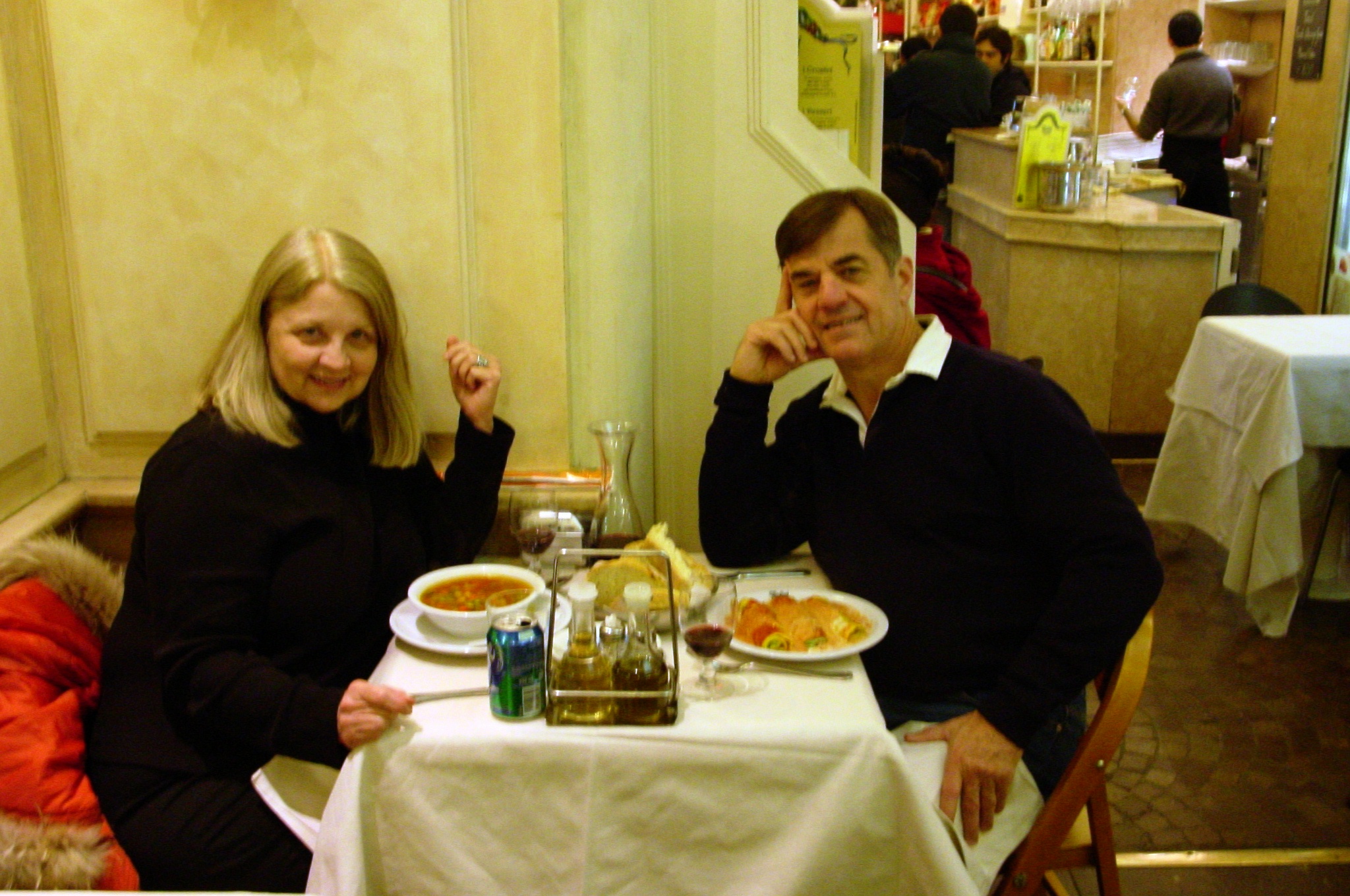 Our favorites / Vegetable soup and Cannelloni
Cold Lemoncello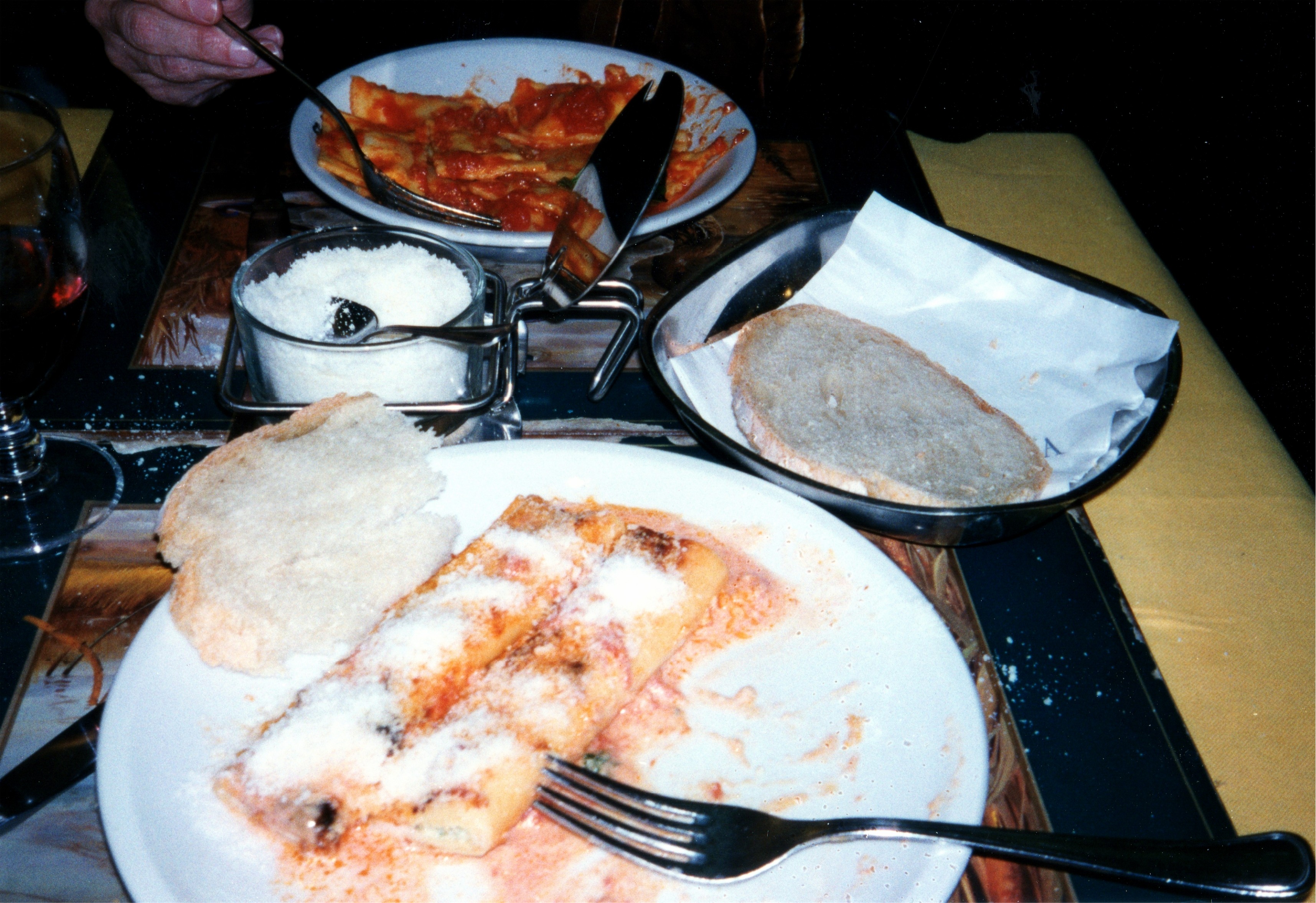 View from the Street...
Ravioli and cannelloni with lots of parmesan cheese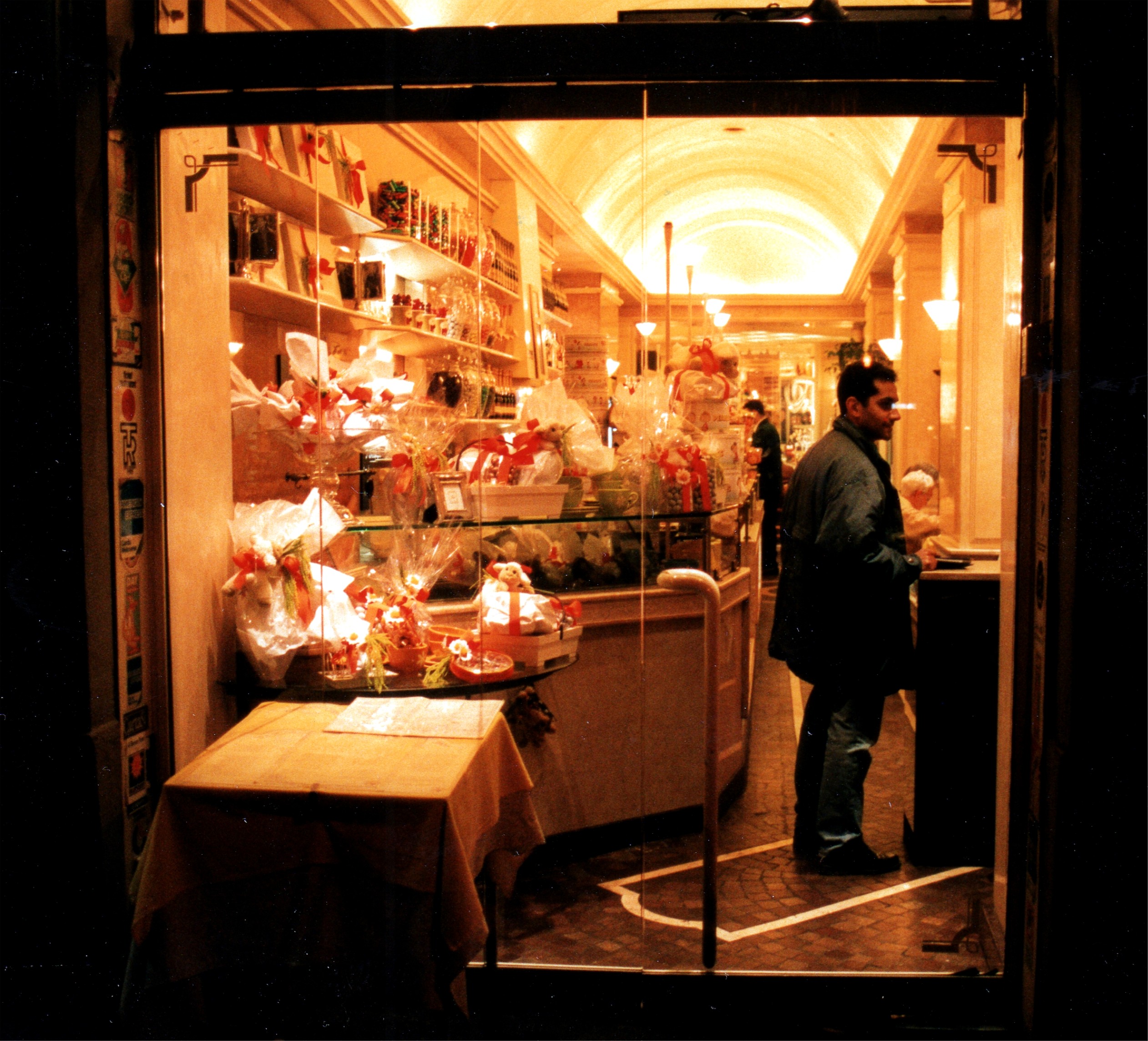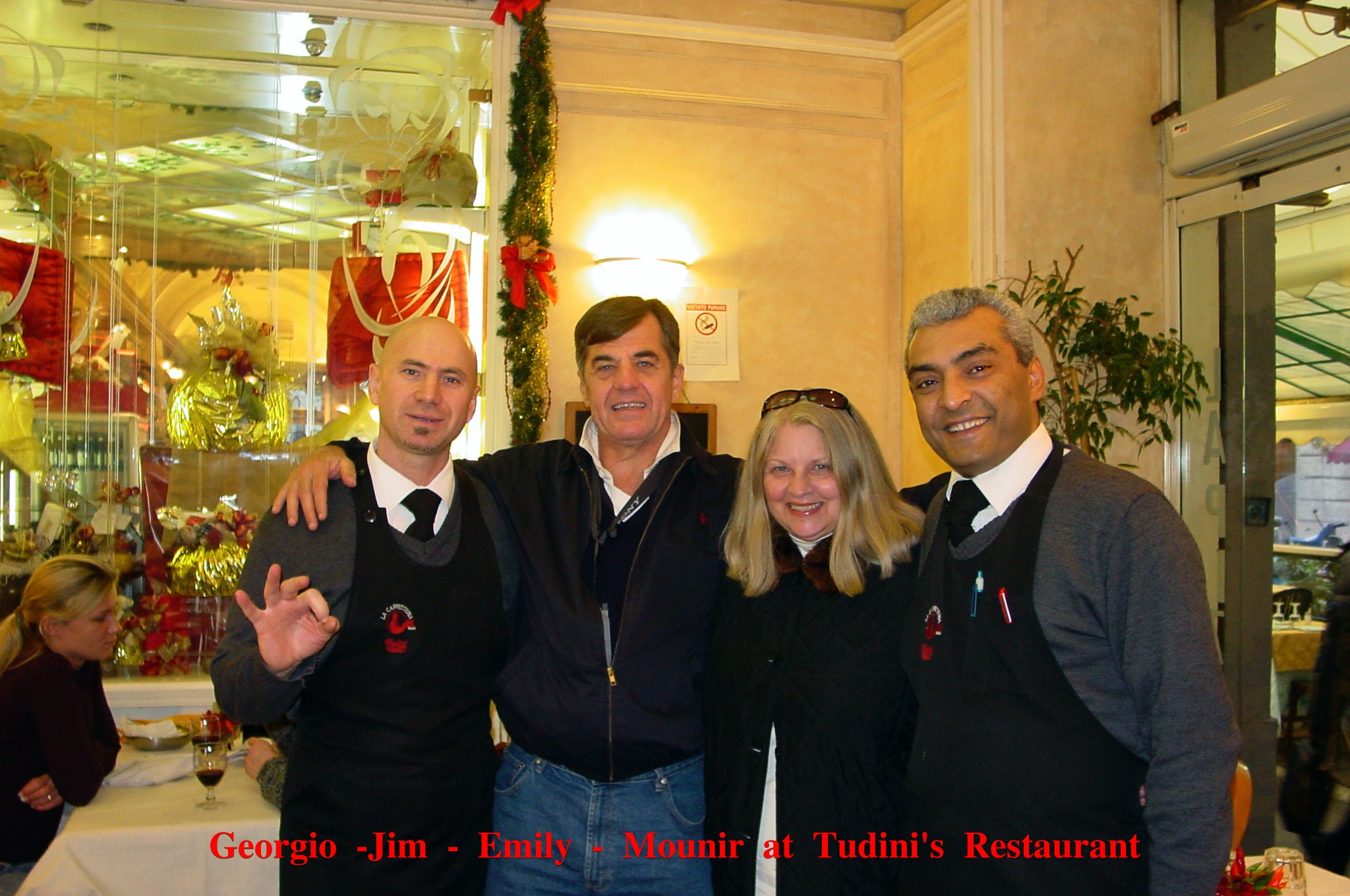 Our waiters at Tudini's ... a special restaurant and special memories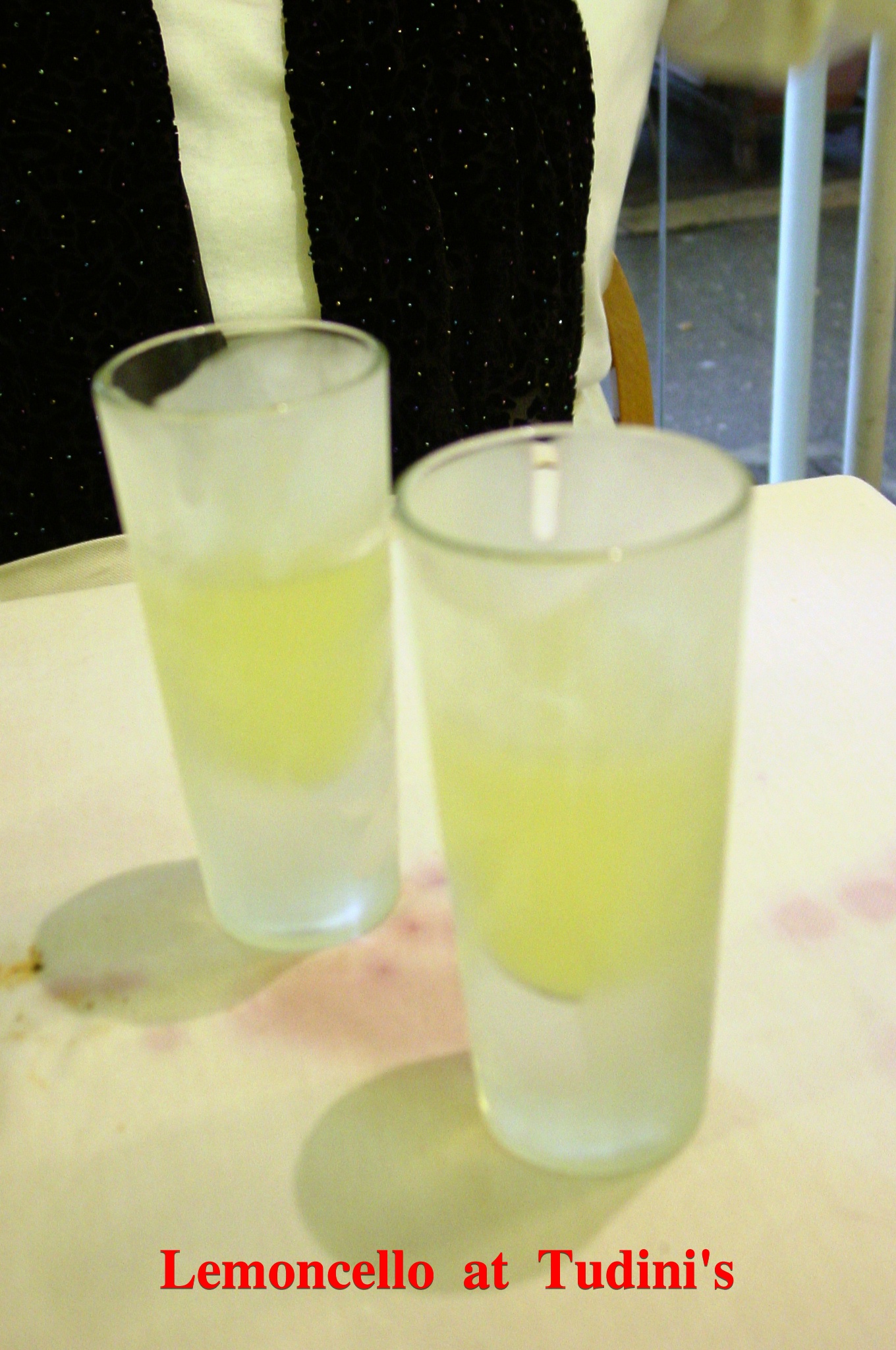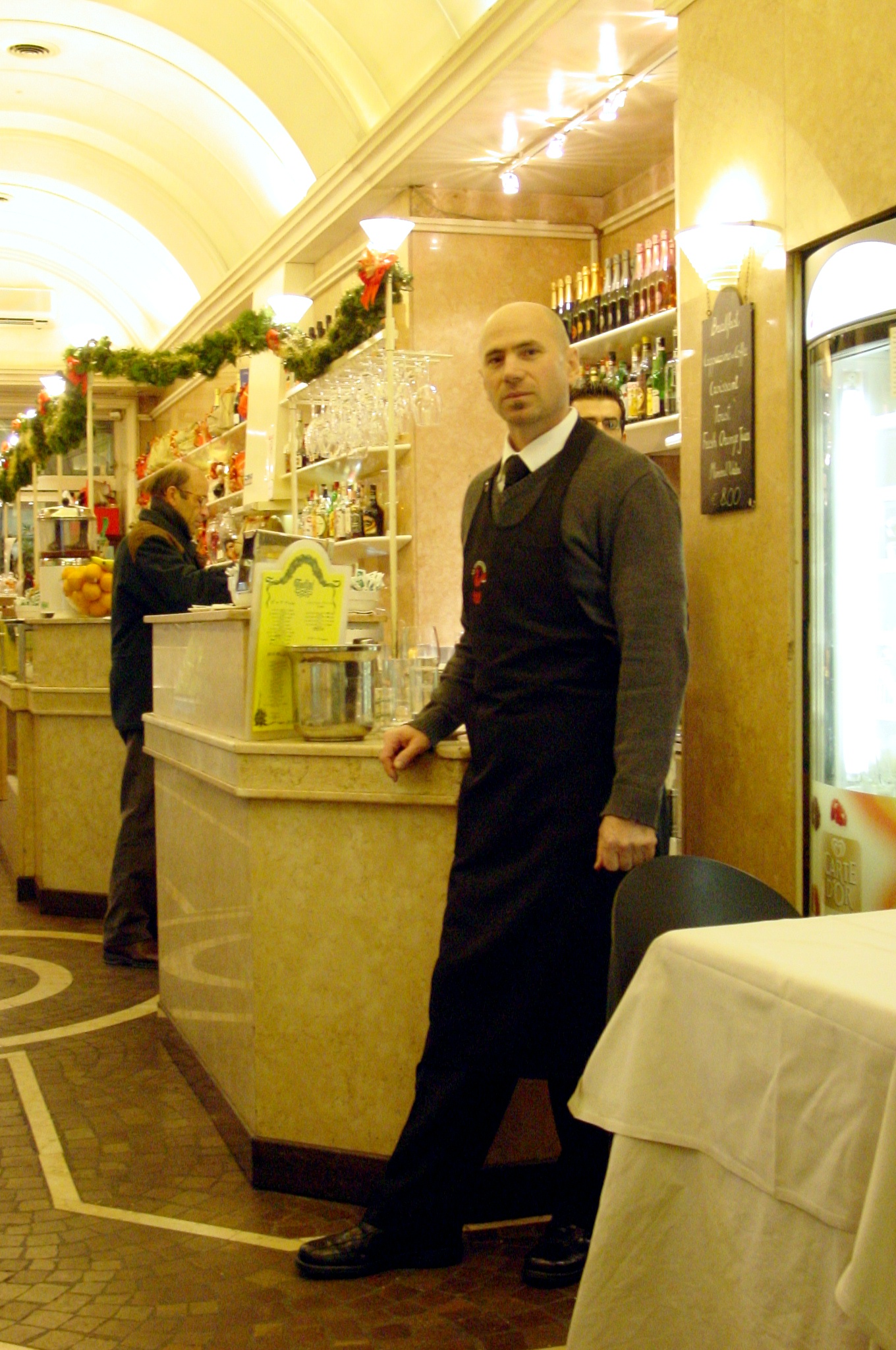 return to: