Metz Cathedral was built to the glory of God in 13th century. Enjoy the work of centuries.
The Great Portal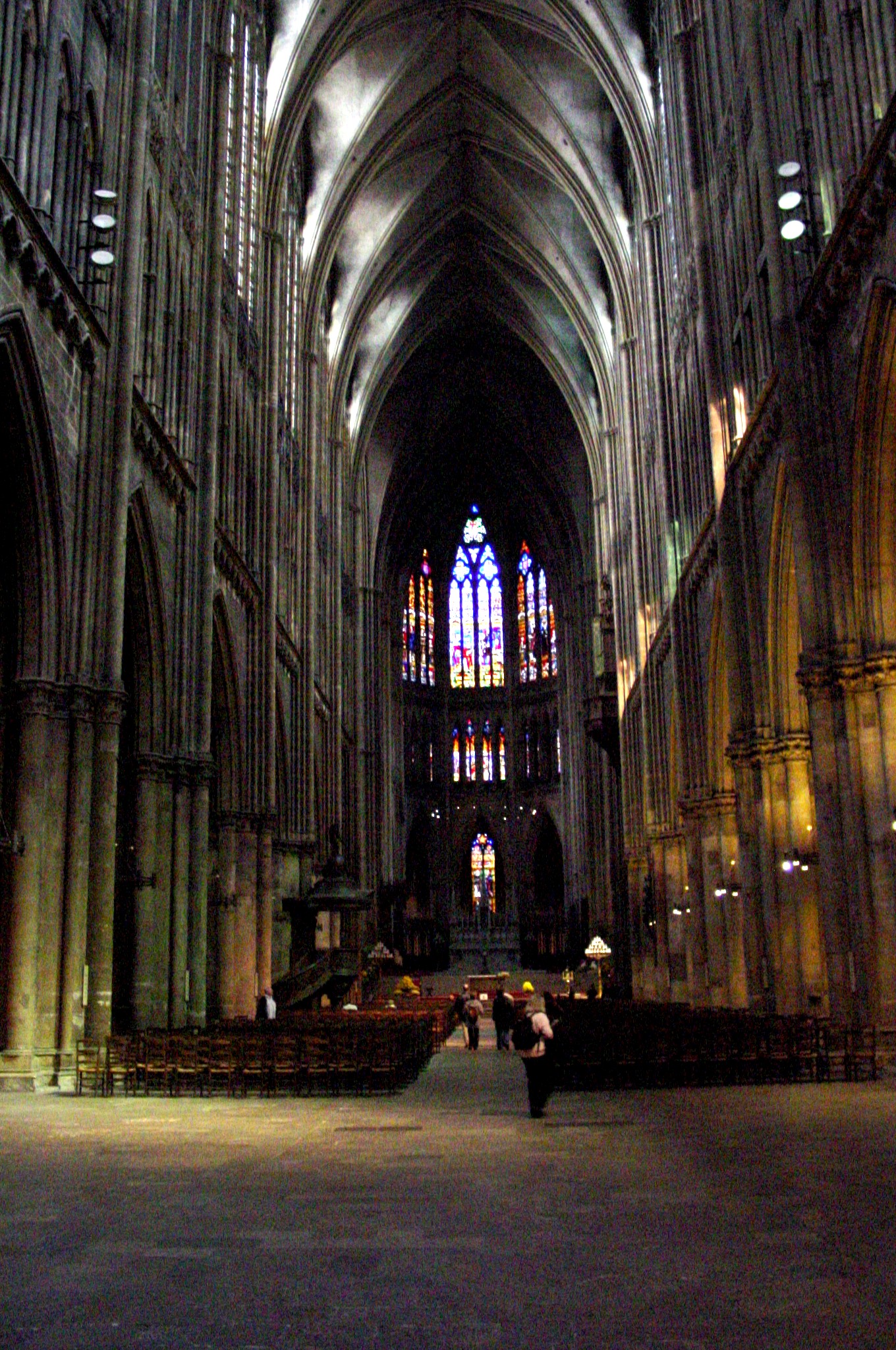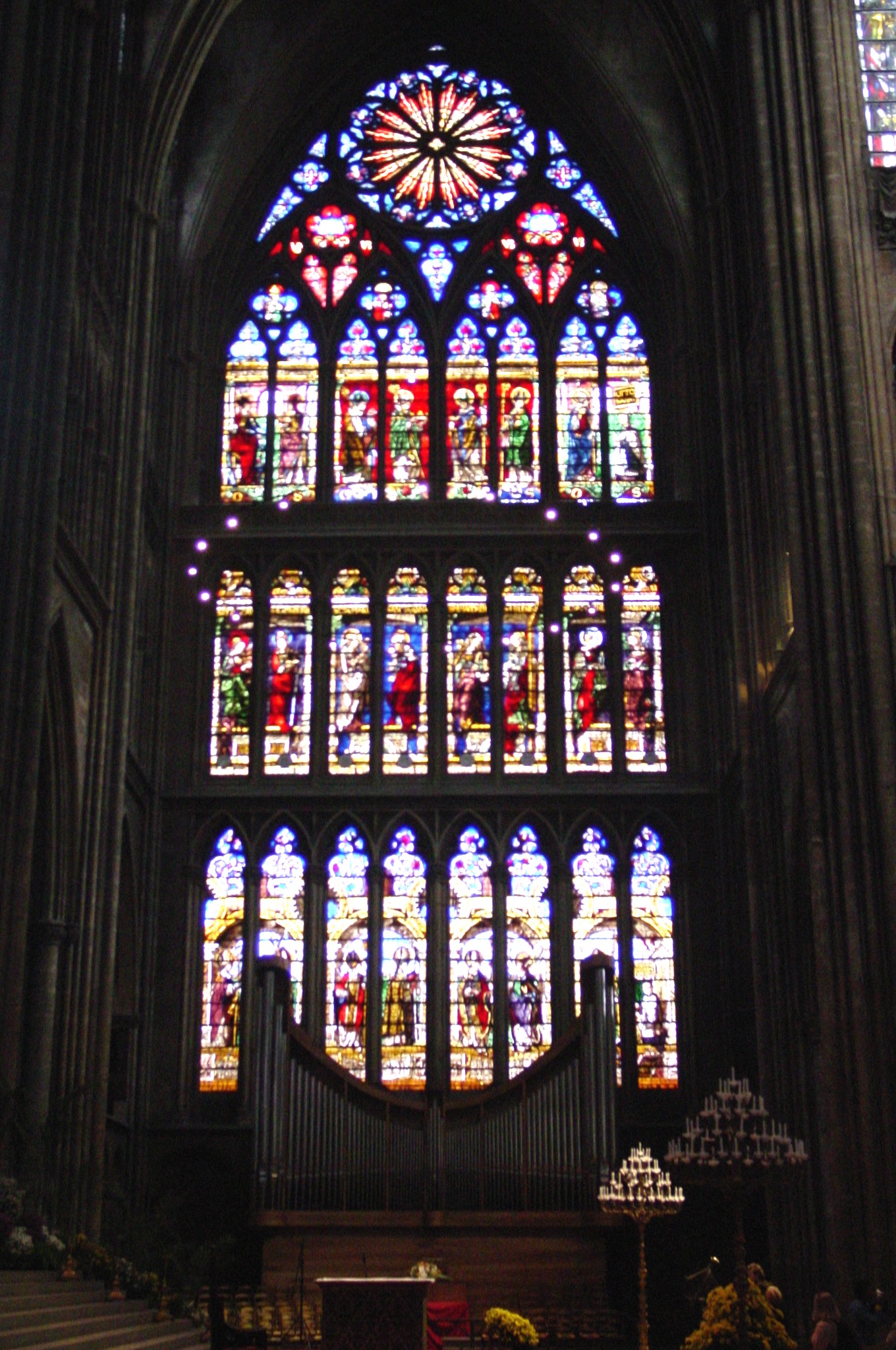 The Nave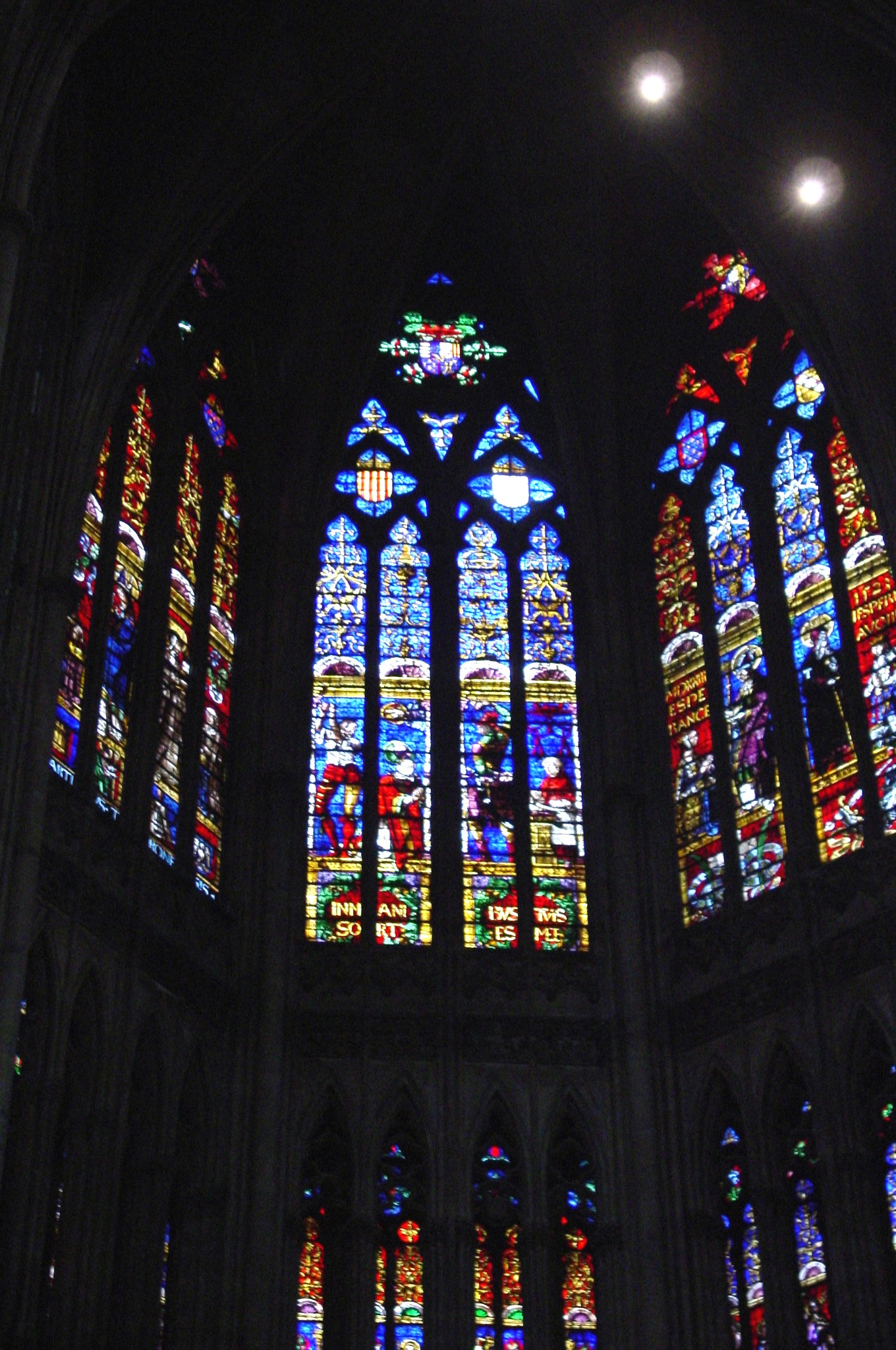 North Transept 1504
Choir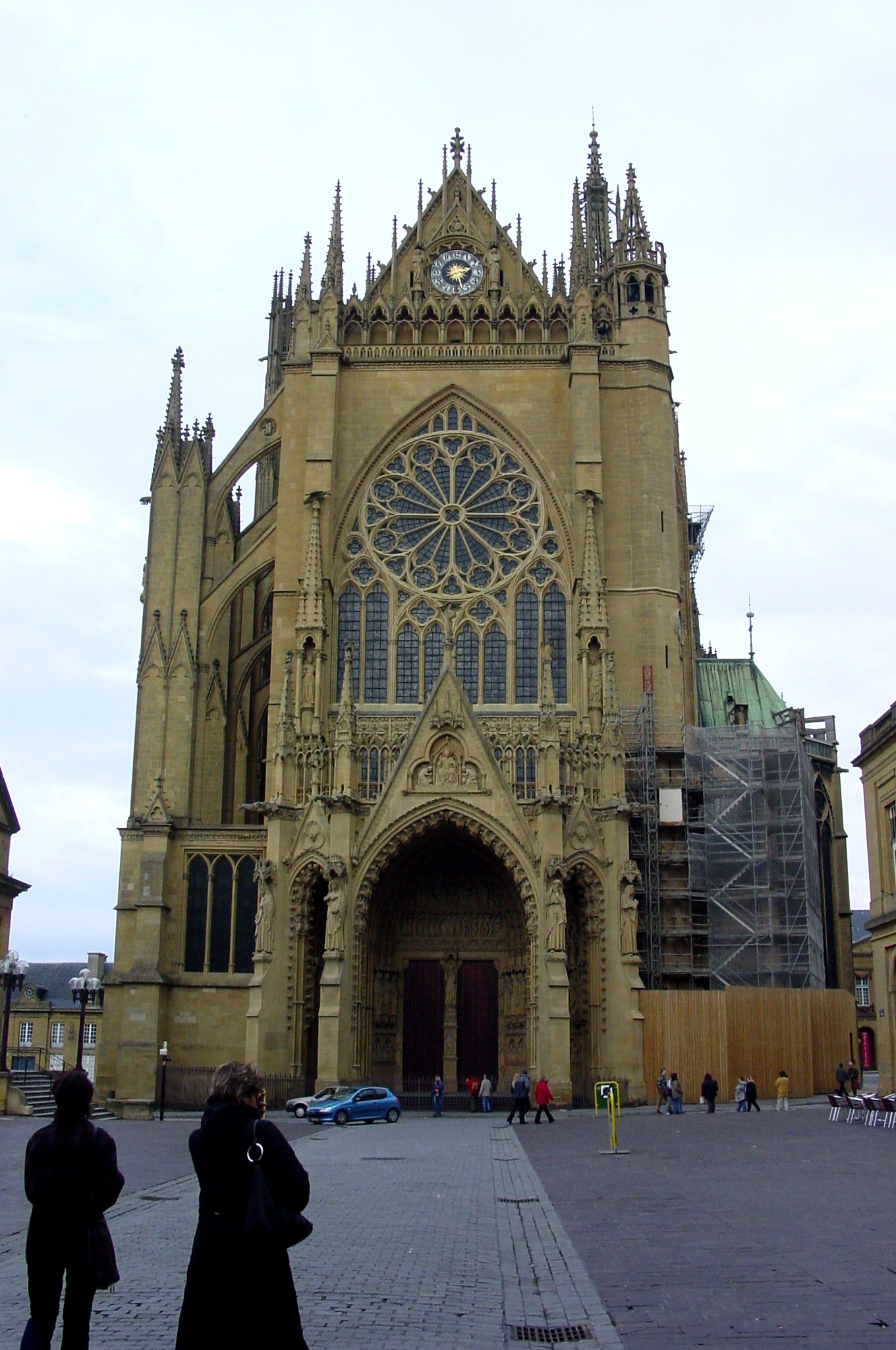 window close-up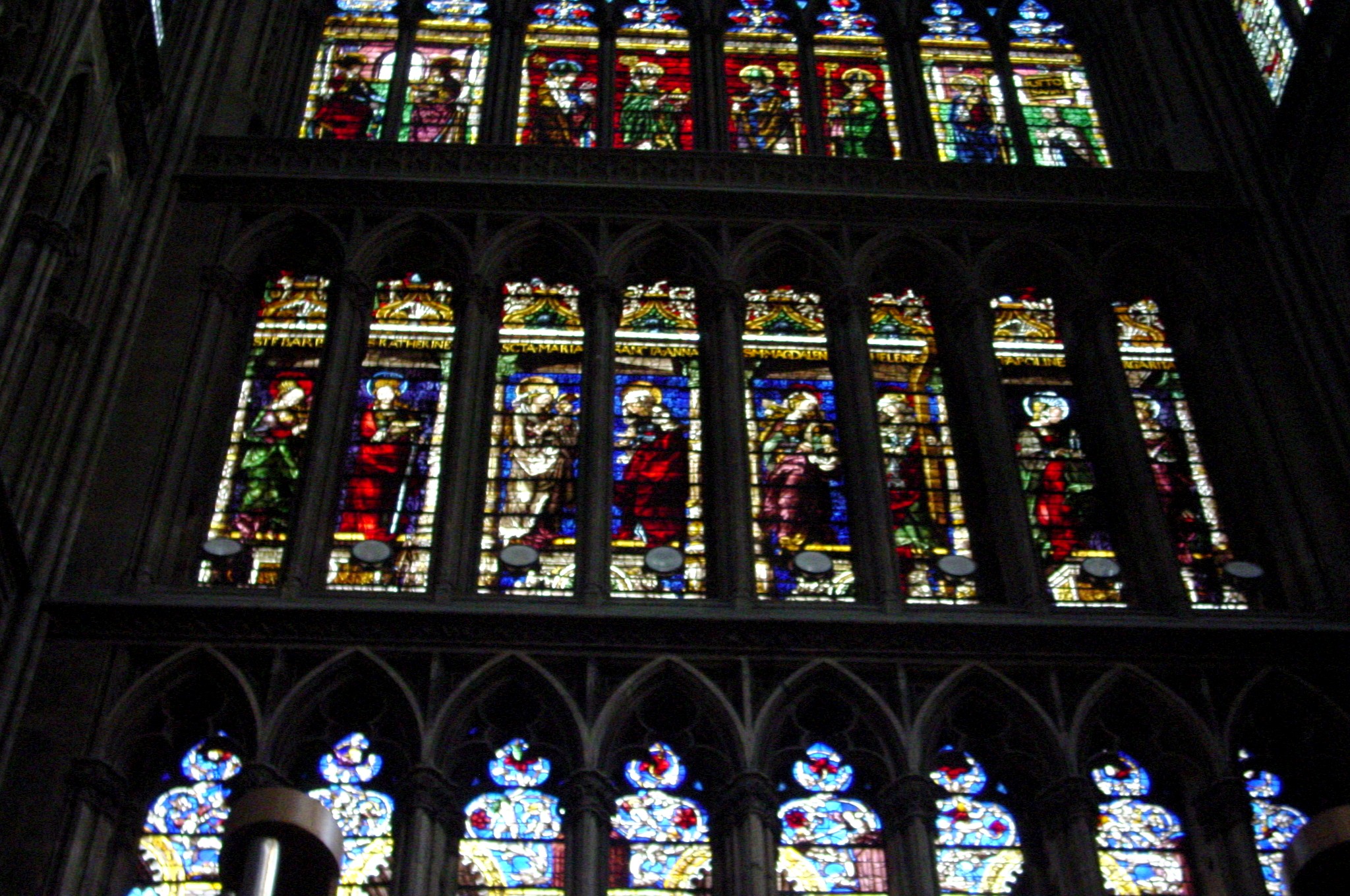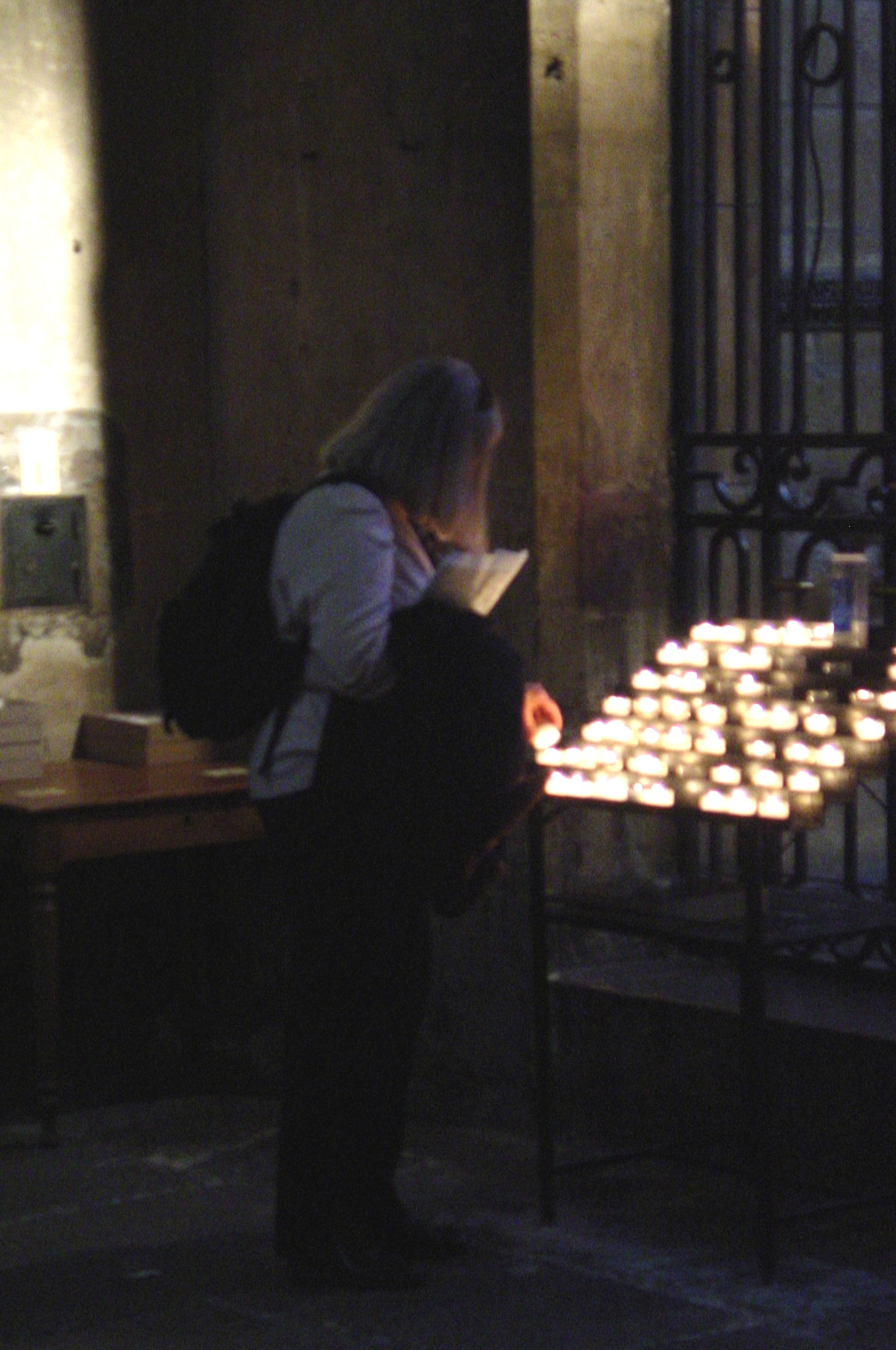 Window close-up
Emily lighting candle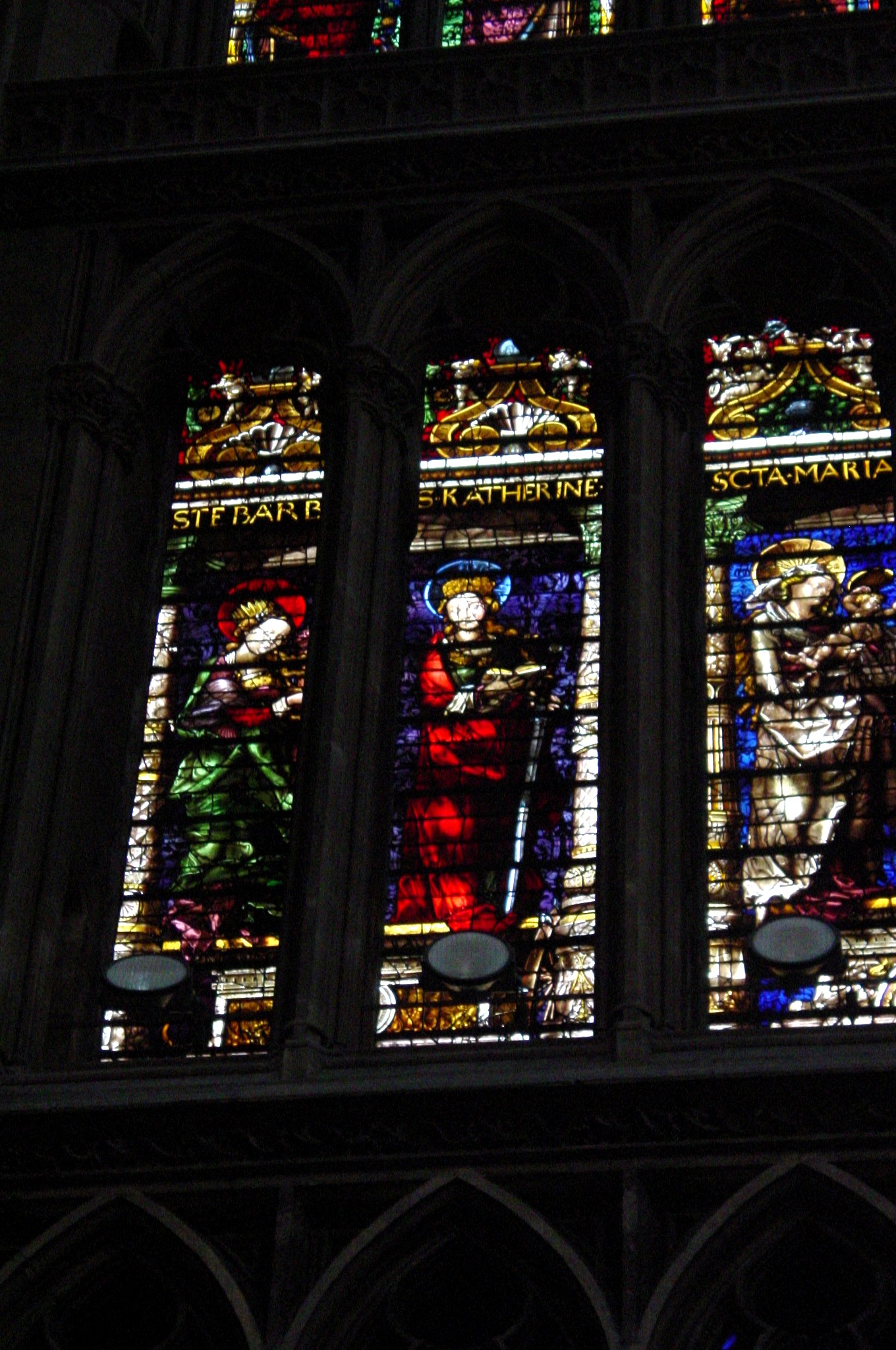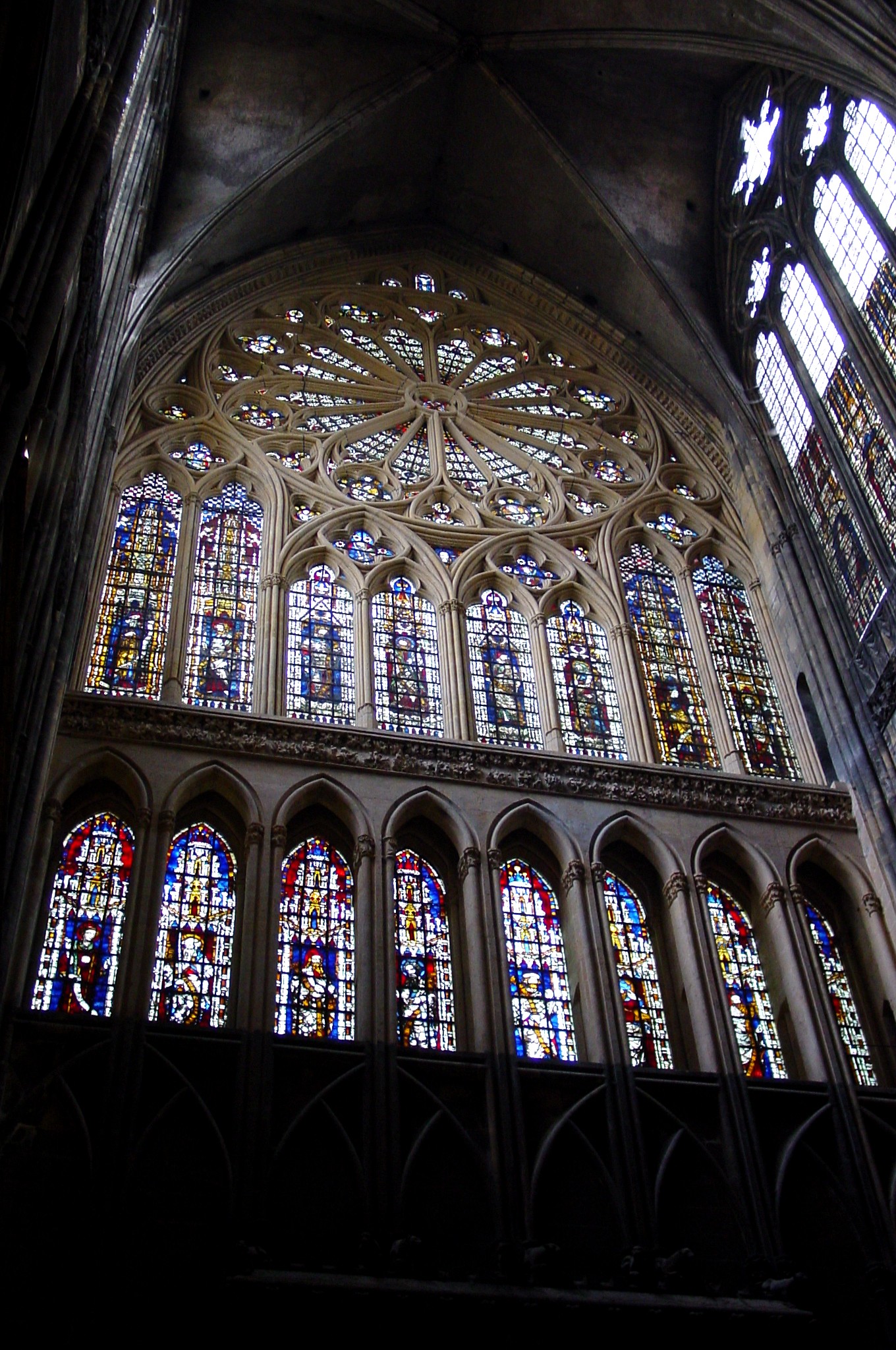 South transept top of window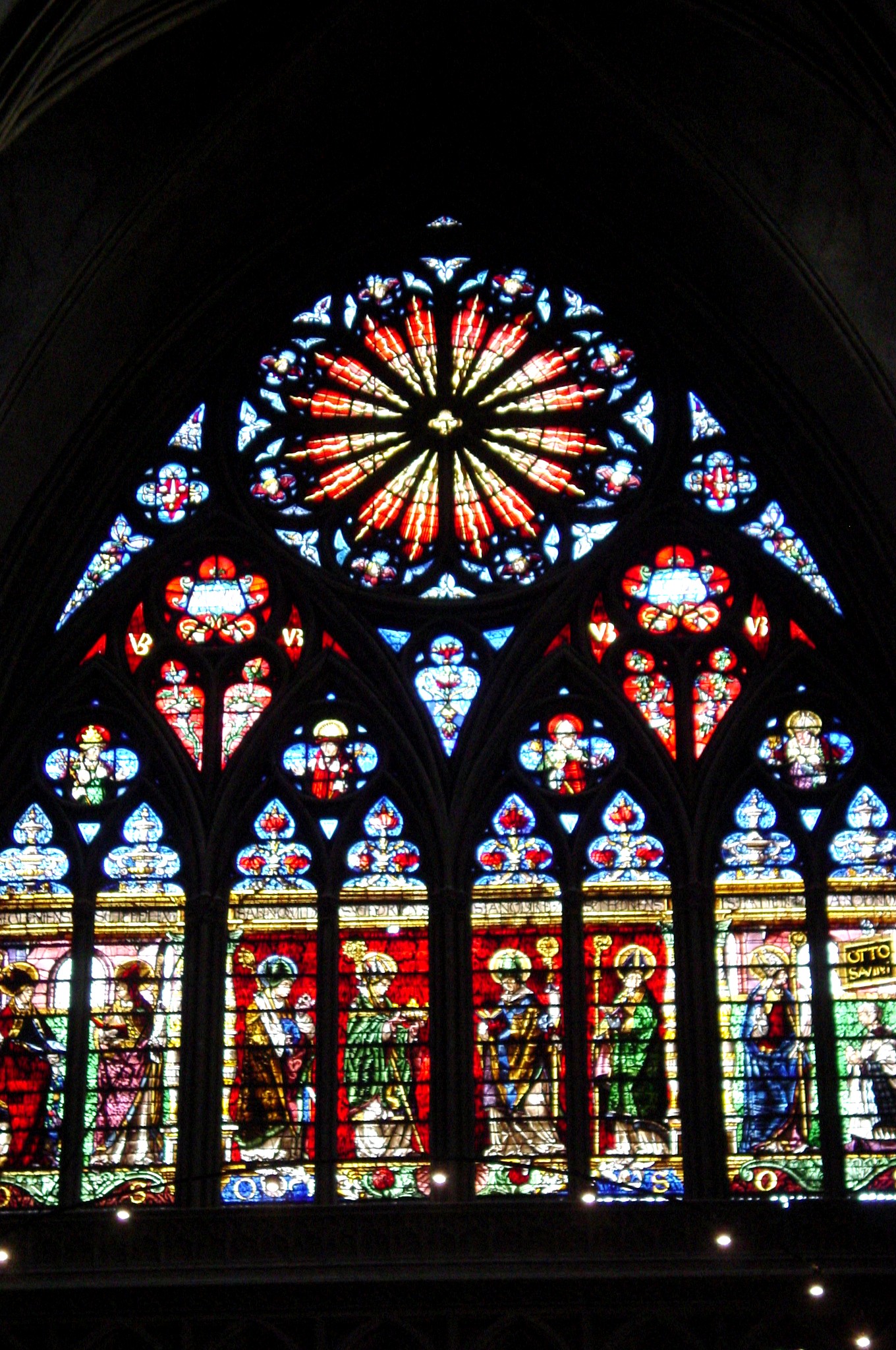 Chagall window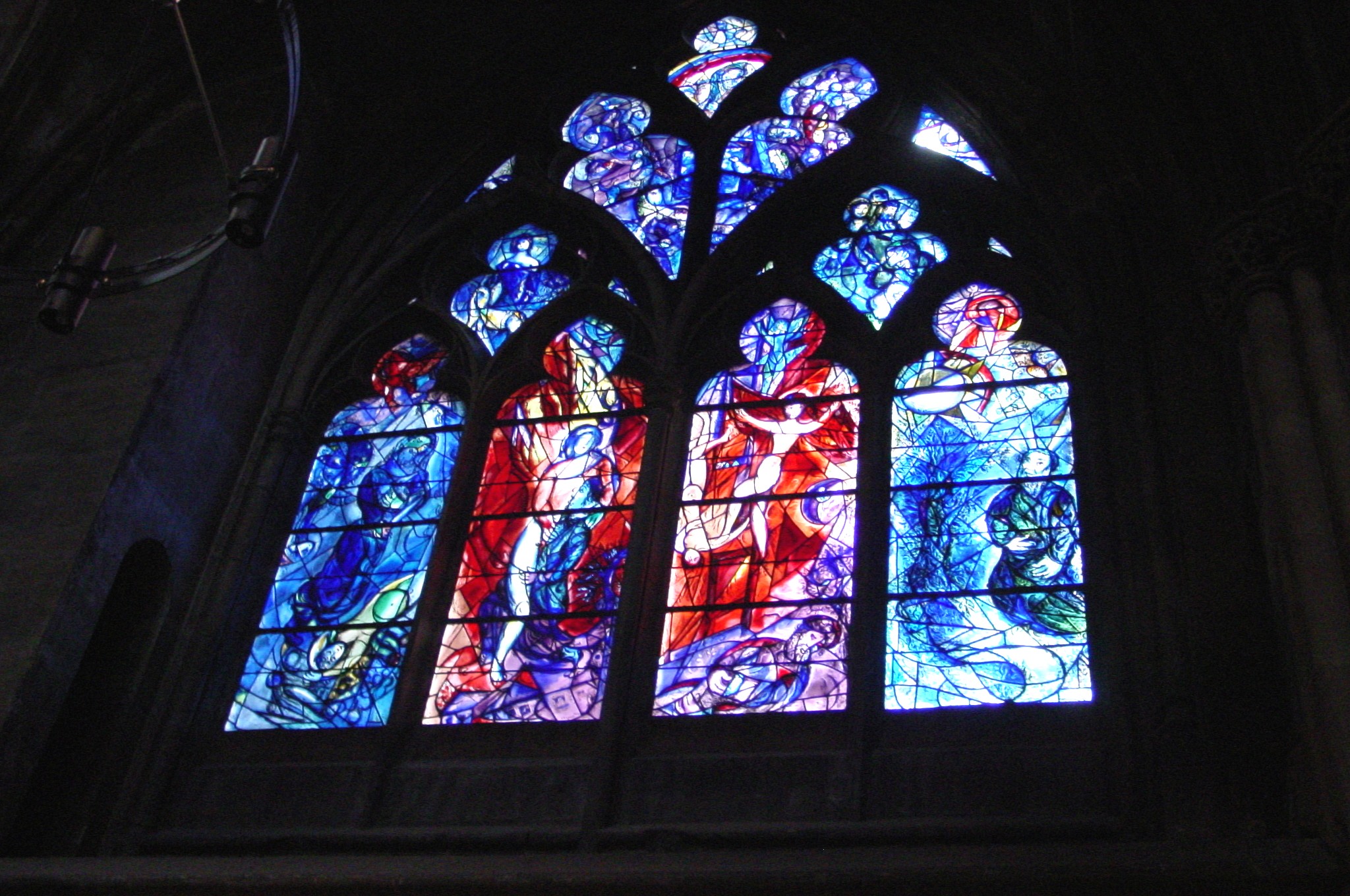 West front 13th century
Chagall window
Oath column painting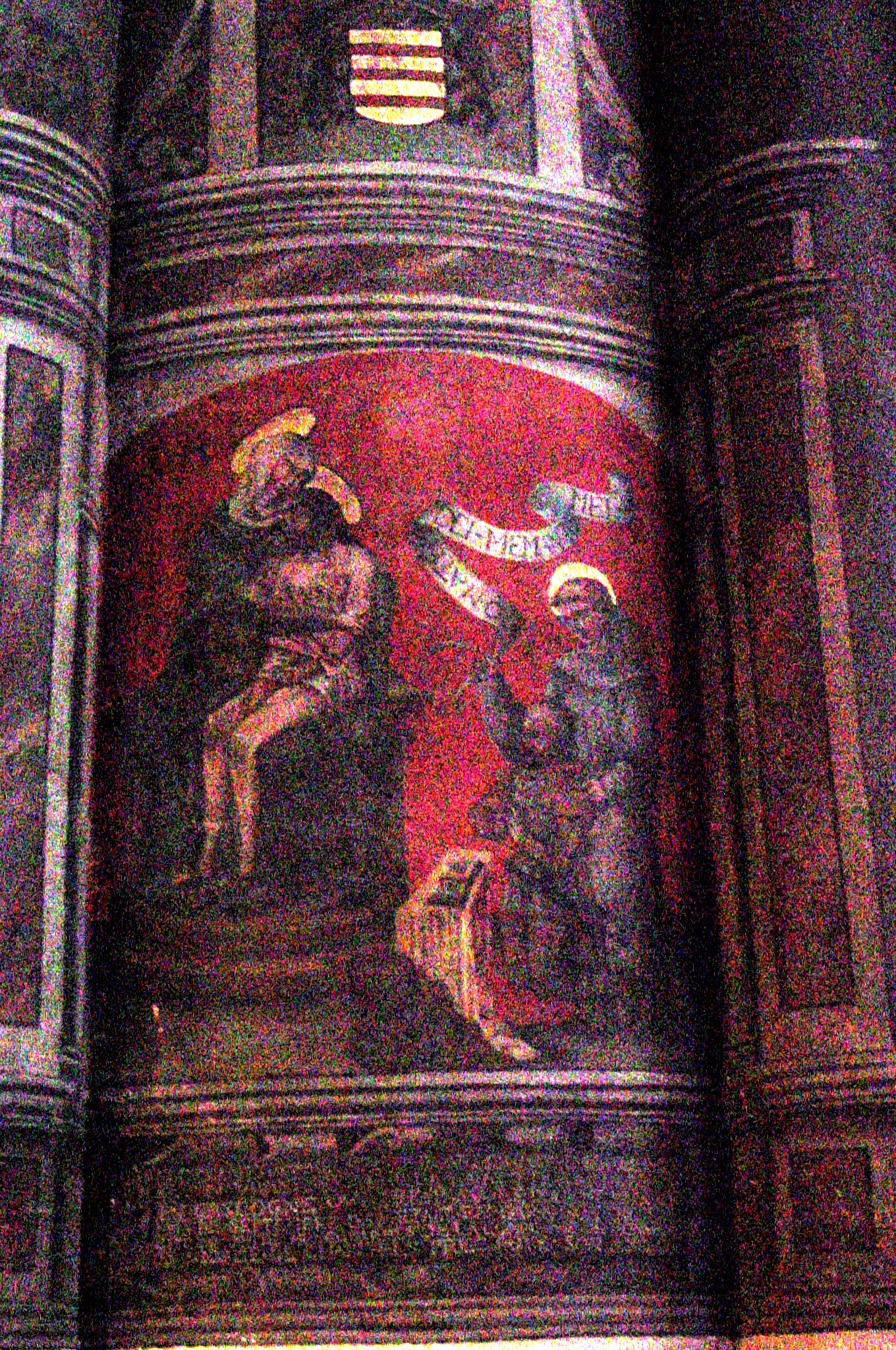 Chapel Blessed sacrament 1957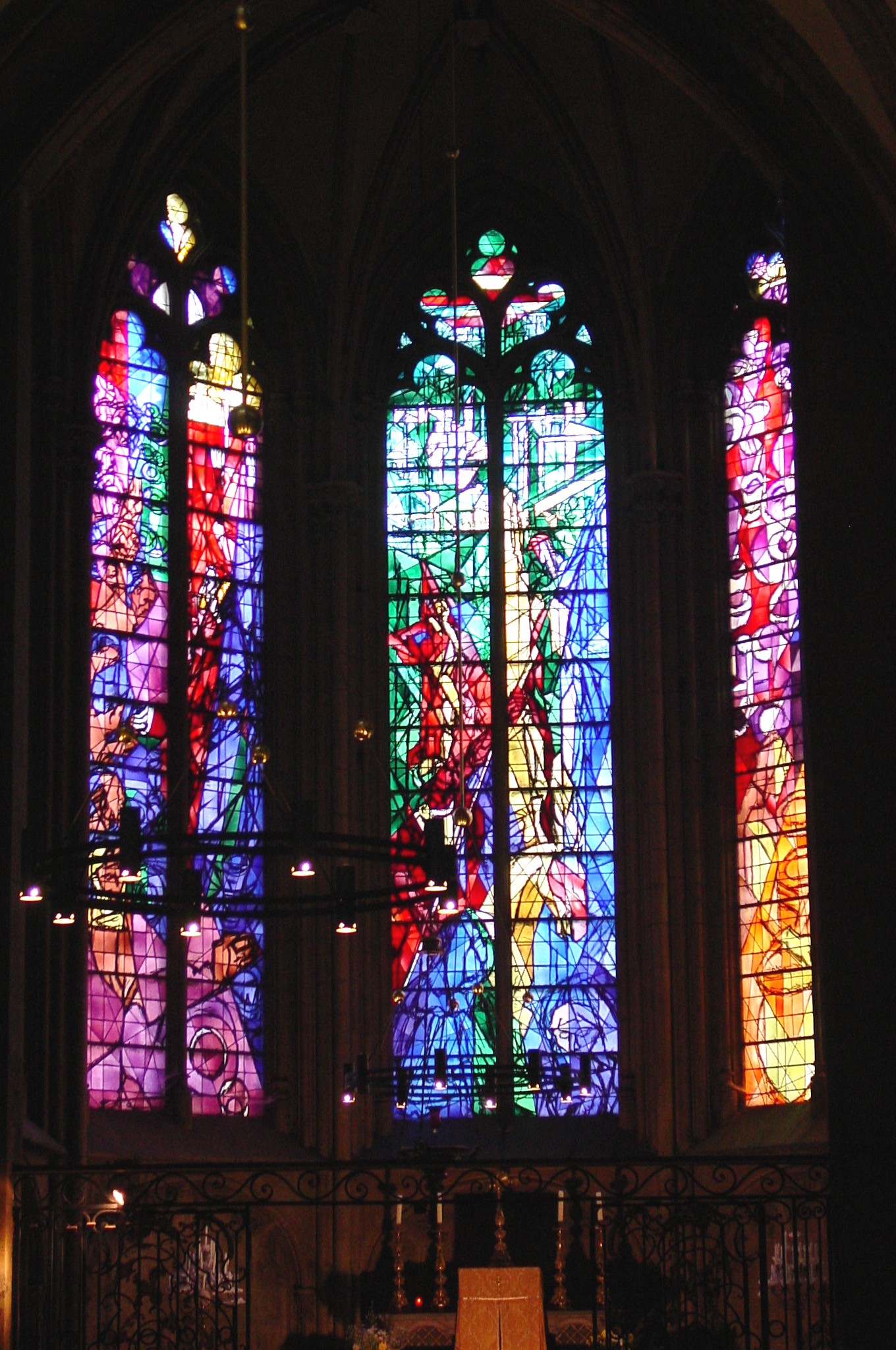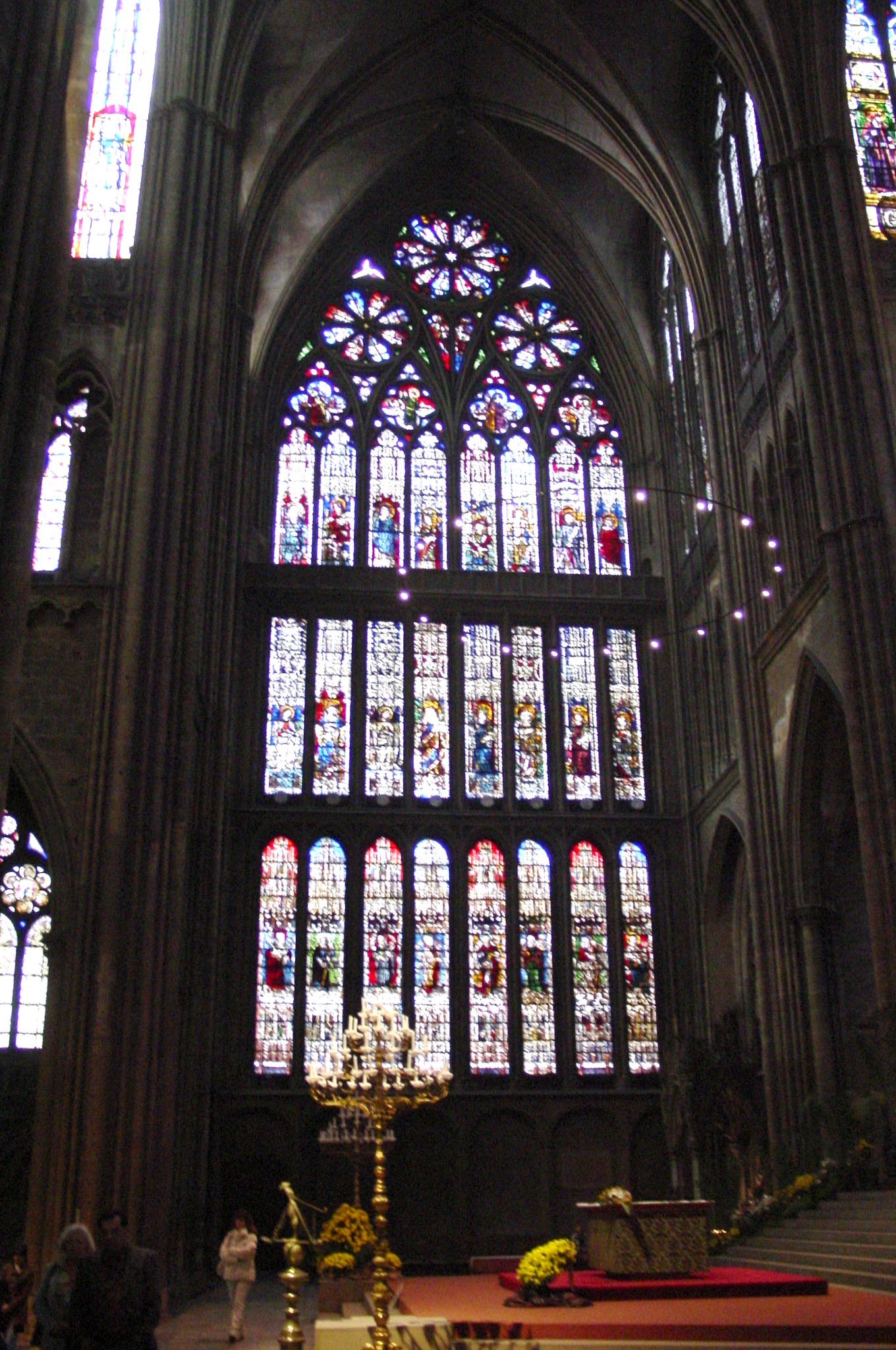 West Front 13th Century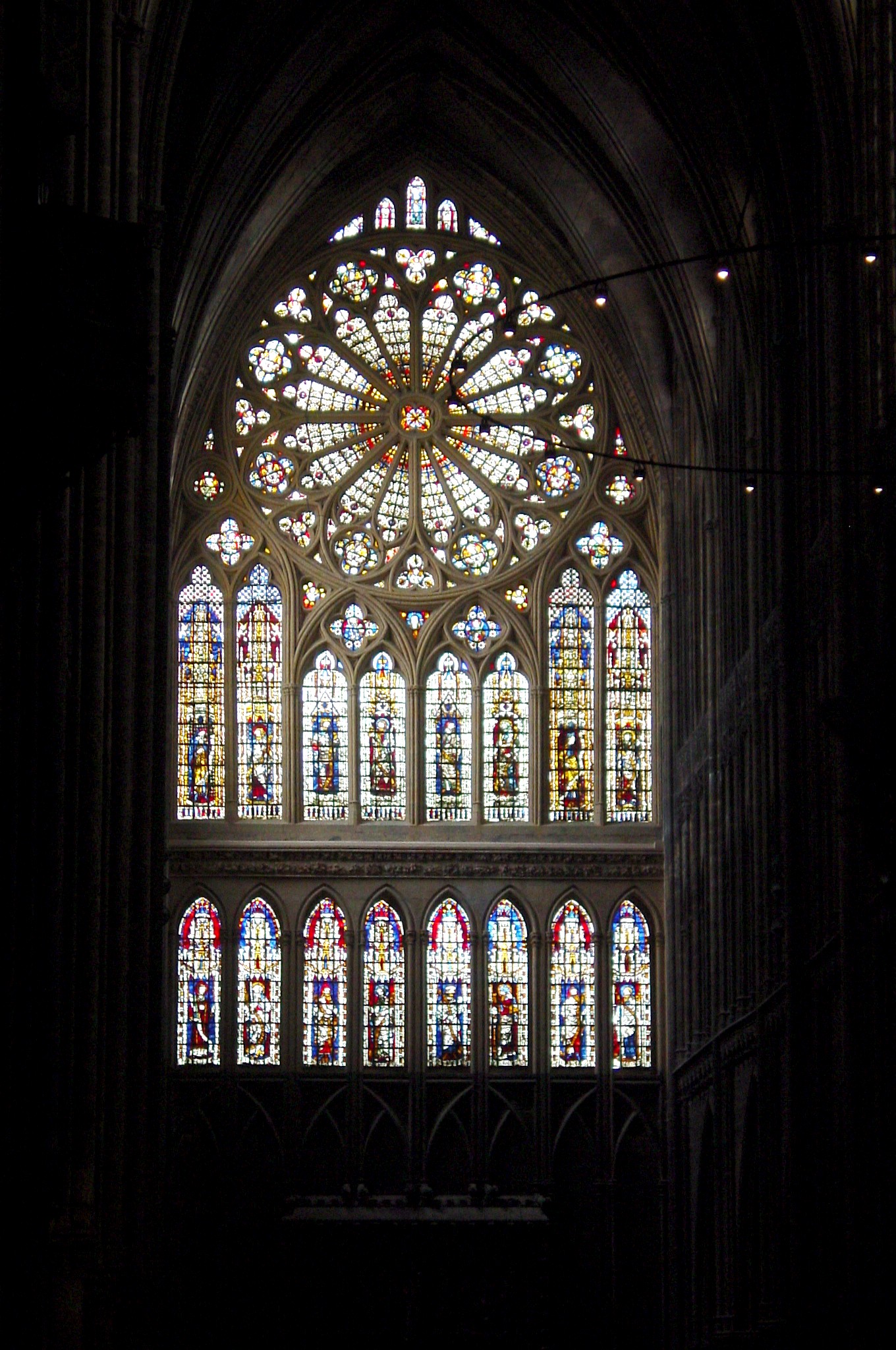 use the buttons to these pages...