View of the Valley form Cleopatra Hill
Jerome, Arizona, was founded in 1883 on the side of Cleopatra Hill. The town was incorporated in 1889. It was a mining town for copper, gold and silver for over 70 years. In 1929 the population reached over 15,000. By the 1950's the population reached a low of about 50 people. Now the town is a tourist destination, that is why Emily and I went here. It has over 30 art galleries of various artist and types, jewelry mostly. Here are a few pictures of our visit to this old cowboy mining town.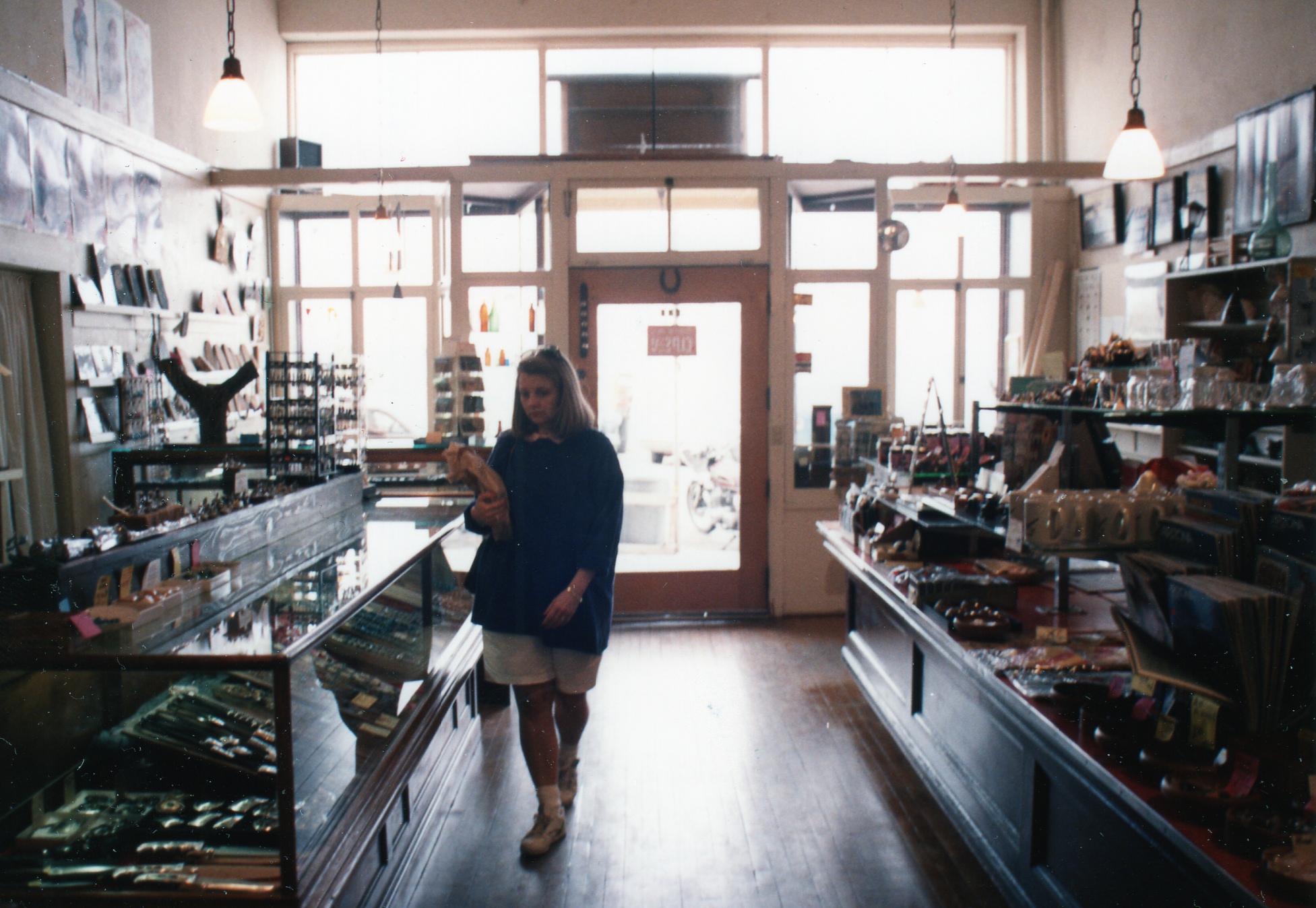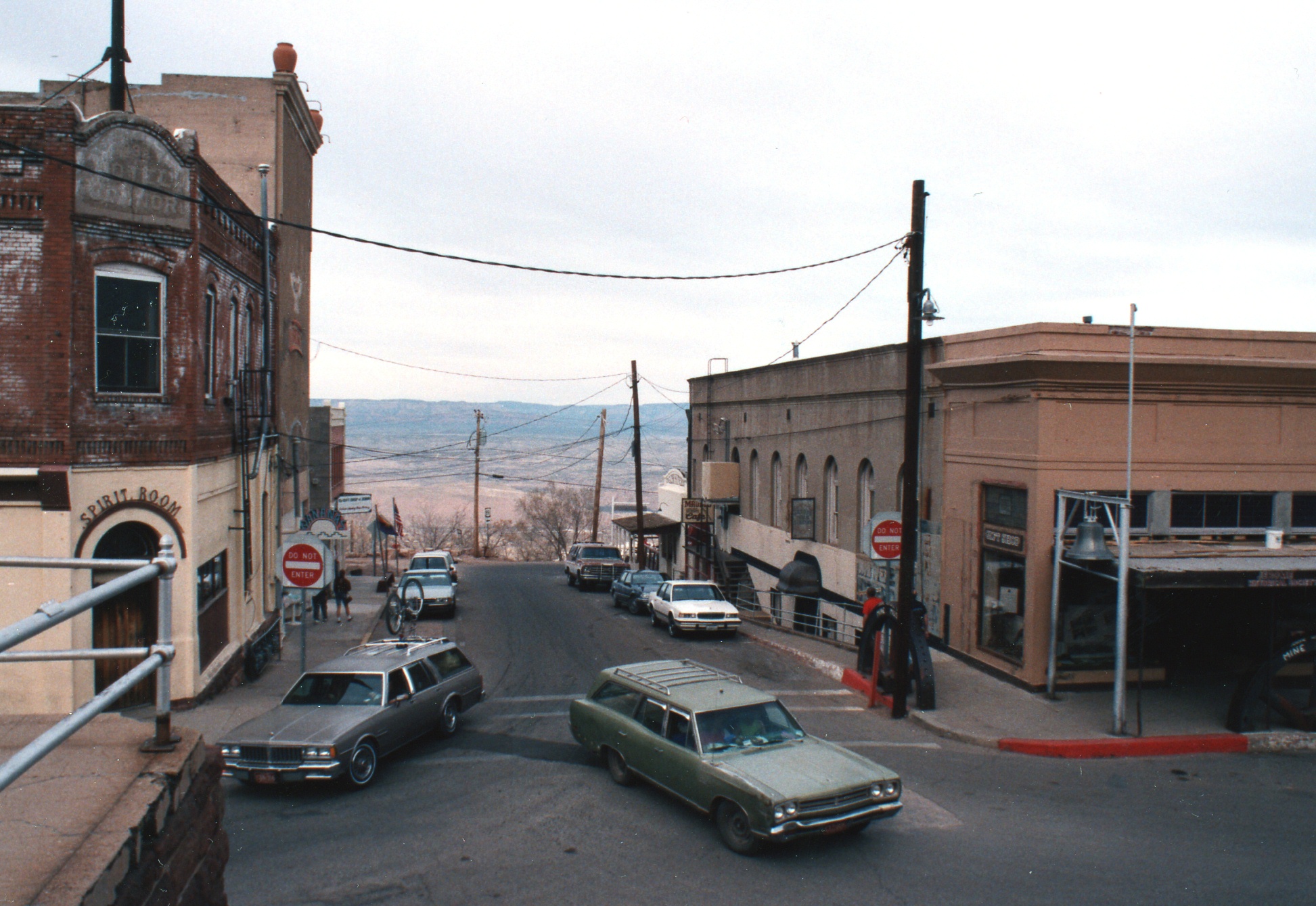 View of mine office from store window
The Connor Hotel on the left built 1899
Back to ARIZONA home page
View of town back toward main street.
The oldest profession house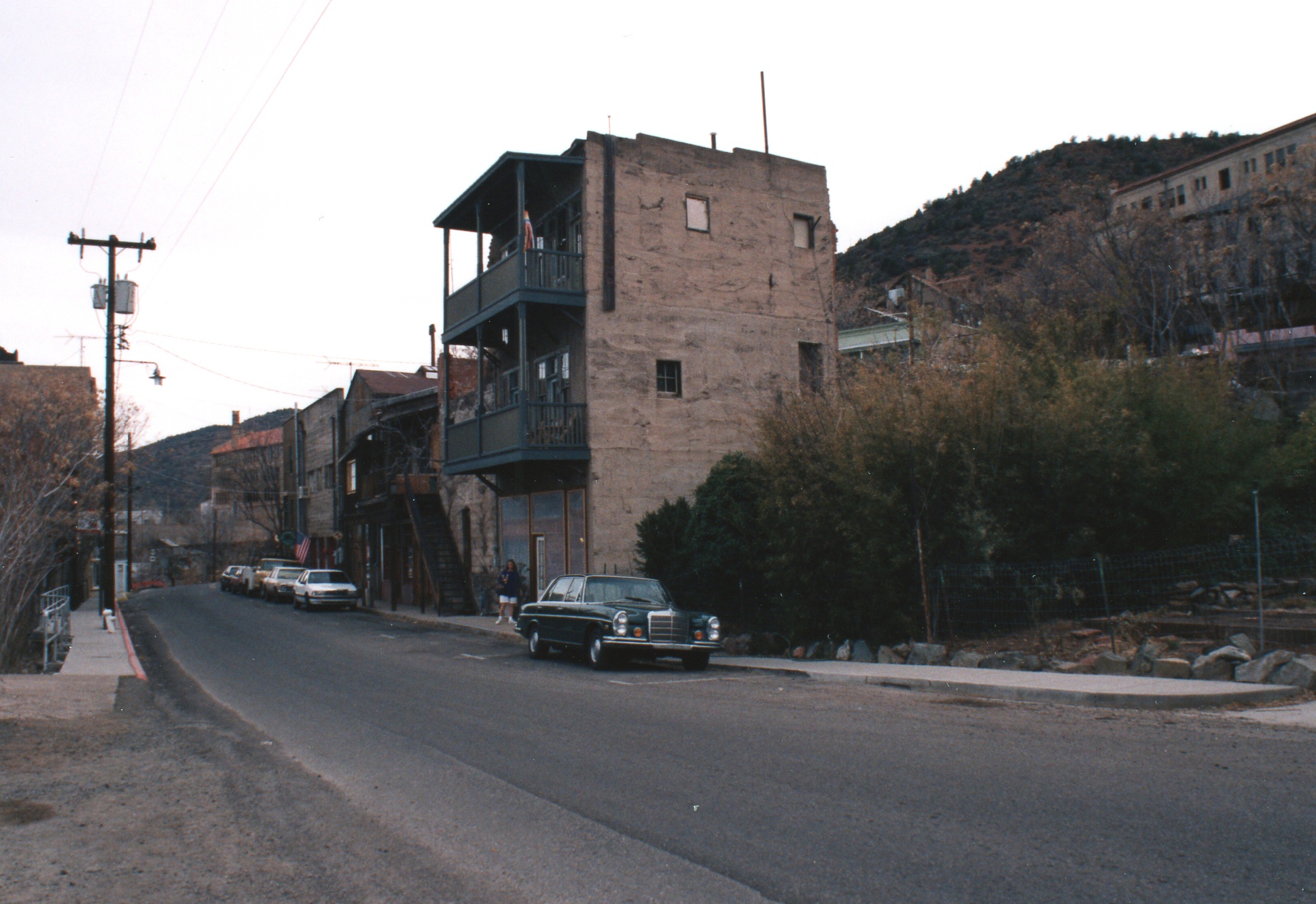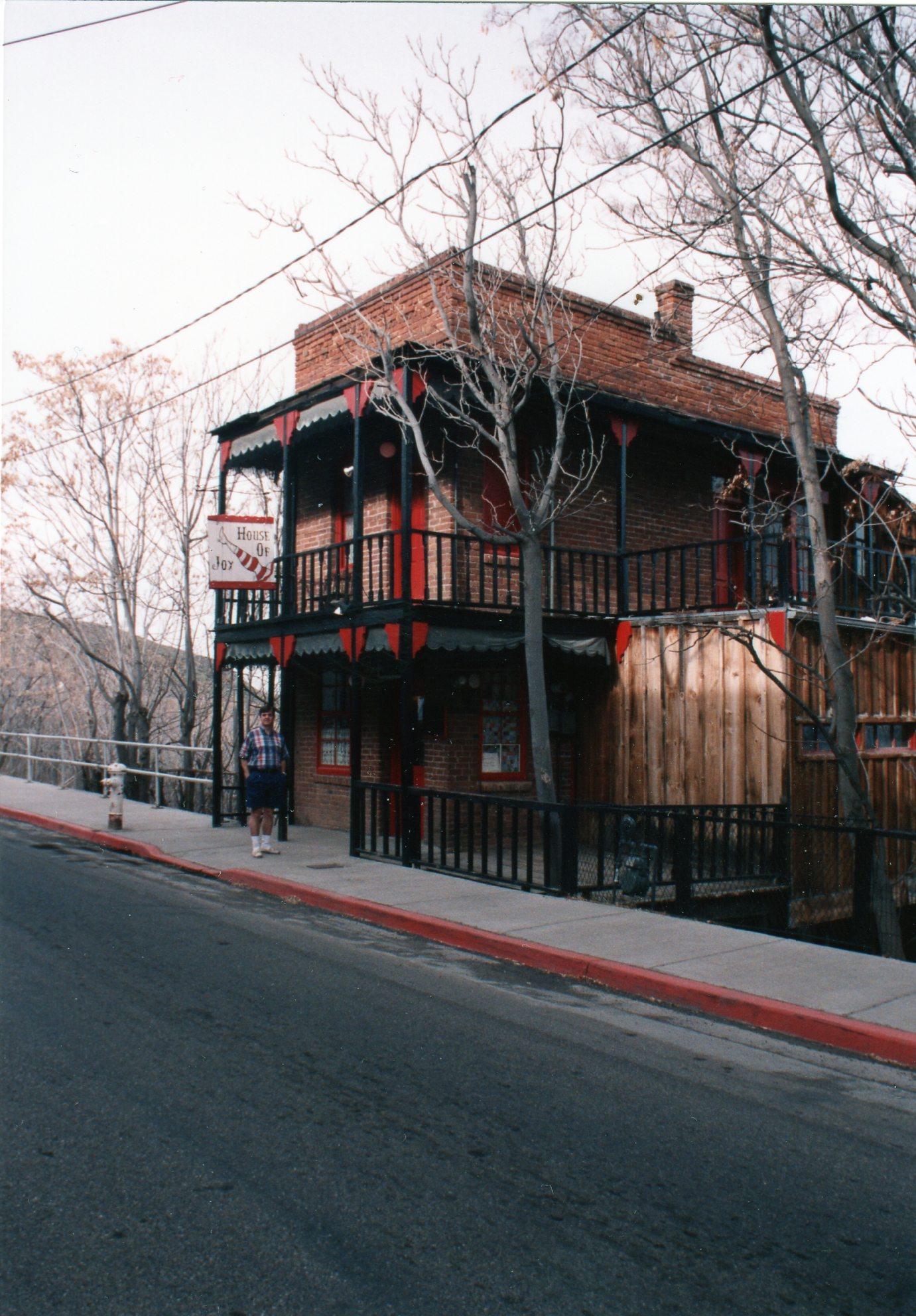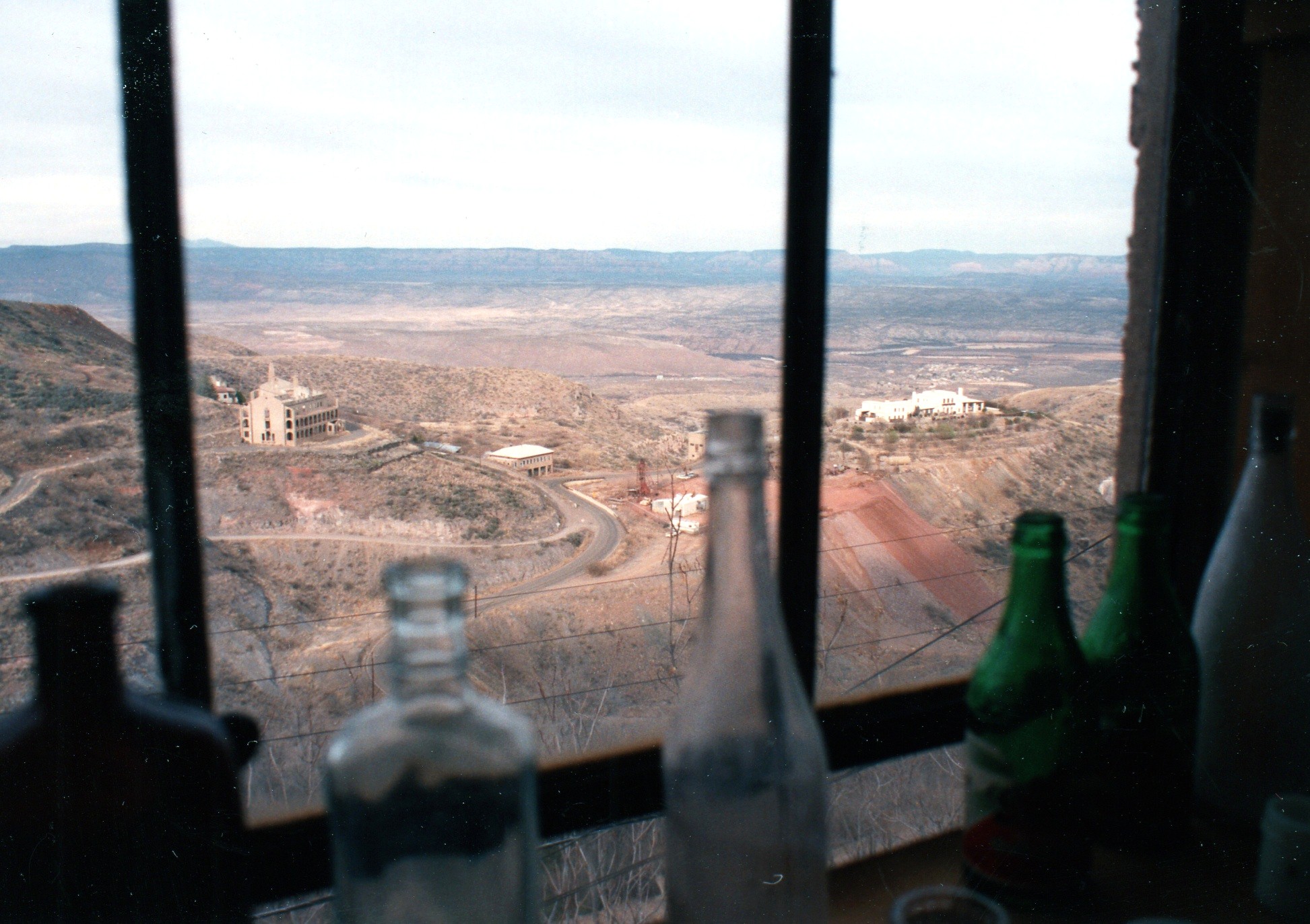 View of Main street Jerome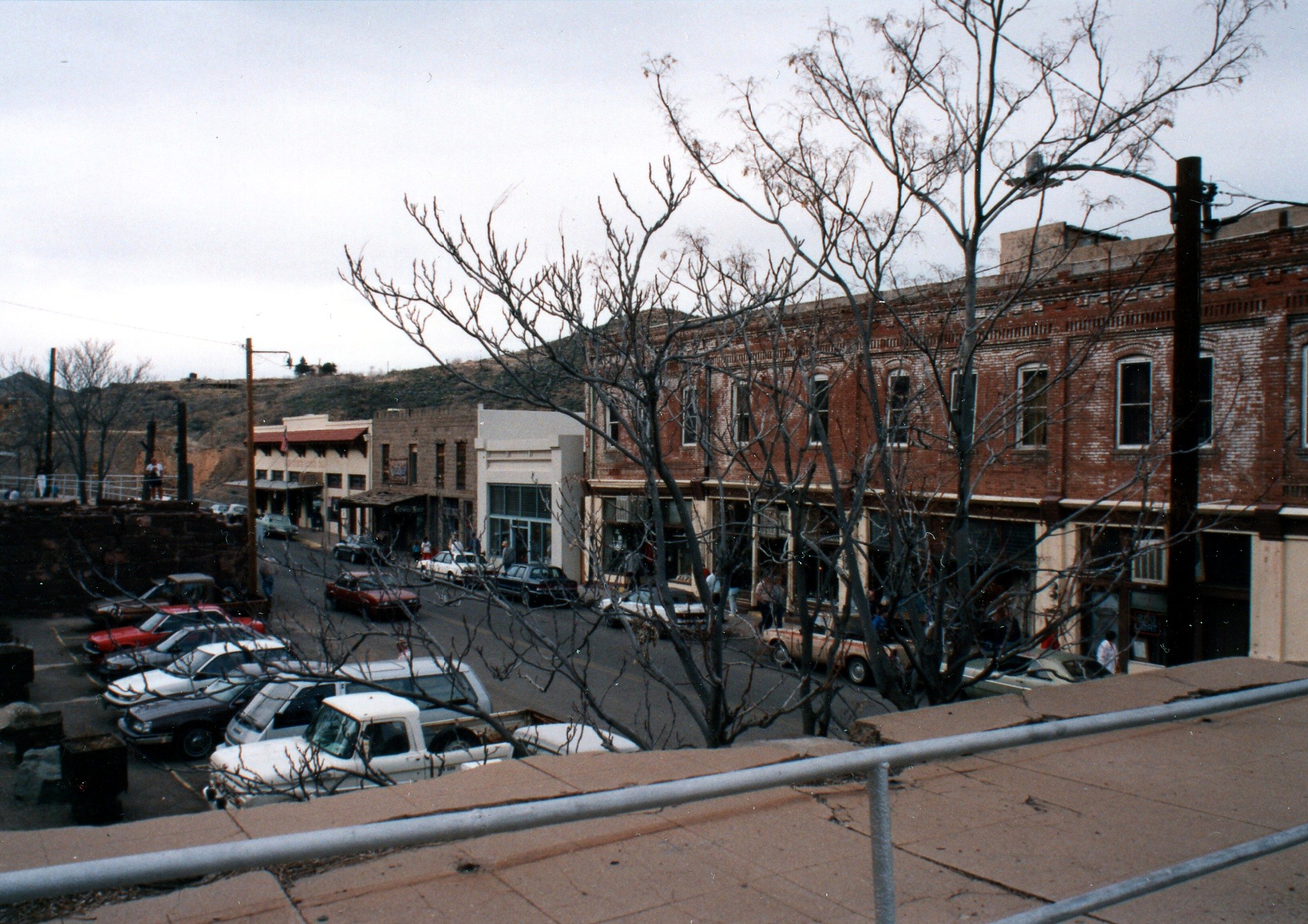 Jewerly shop on main street
Pottery shop on main street Jerome
Garment shop on main street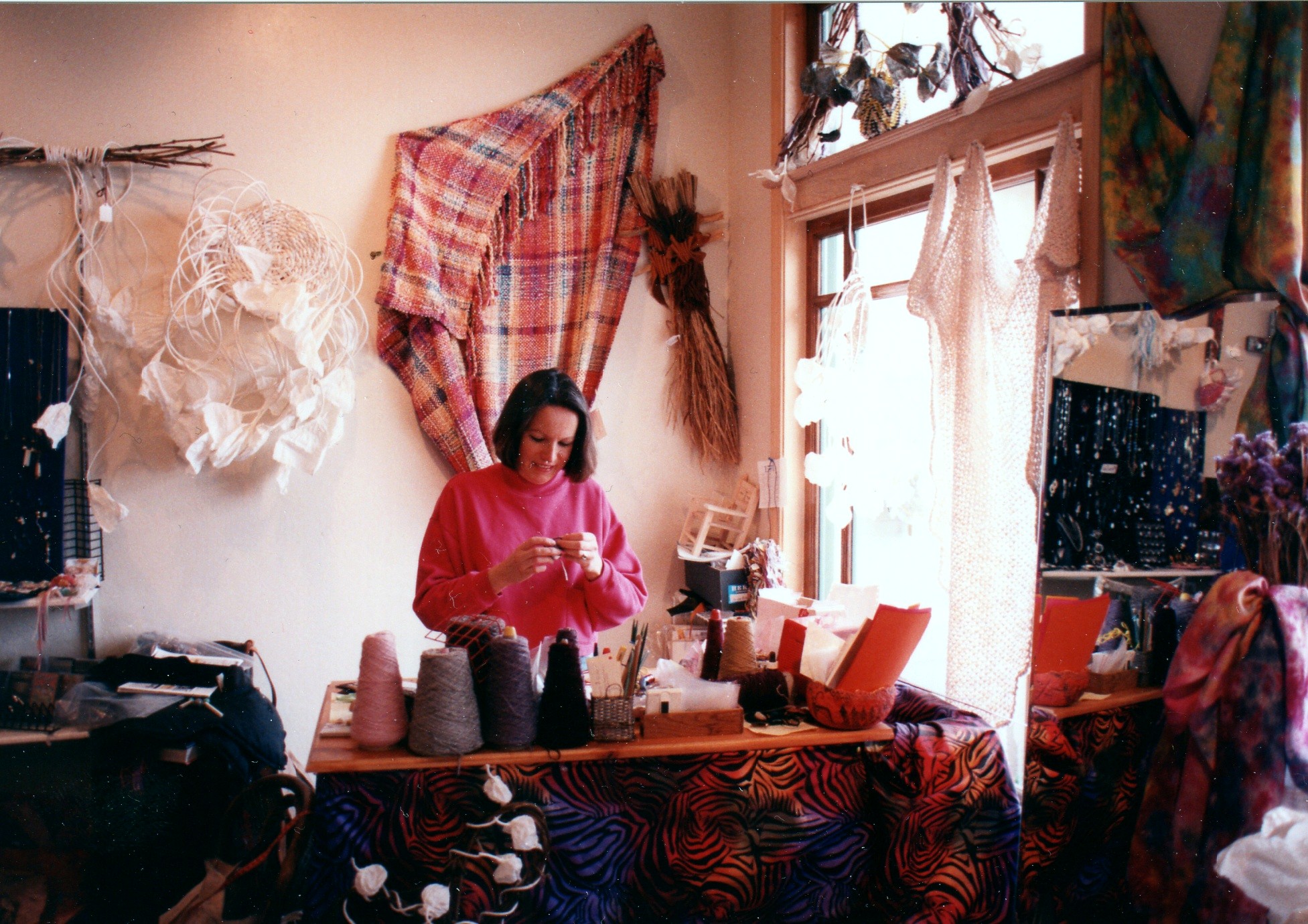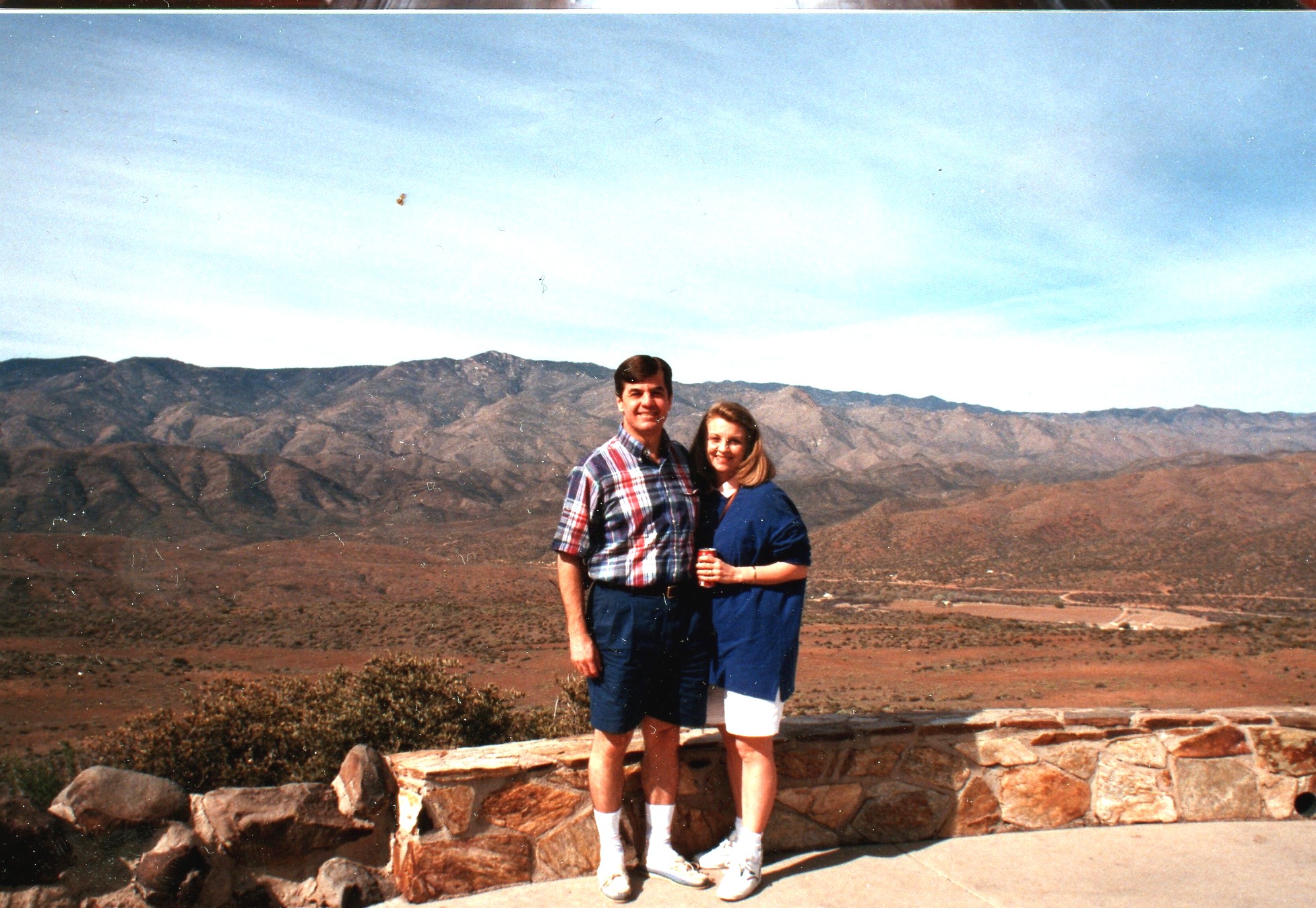 Jerome on Cleopatra Hill