York, England is a Roman city founded in 71 AD. It is a favorite city of the English Kings. It is still a fantastic town with a Medieval atmosphere in the old town. It has a great cathedral, York Cathedral, check the link to it on this page. We visited the city in November, 2001, with my mother, father, son and daughter in law. We had a great time here.
York Train Station
View of York from train station with York Minster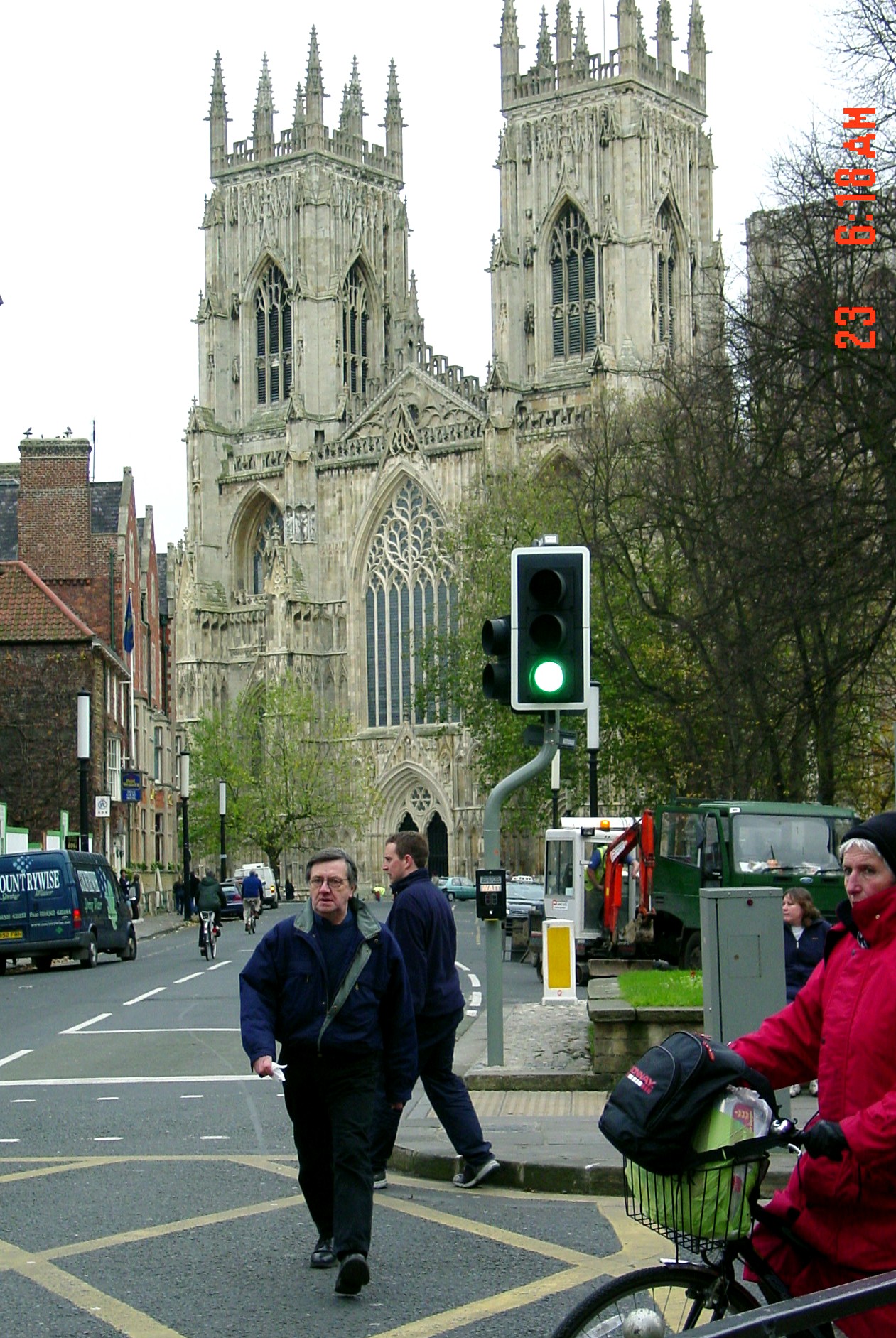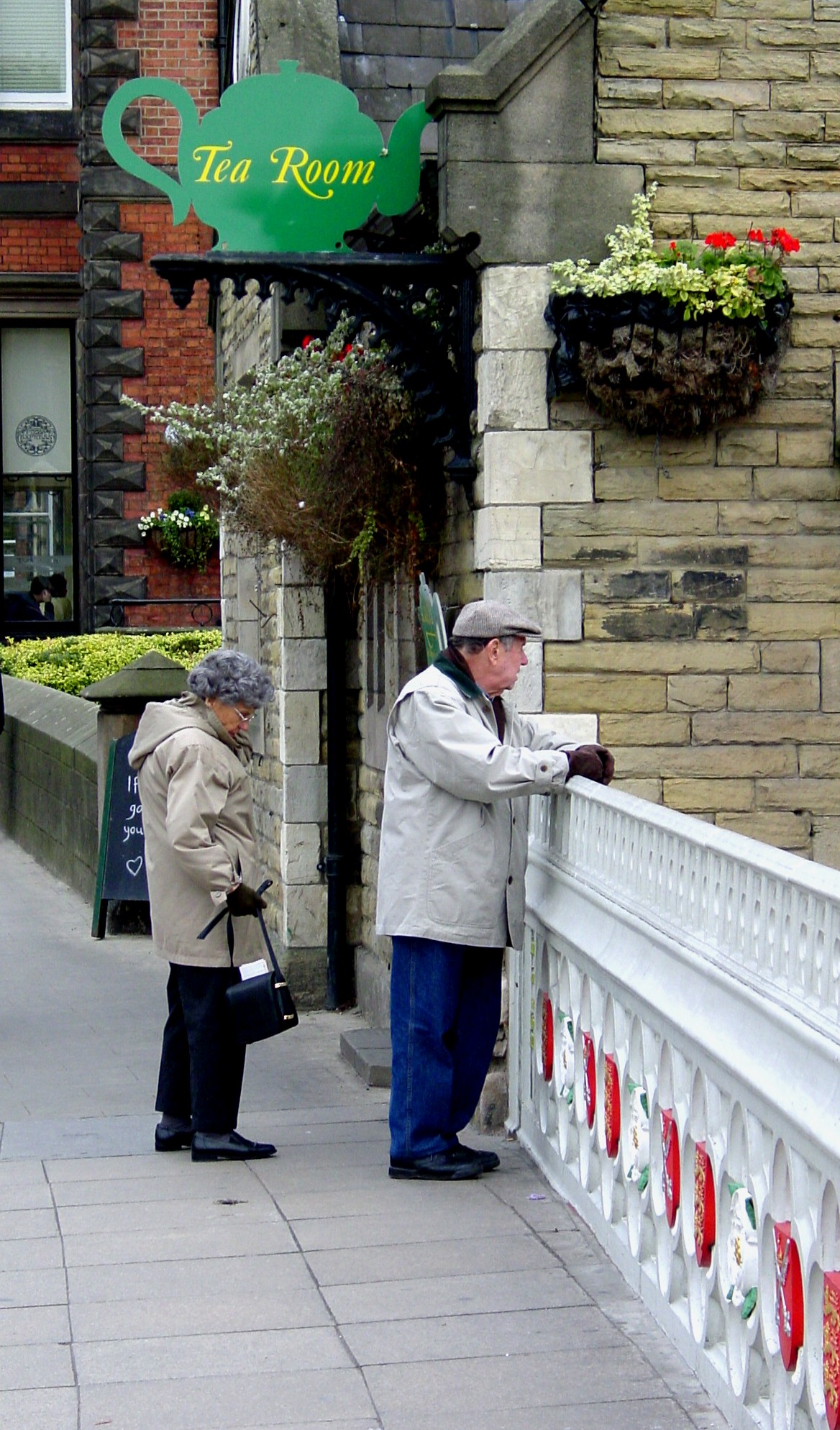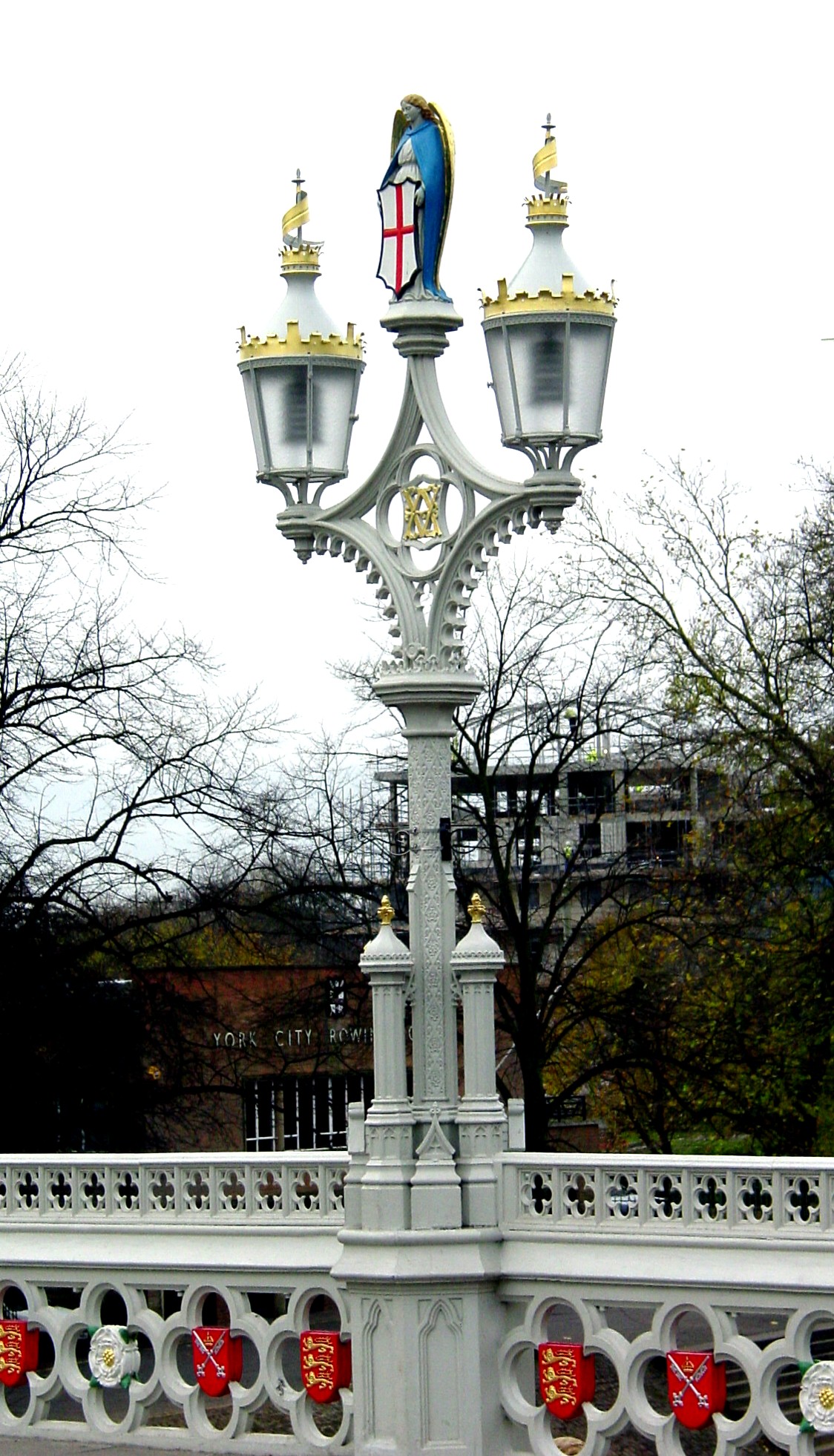 River boats on the River Ouse
OJ and Martha at the town market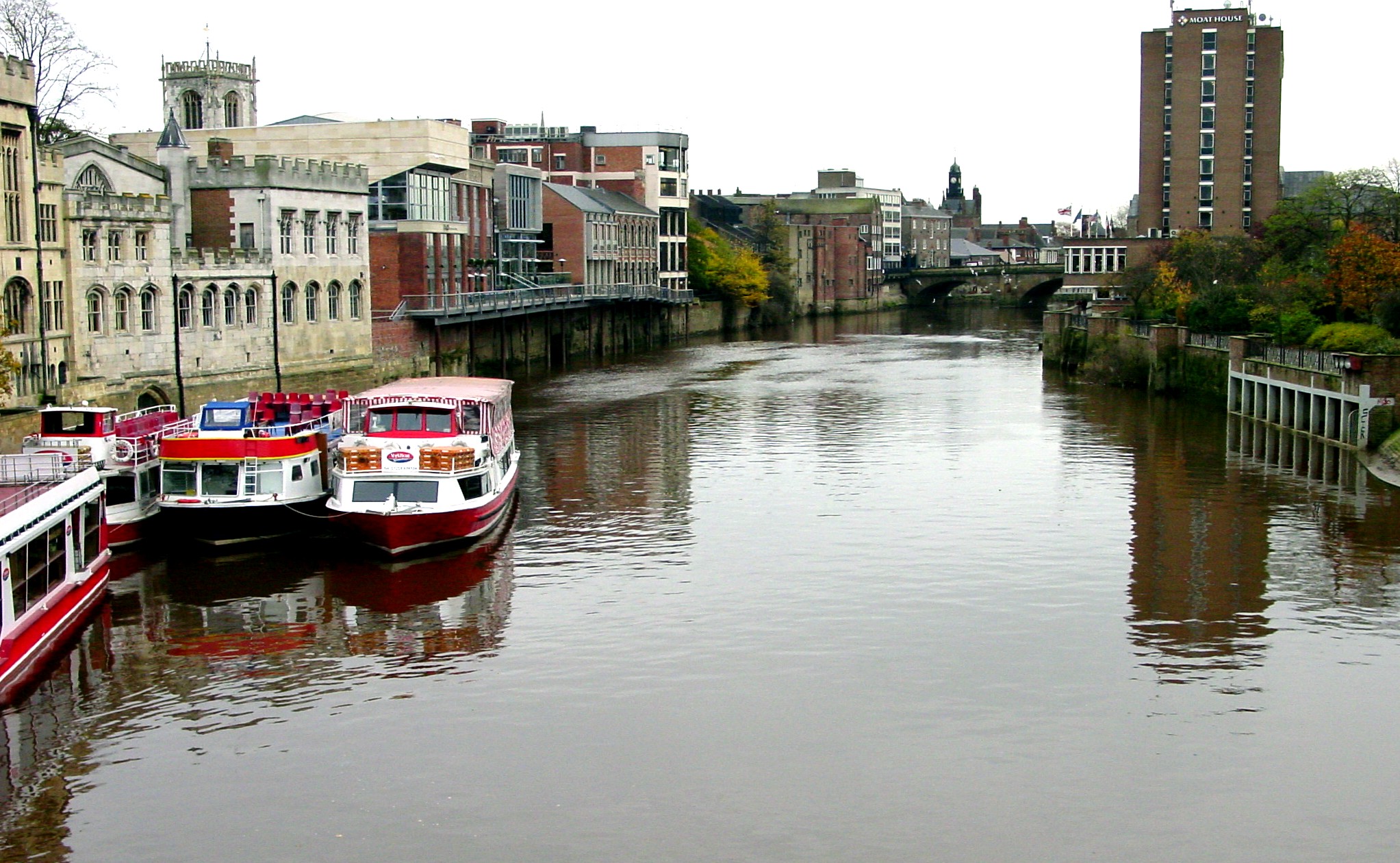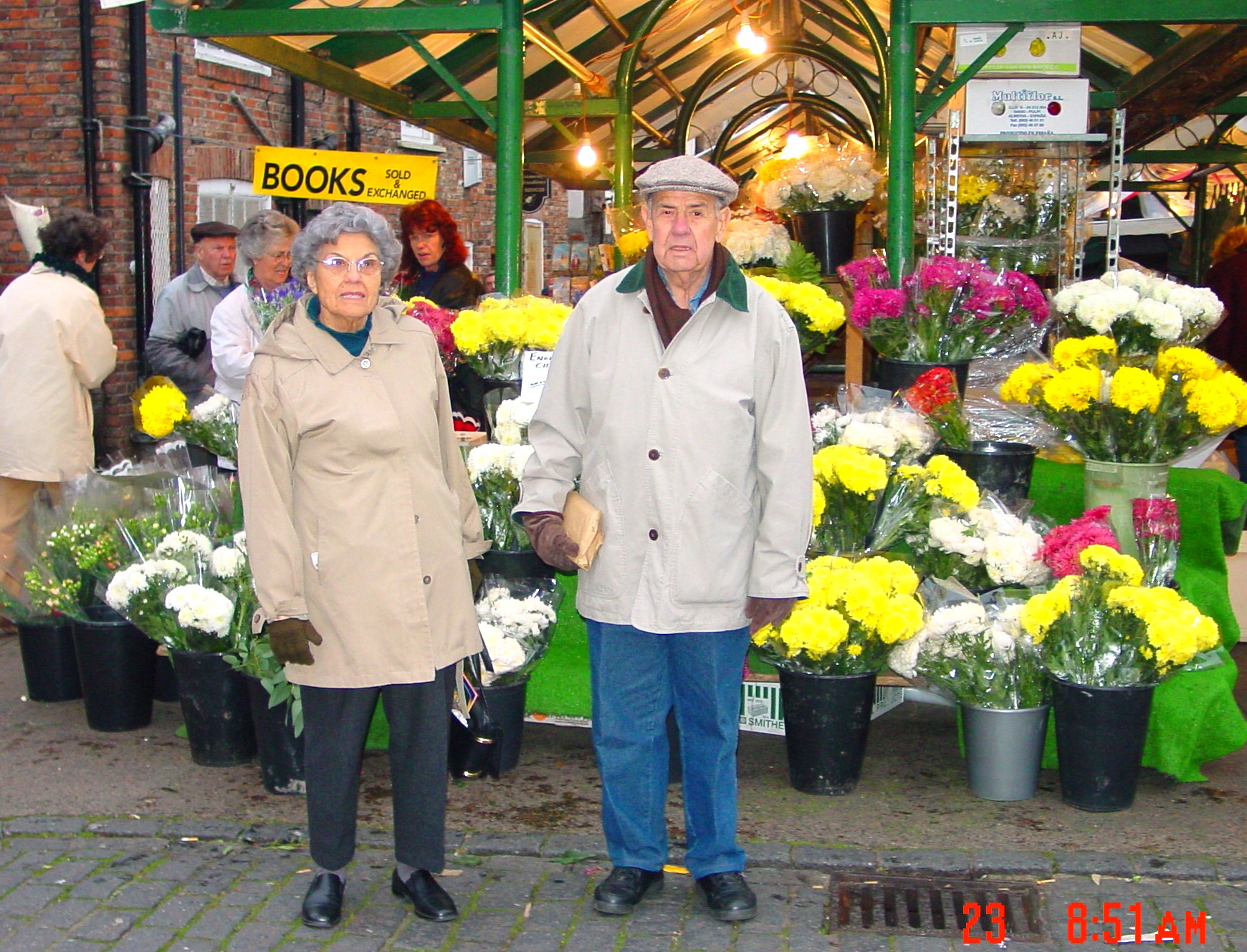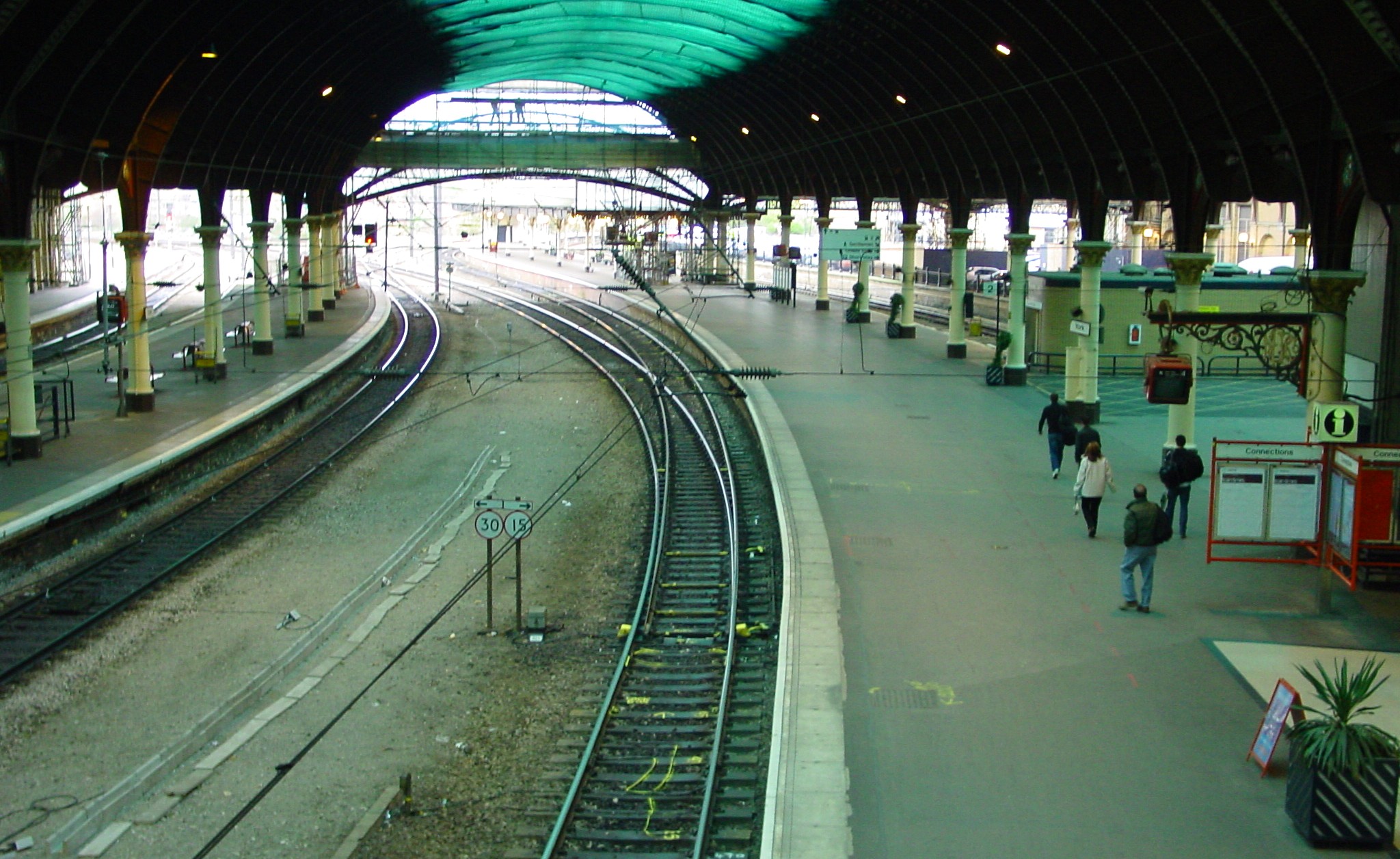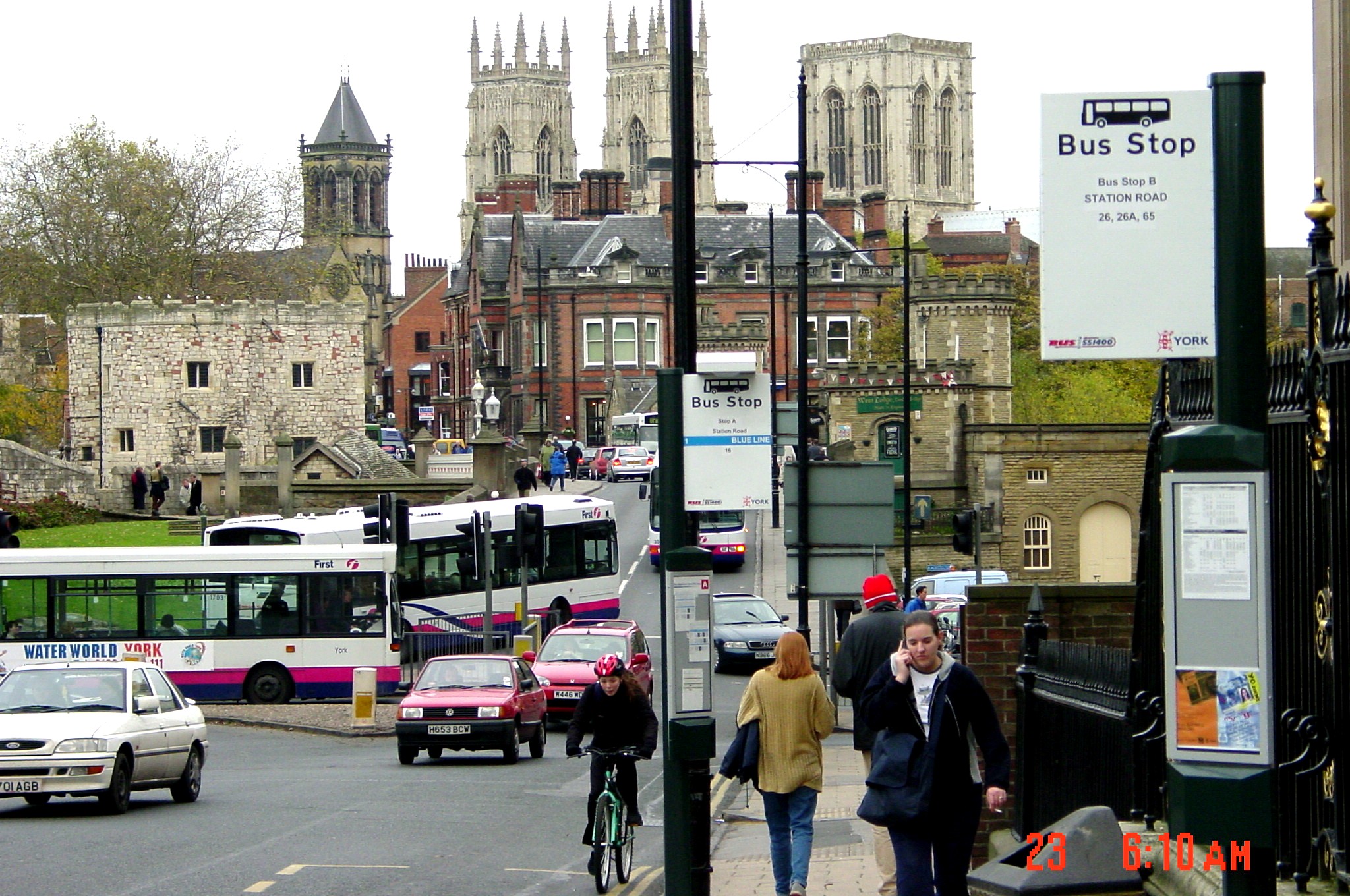 OJ looking down river
The Bridge Light post
York Minster West towers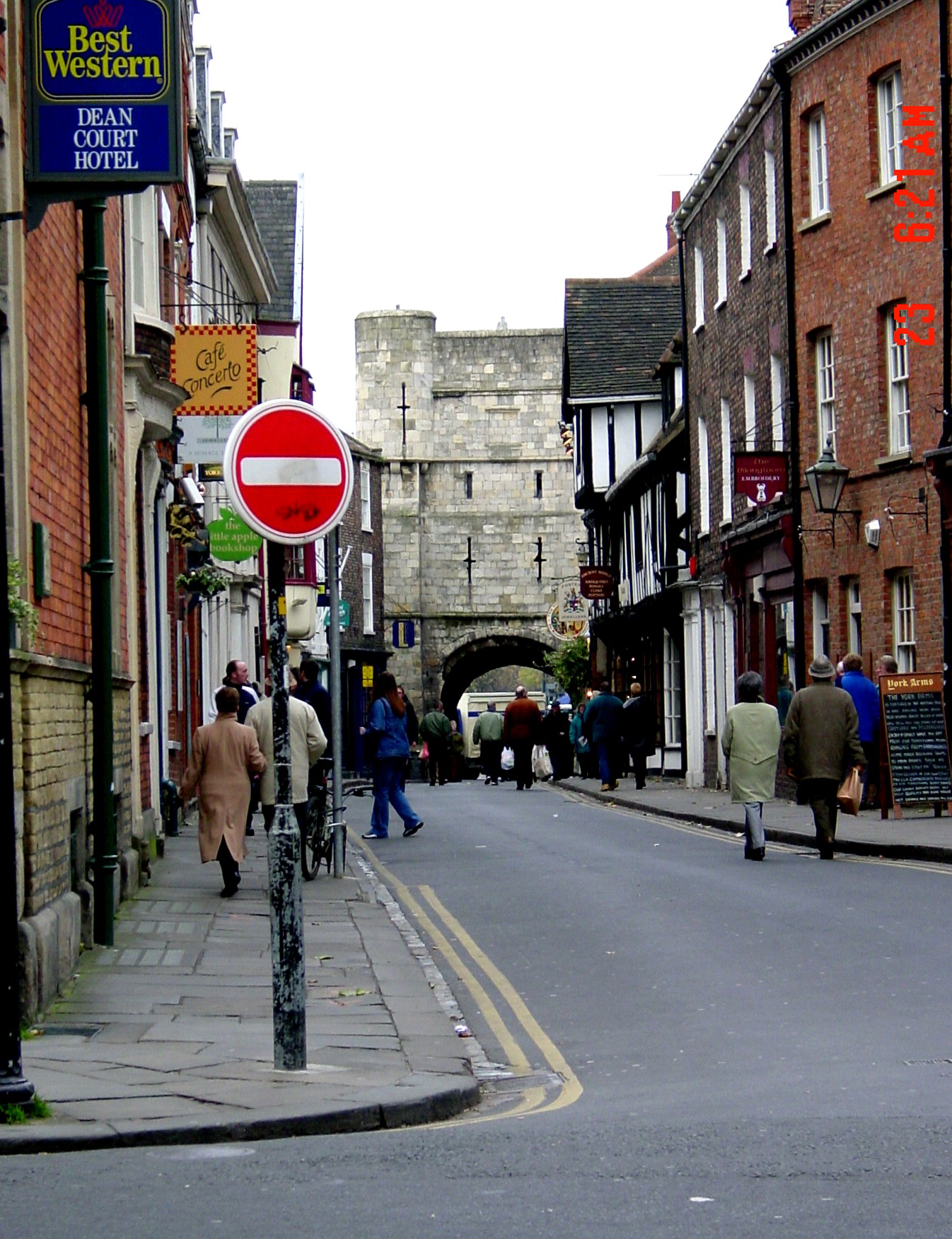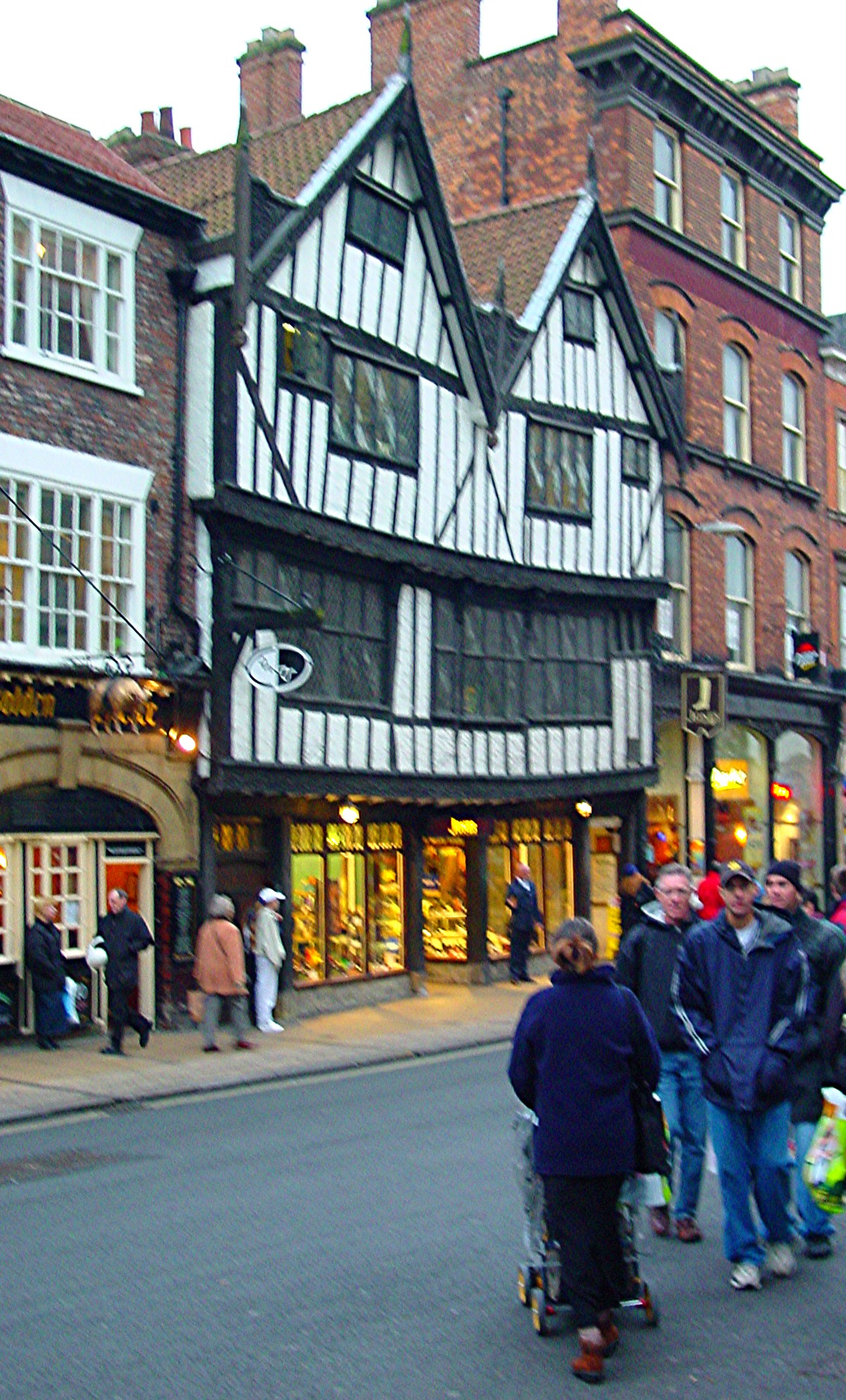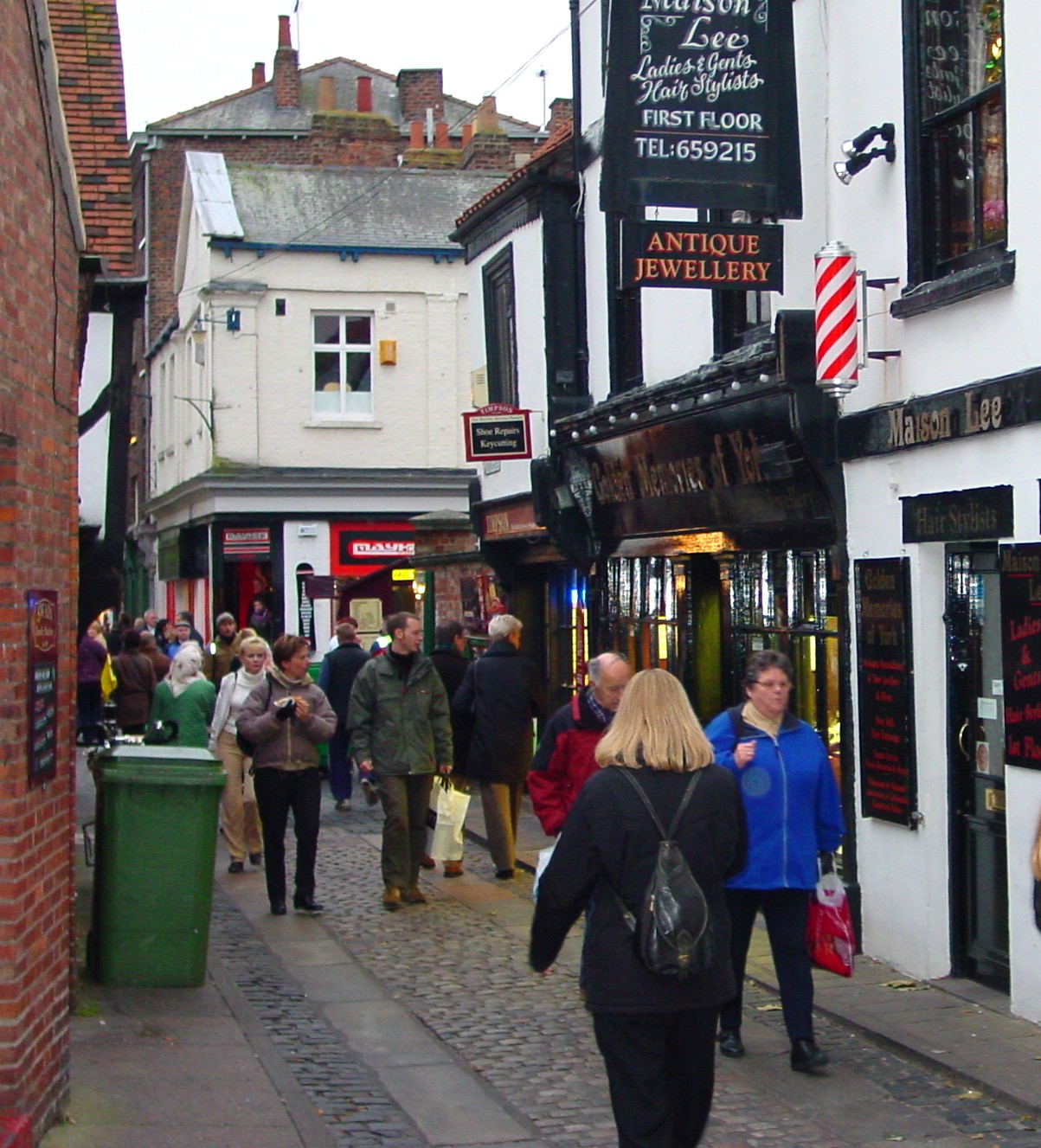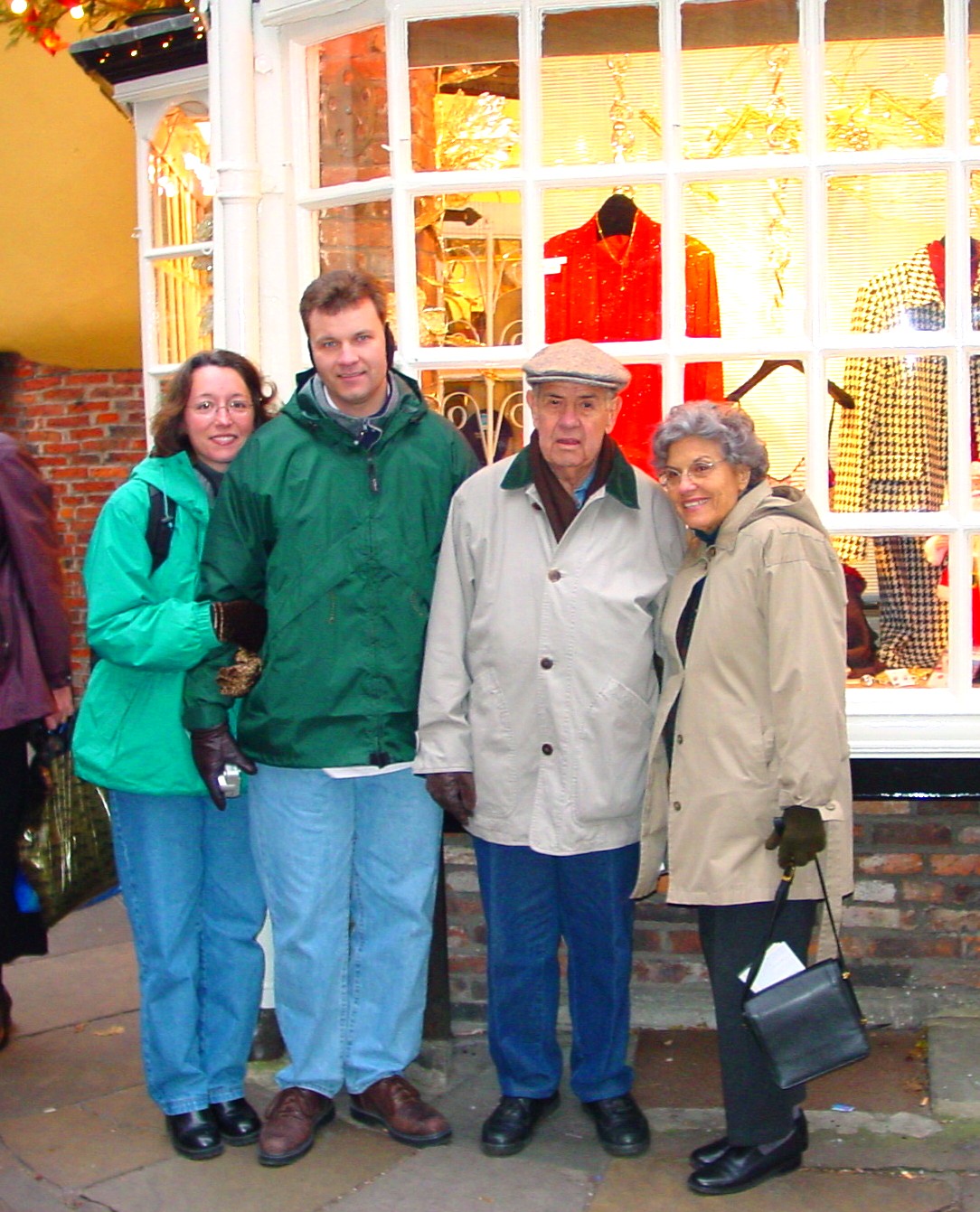 Many heads have hung from these gates...
Catherine, Jay, OJ and Martha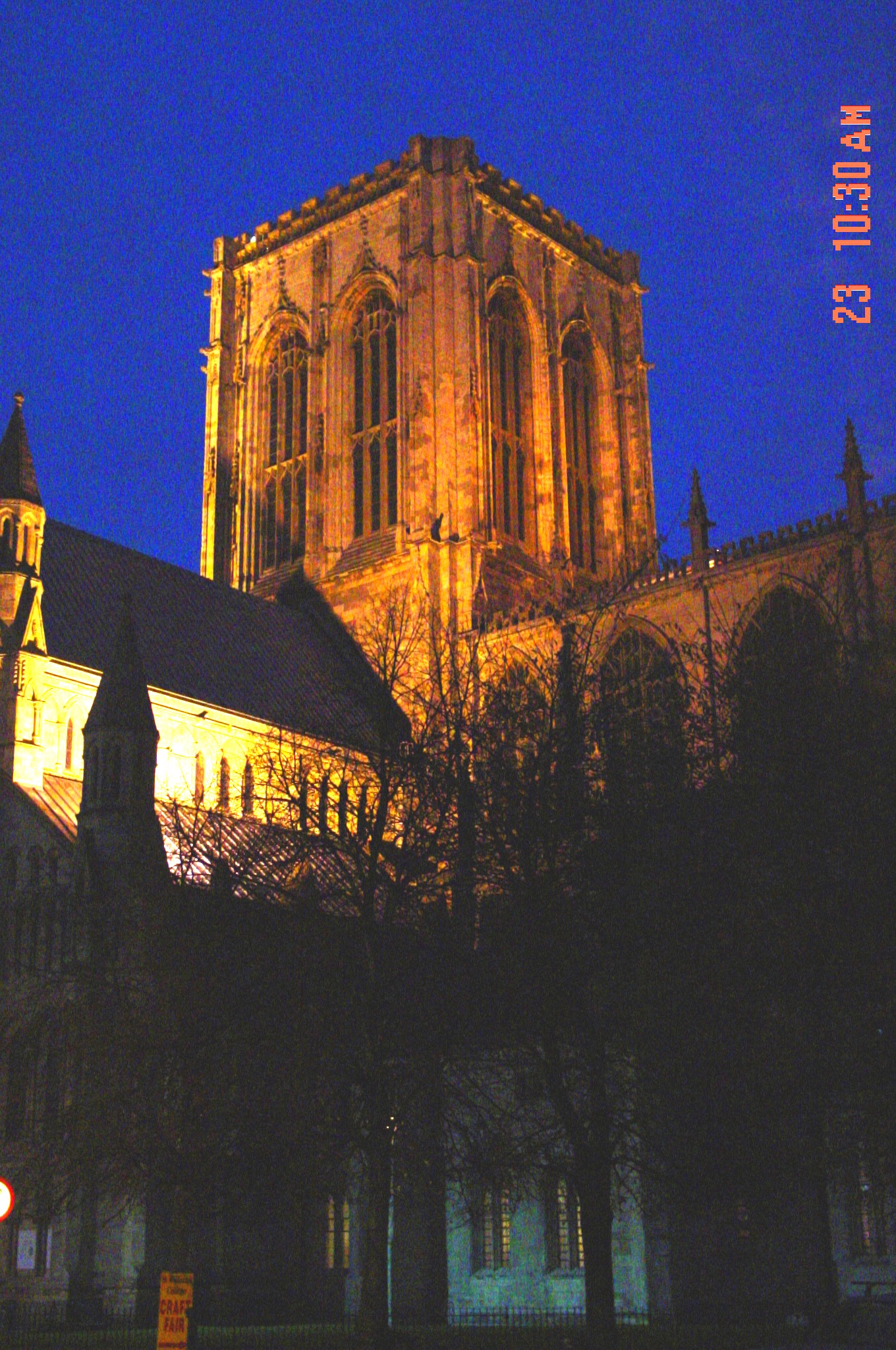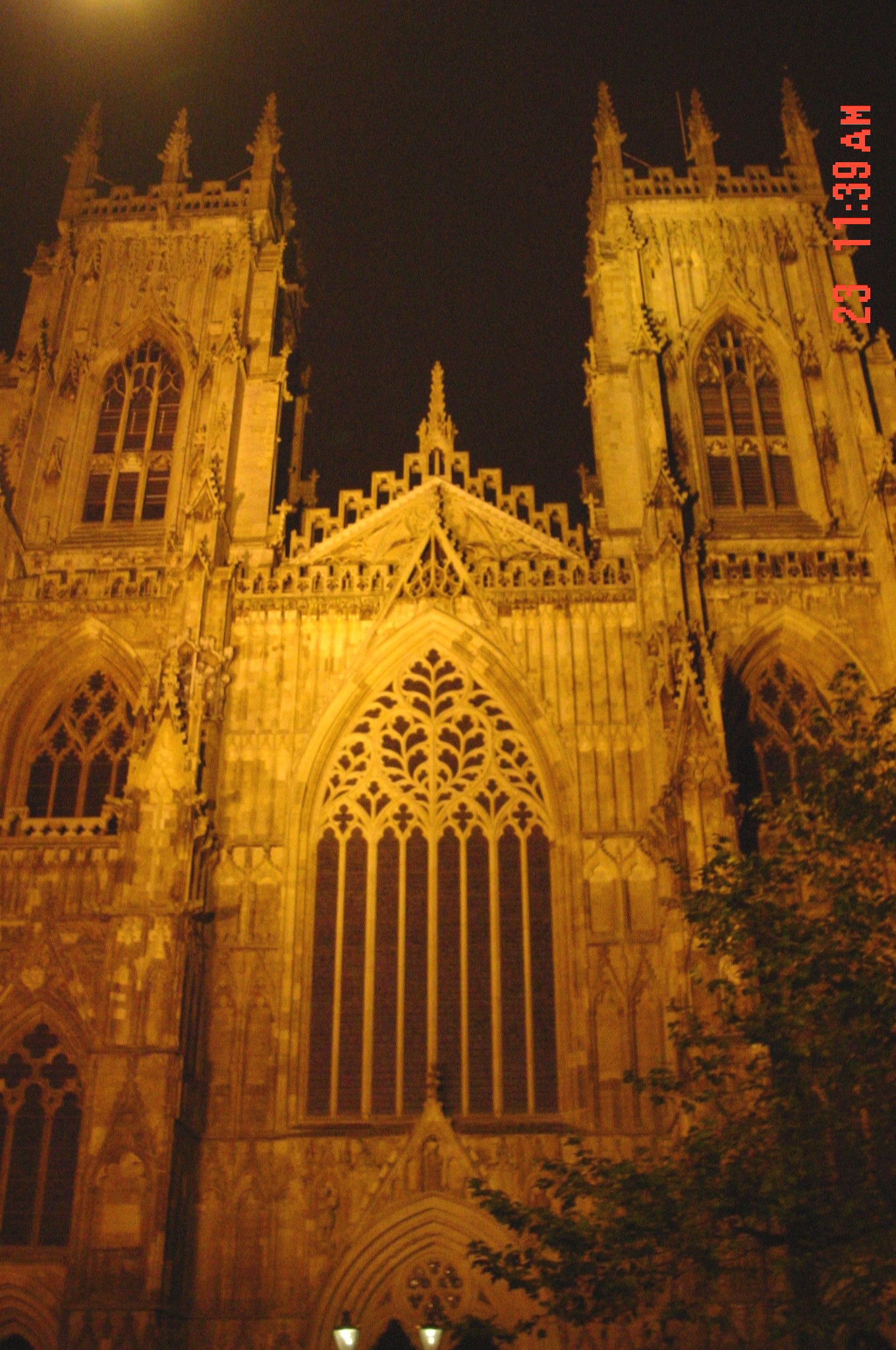 Go to York Minster site:
York Minster Central tower and West Front at night...
A sagging half timber
Antique and specialty stores
Christmas Decorations
Happy tourist holiday shopping