Strasbourg. We stayed at the Hotel Cathedral. We parked in an underground parking garage close by. We rolled our small suitcases to the hotel from the parking garage. Strasbourg was a beautiful town. The cathedral was under restoration. Please enjoy our views of the city.
Town center courtyard.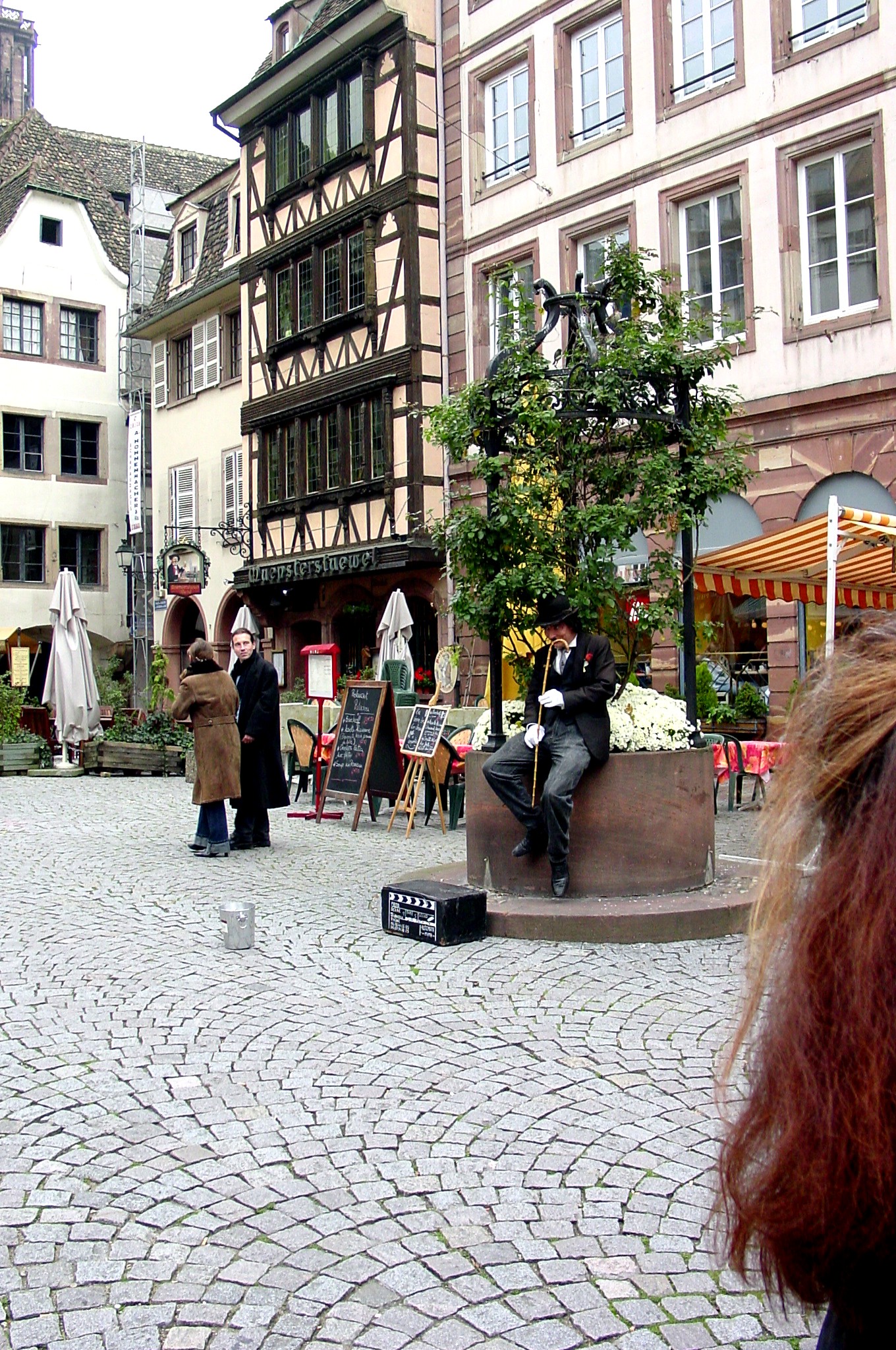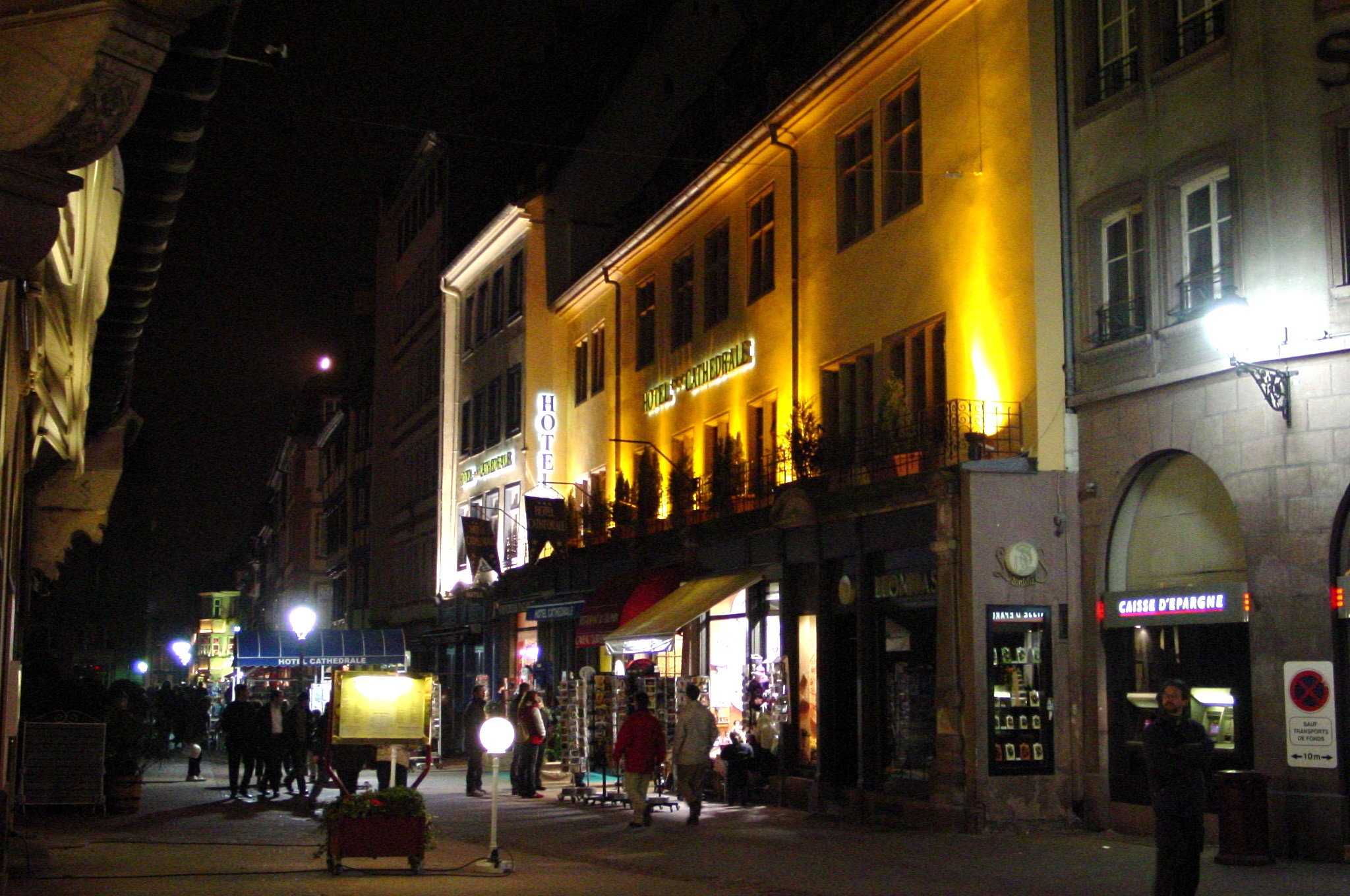 The Hotel Cathedral at night, we had a room with exposed ceiling beams and a small window overlooking the courtyard.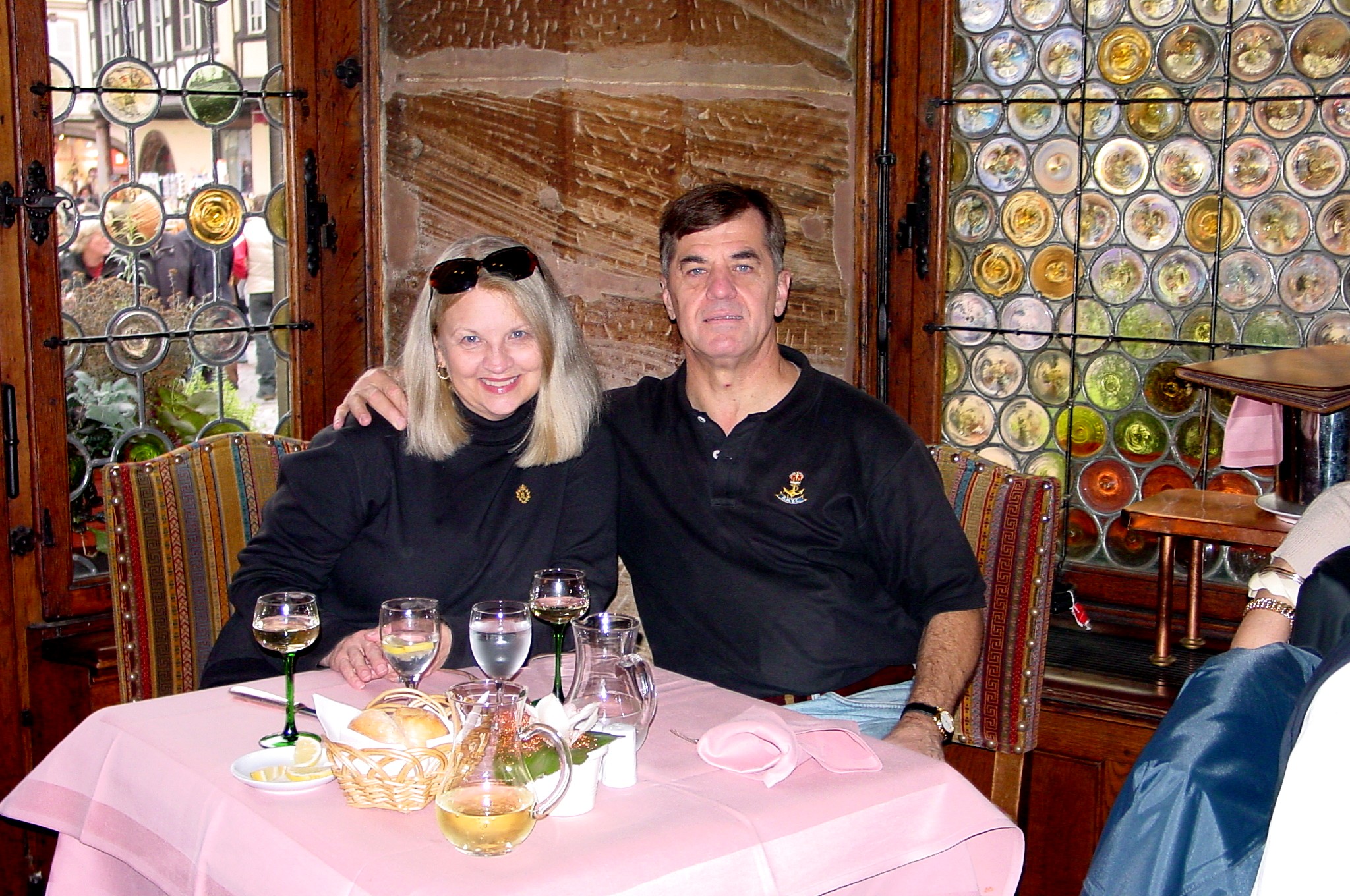 Lunch at a restaurant across form the hotel...

Charlie Chaplin mime
BACK TO HOME PAGE: