Siena Cathedral (Duomo di Siena) was constructed between 1215-1263. It is unique because of the layers of white and green marble. It is beautiful. The front was being repaired so I could not get a picture of it. The cathedral would have been much larger; but, the wing to be constructed was not because of the plague of 1348. You are not allowed to take pictures of the inside of the cathedral, but I got a few.
St John by Donatello
St Ansano
St Catherine of Alexandria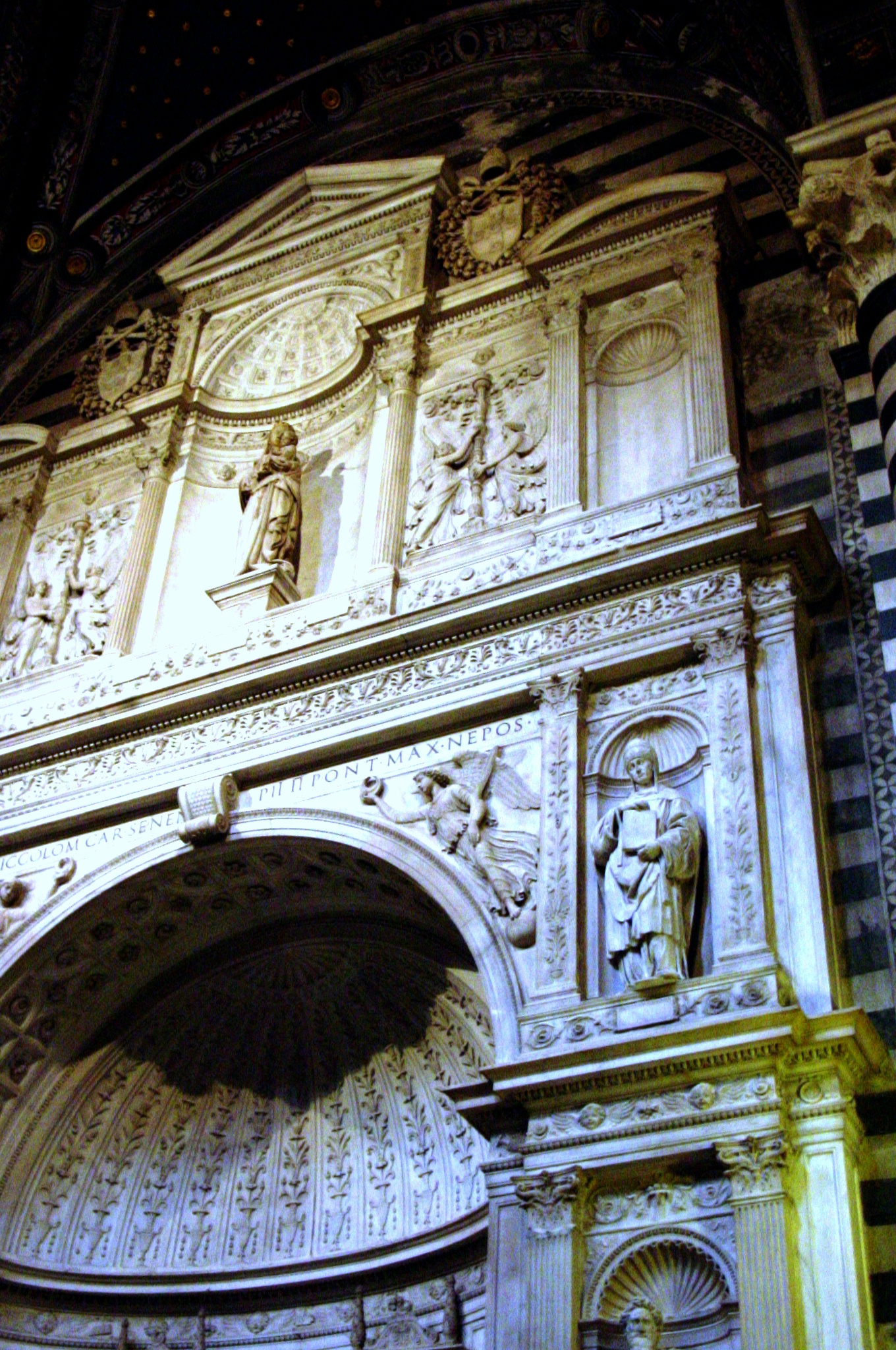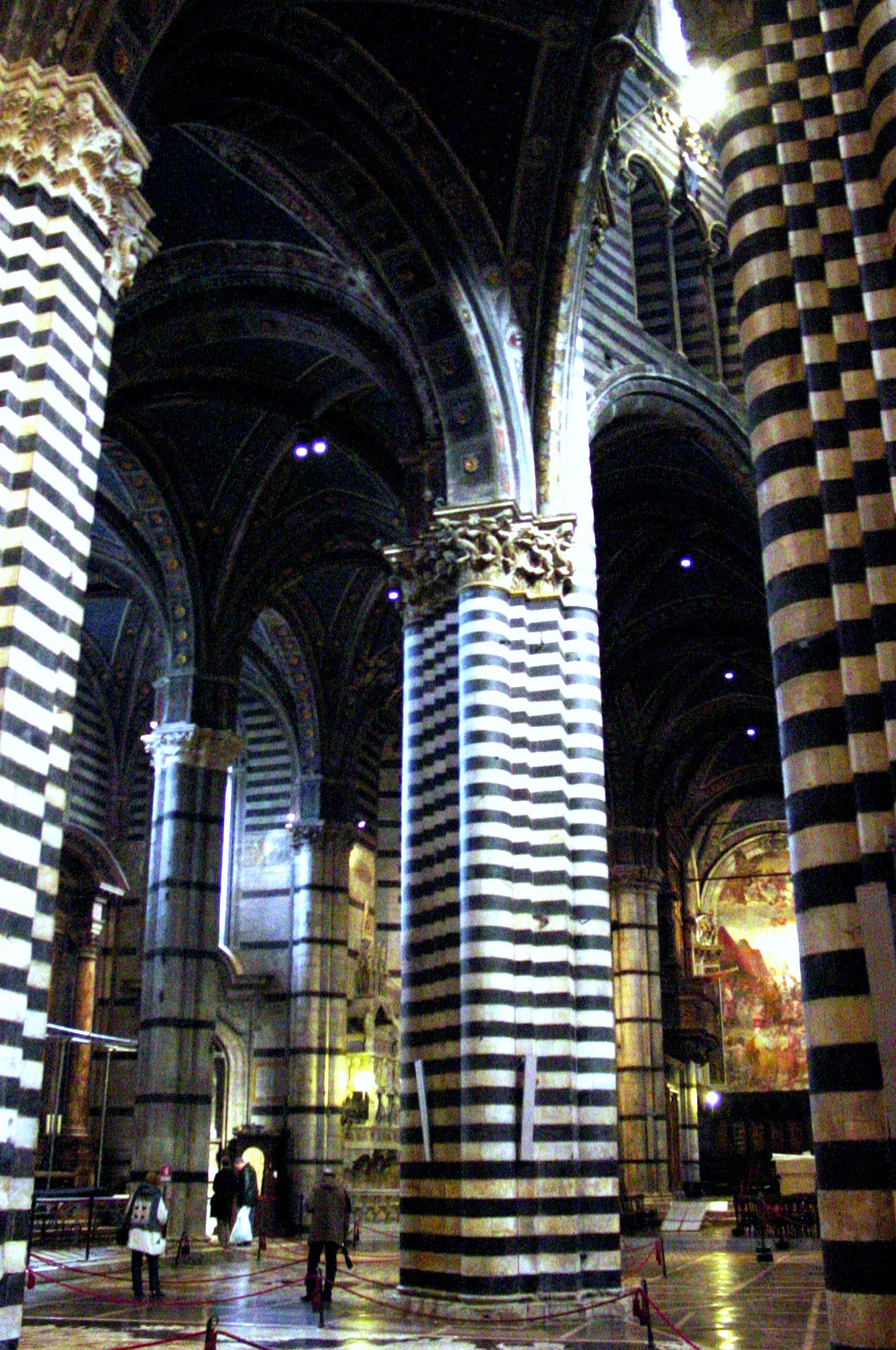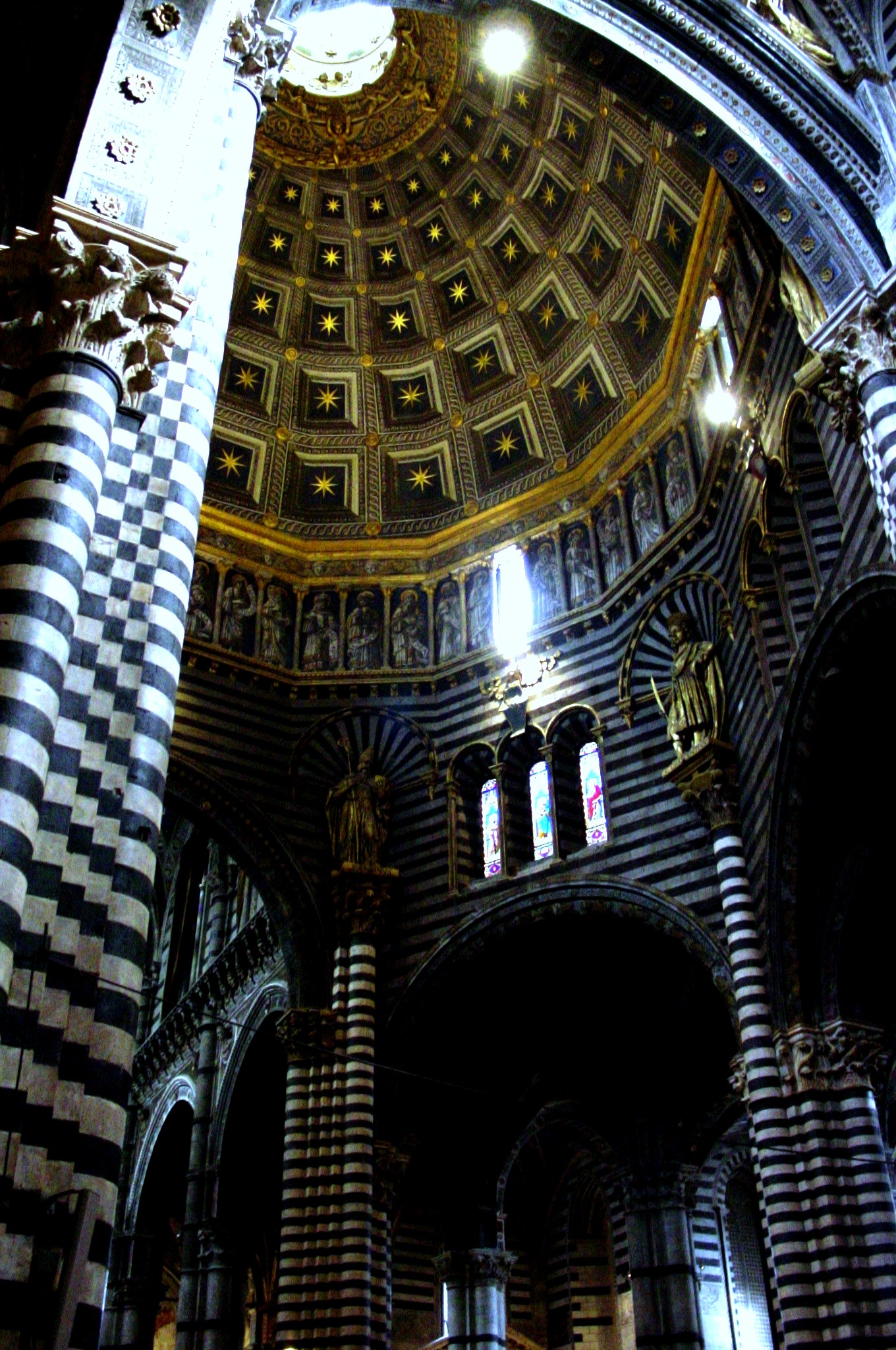 Sculpture by Michelangelo
Mosaic floor was unusual
Crossing and Dome
.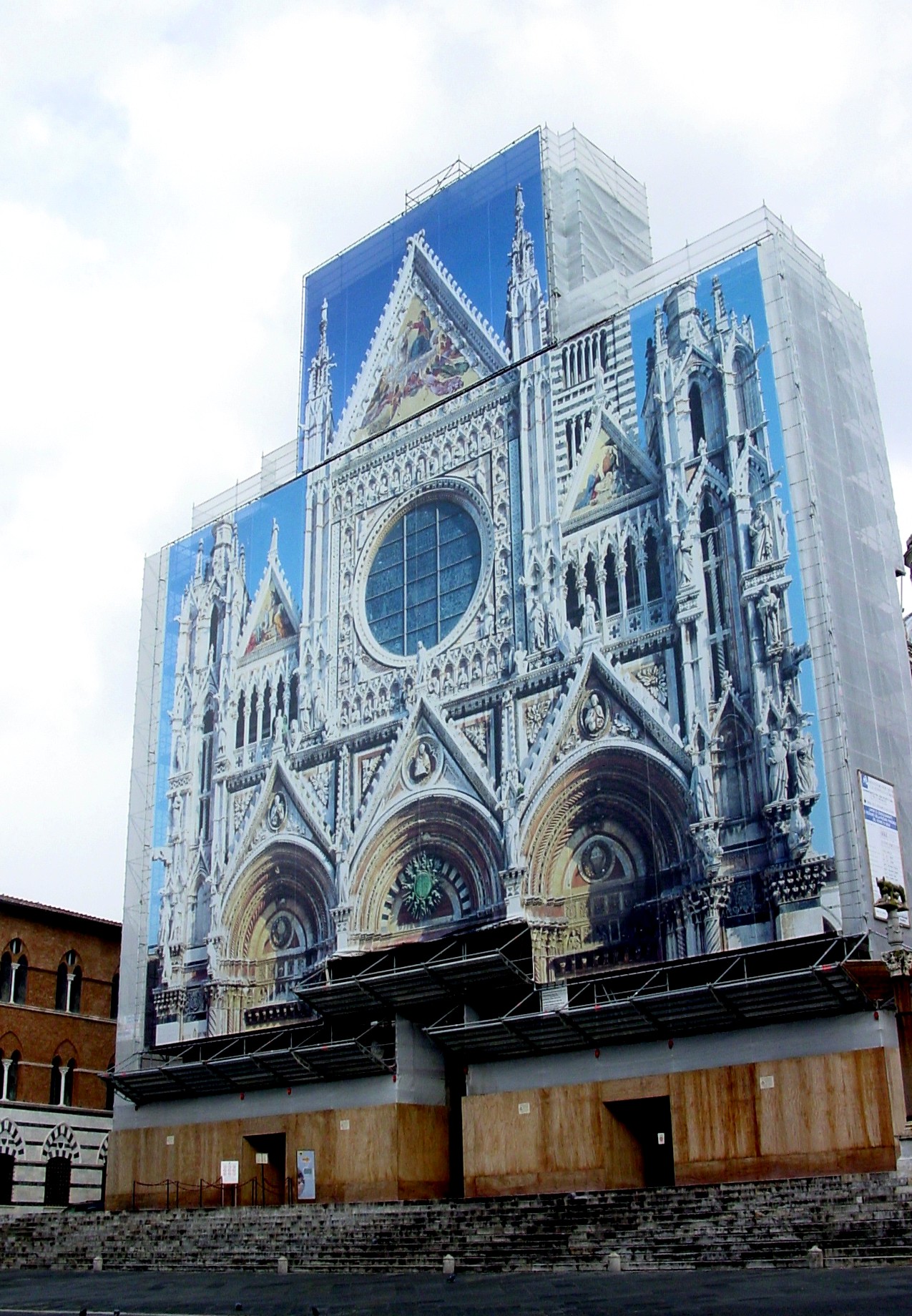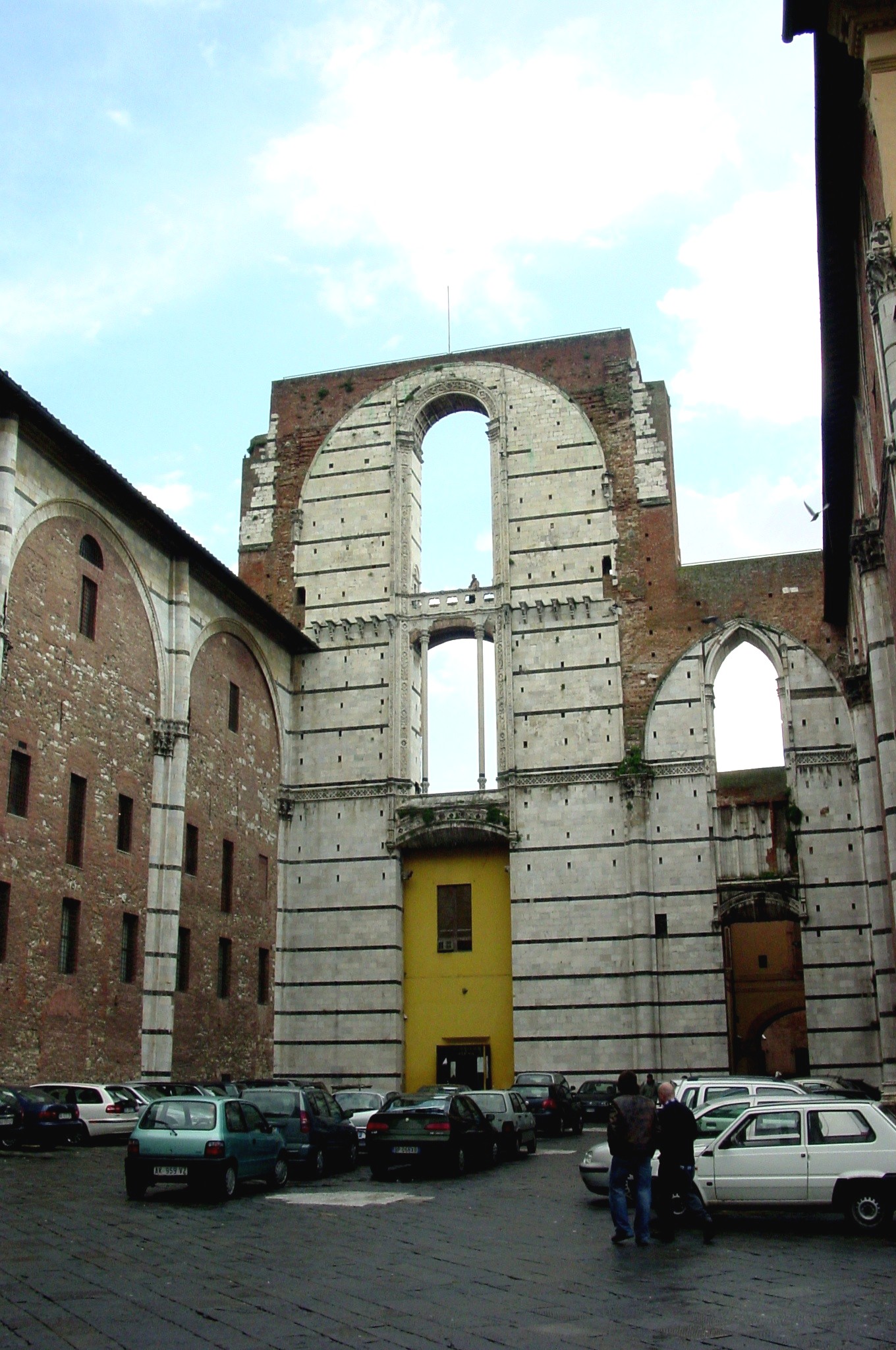 West front restoration
Nave and tower
Unfinished wing due to plague of 1348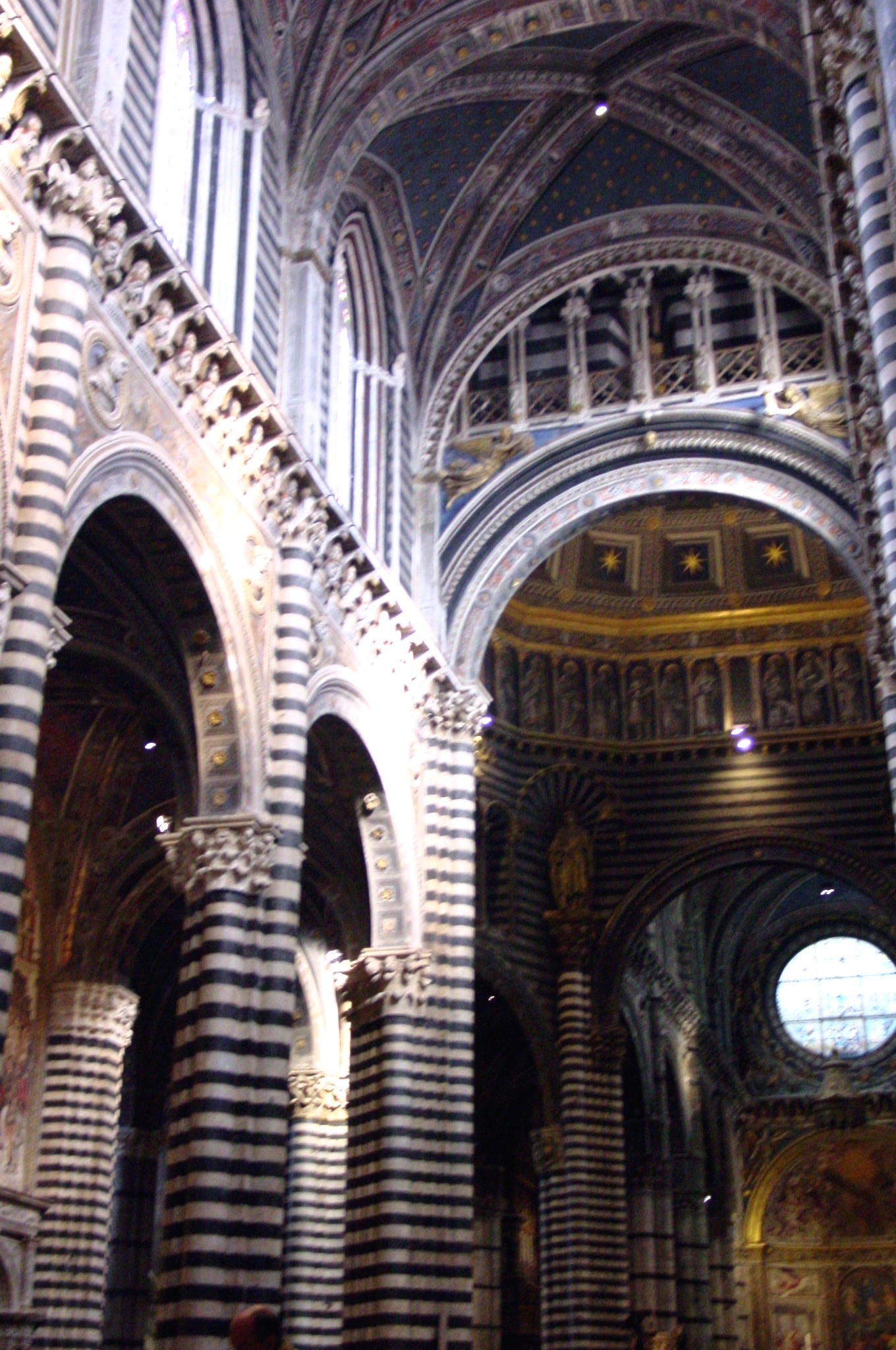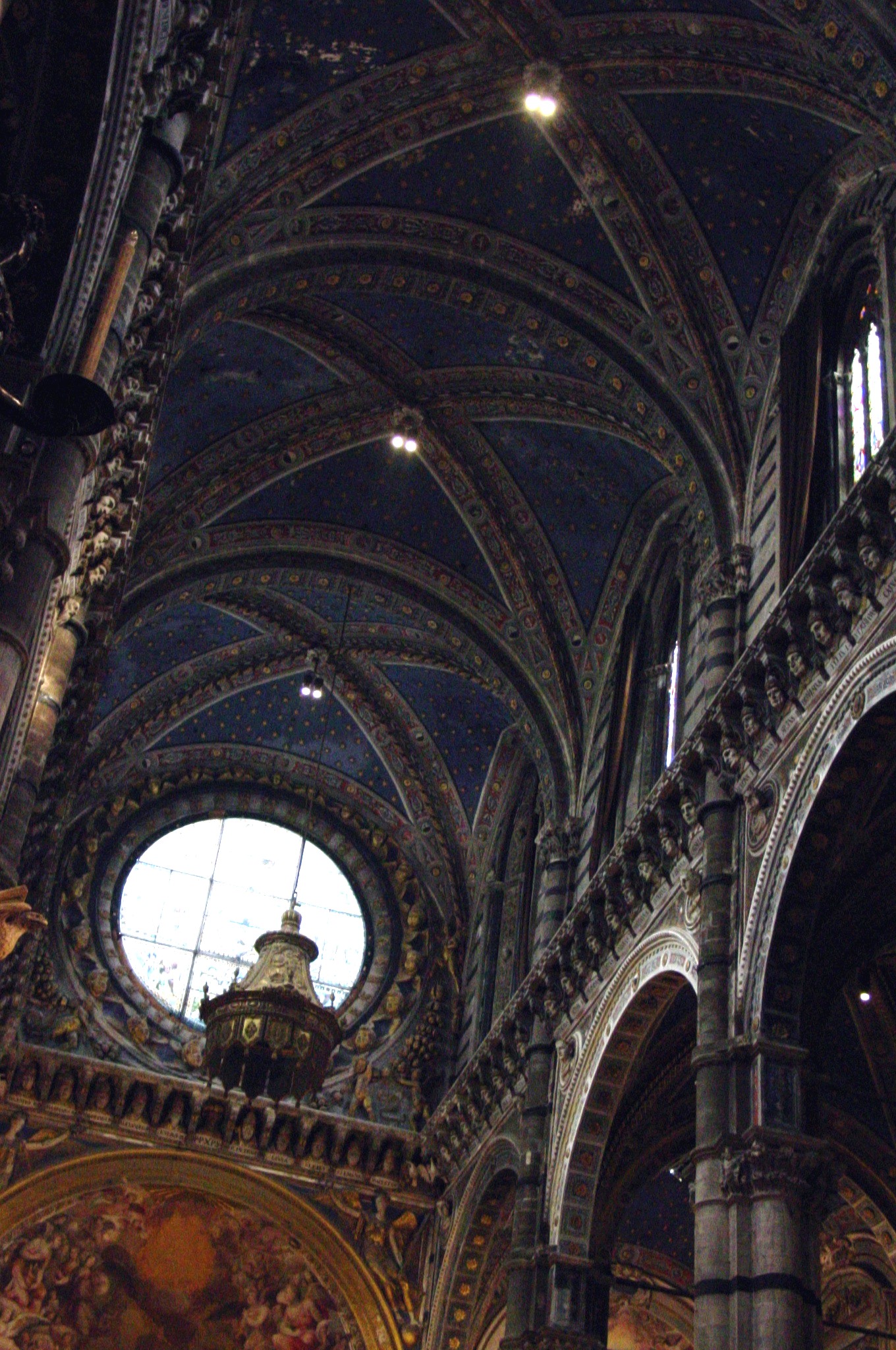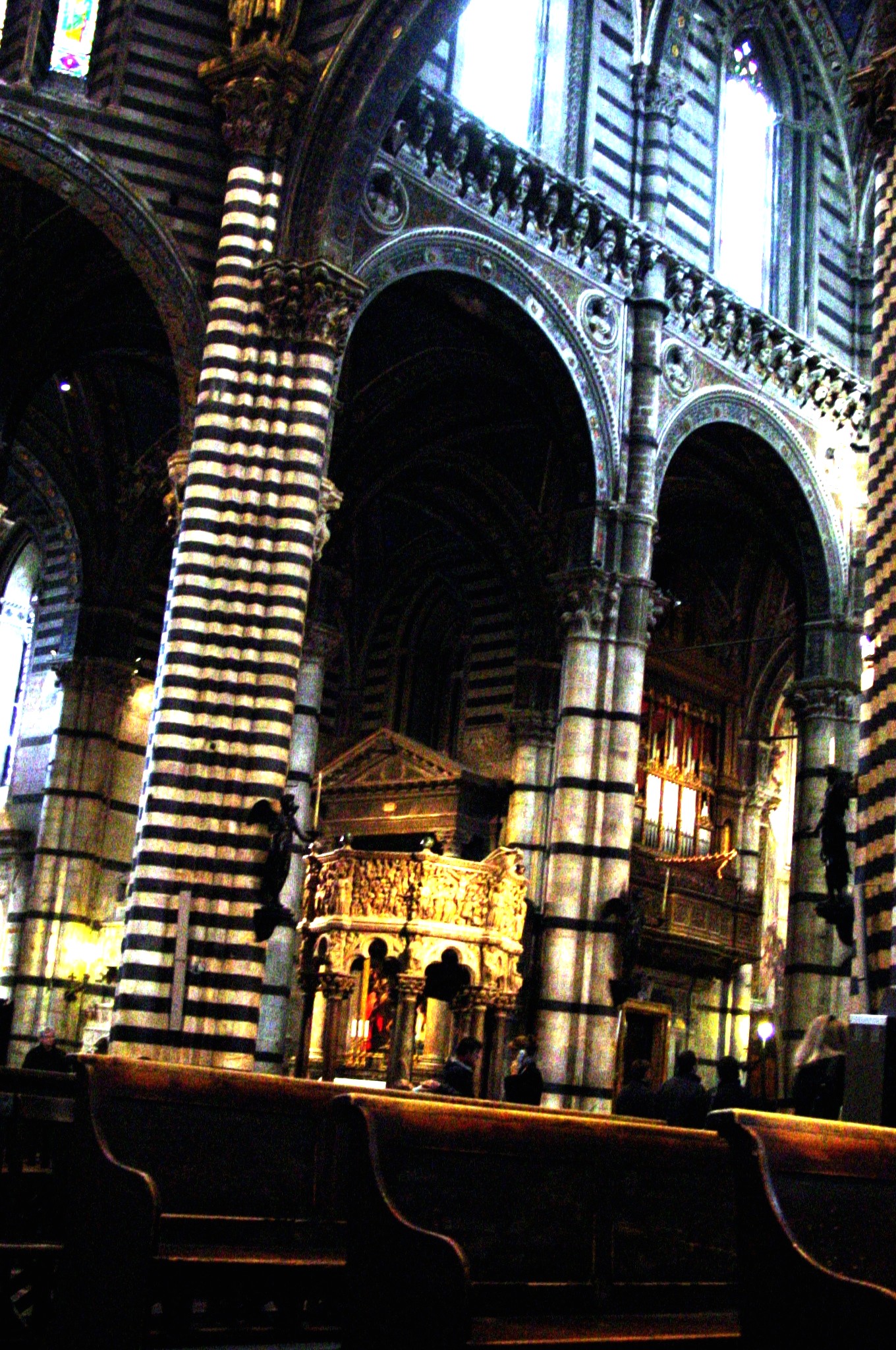 Nave with colored marble piers
Gothic starry ceiling of nave
Pulpit Carrara Marble 1268 Pisano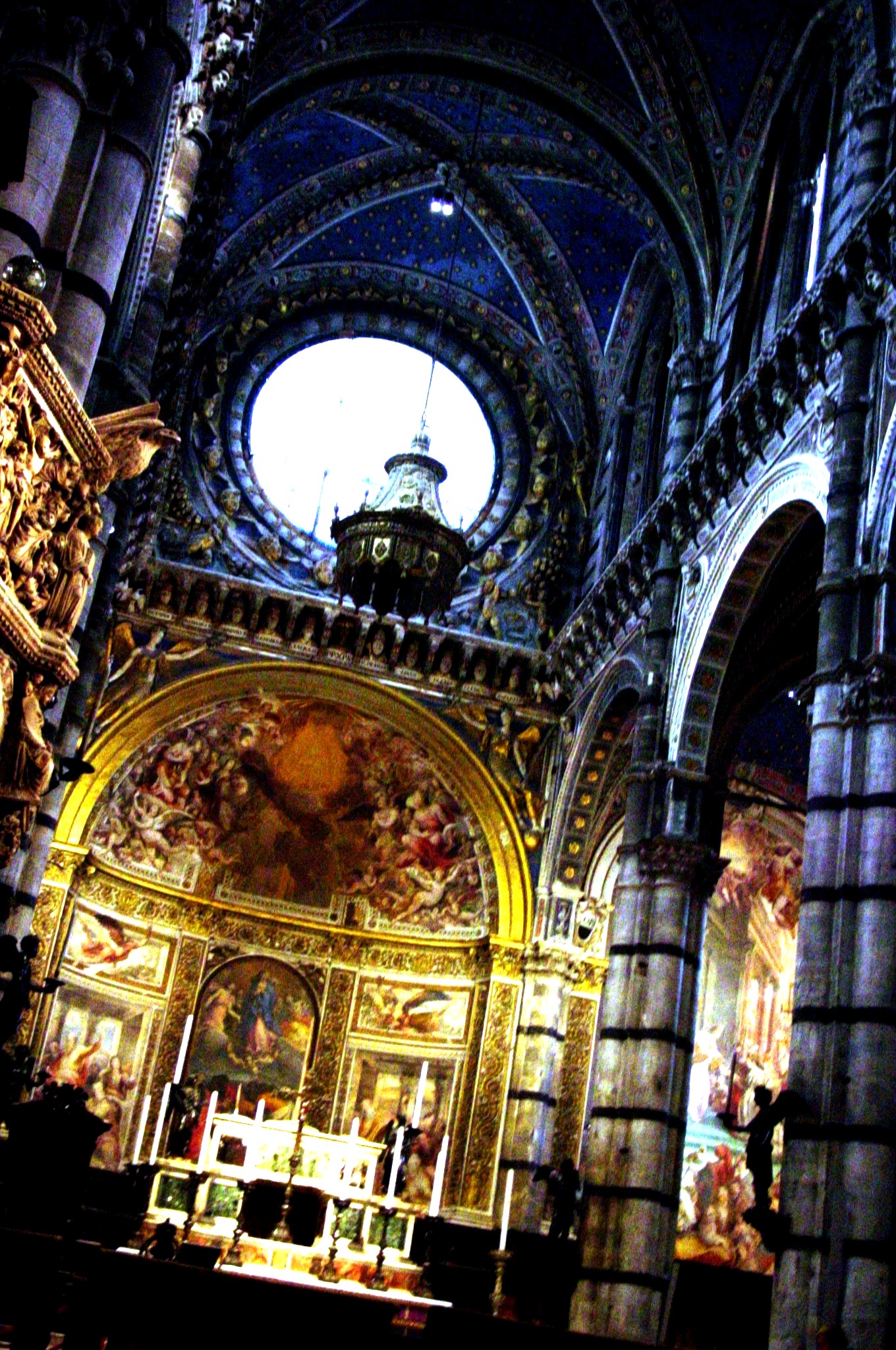 Dome Trompe l'oeil 1481
Toward west in nave
Toward the East in Nave