Nimes is a beautiful city. Emily and I visited here on a Sunday and the shops and some sites were closed. You have to make choices on trips and we should have chosen another day to visit this city. We did get to visit the Arena which the Romans built in the first century AD, it could seat 24,000 Romans. This is the town where our blue jean material was first manufactured, denim (de Nimes). The first settlers were Roman veterans form Augustus's Egyptian campaign in 31 BC.
The cleaned ceiling
Columns show wear
Arena Cafe and arena
Arena arches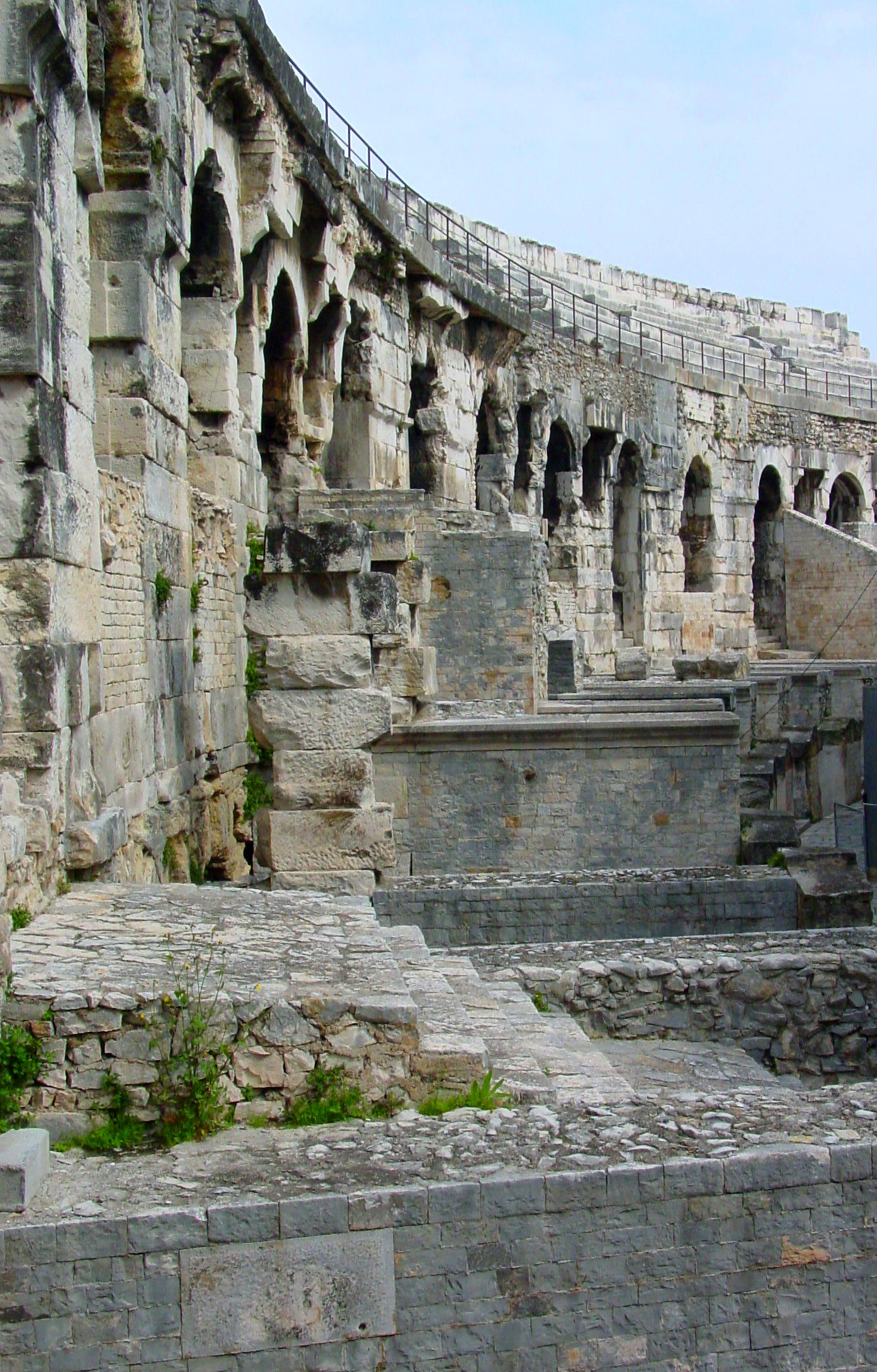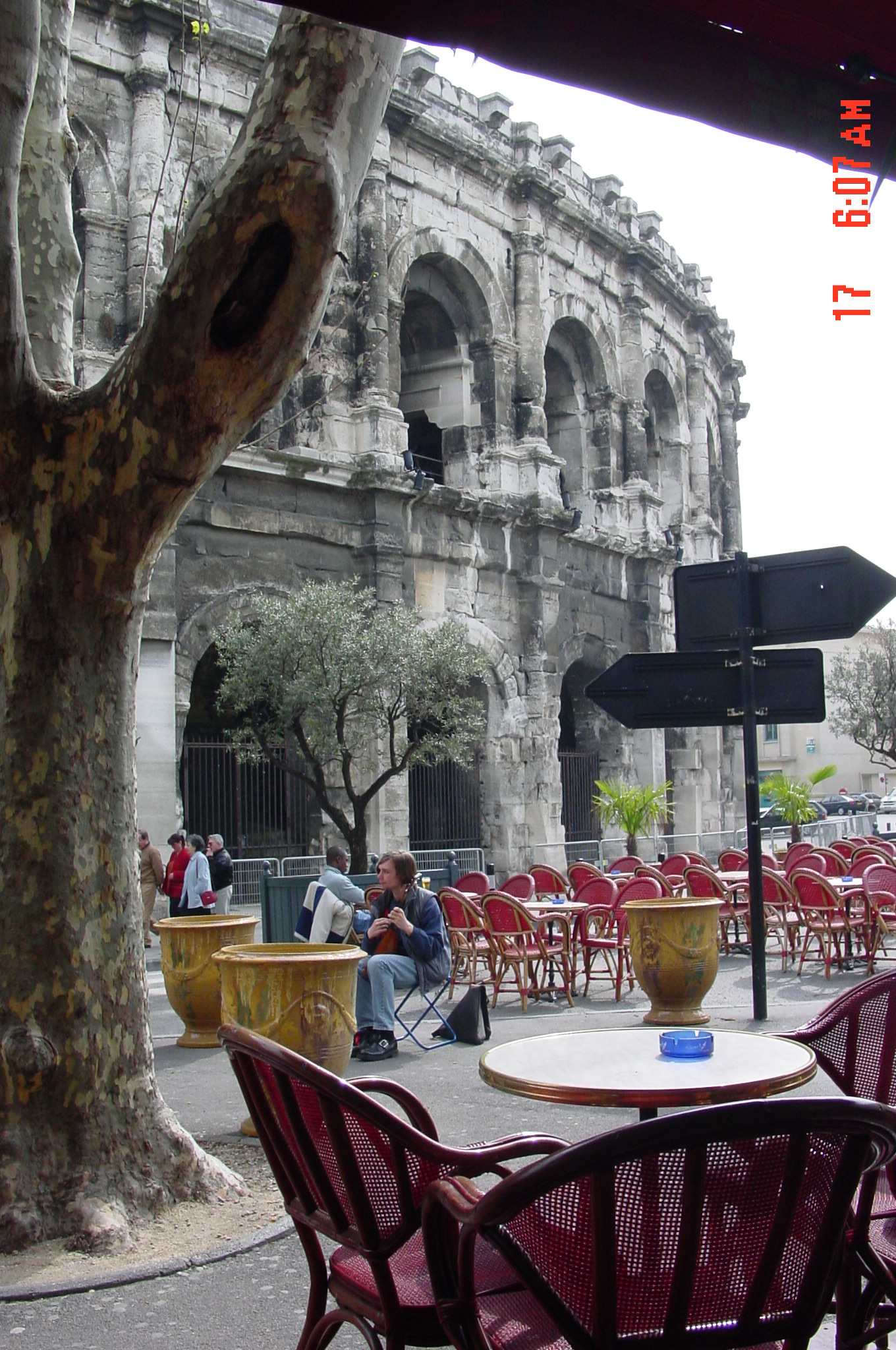 Inside walls of the arena
Inside walk ways
Arena Cafe another view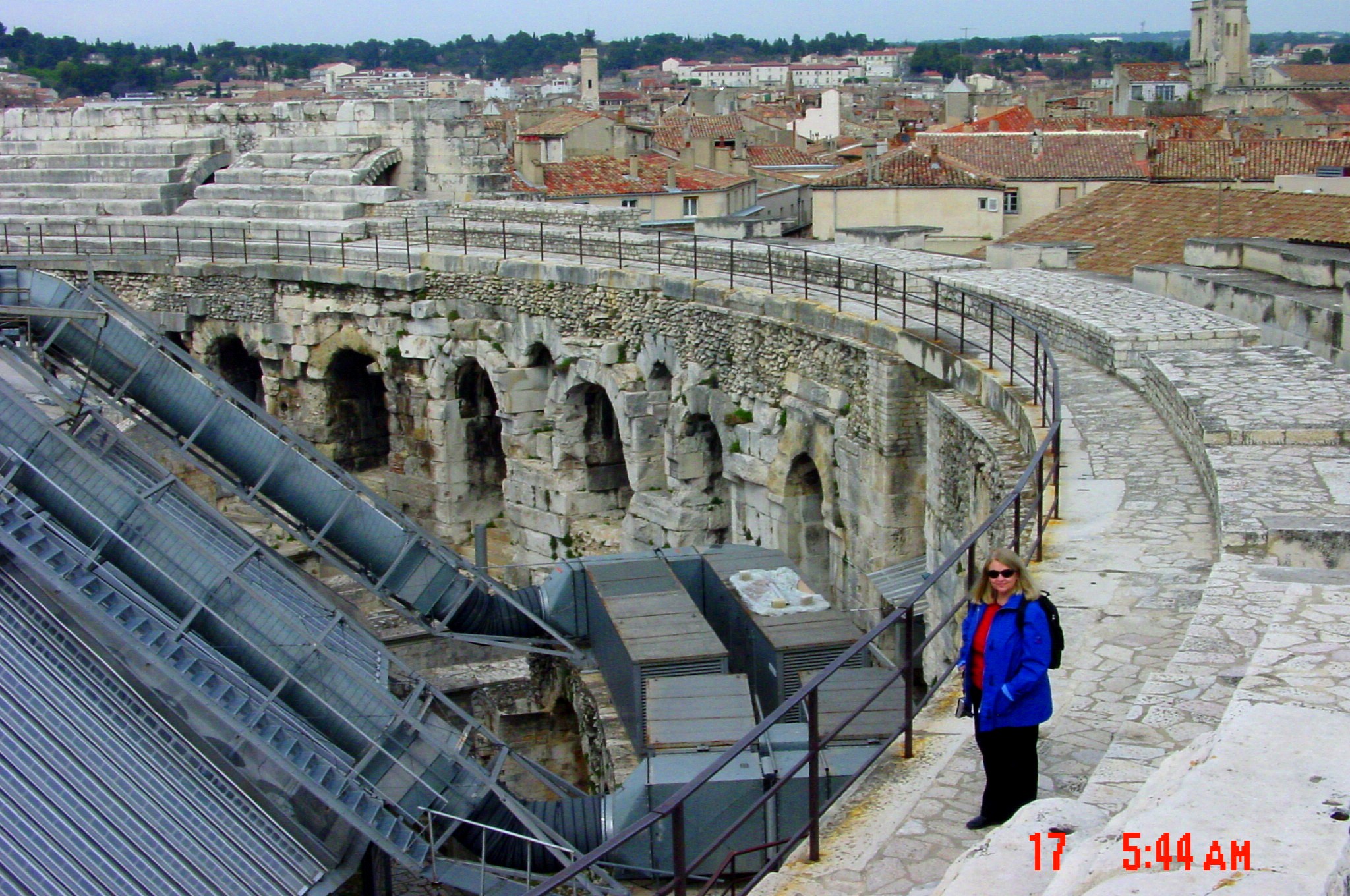 The top of the arena walls
Arena Cafe lunch and good Belgium Beer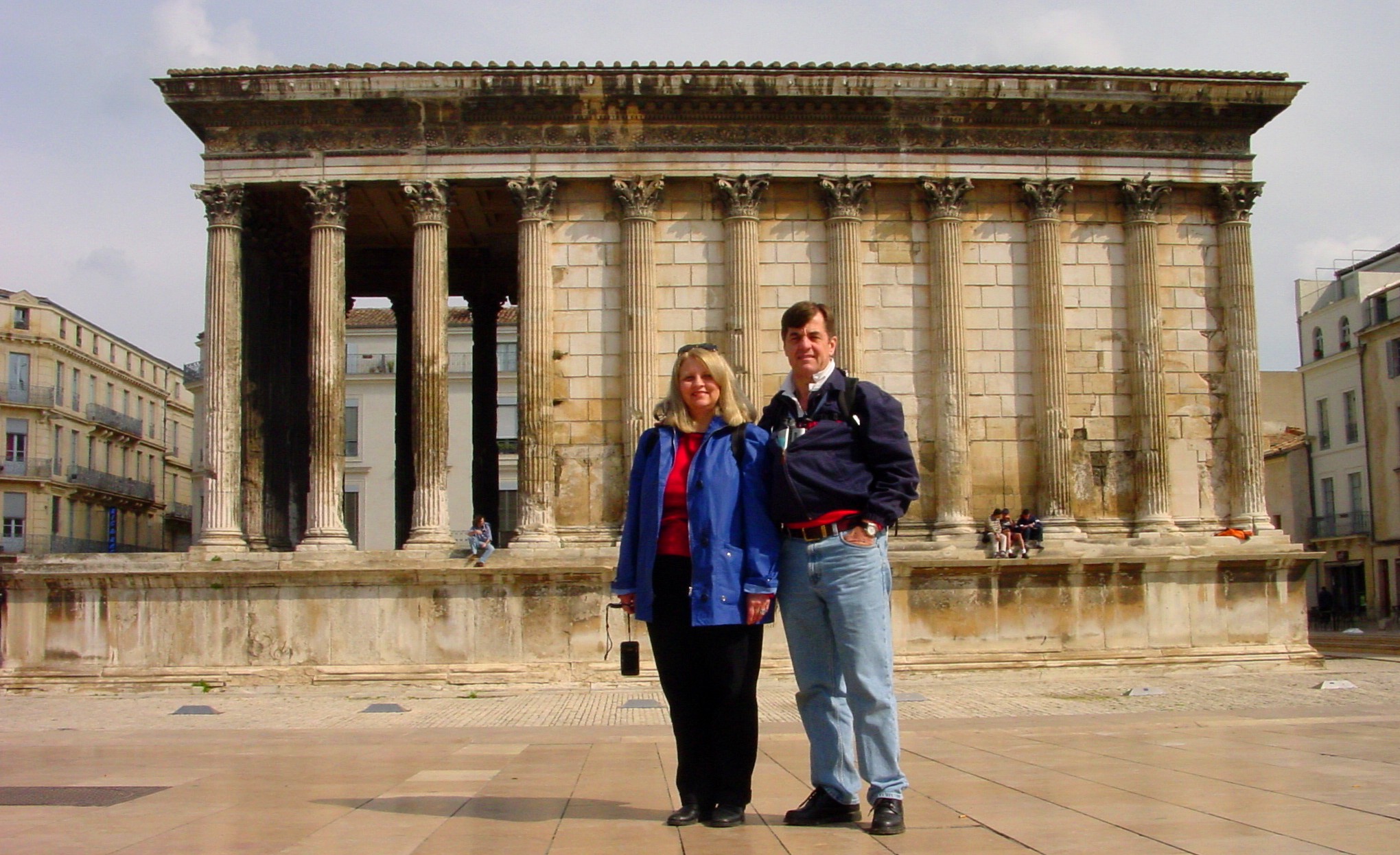 Emily and Me in front of a Roman classic "Maison Carree"
Front portico