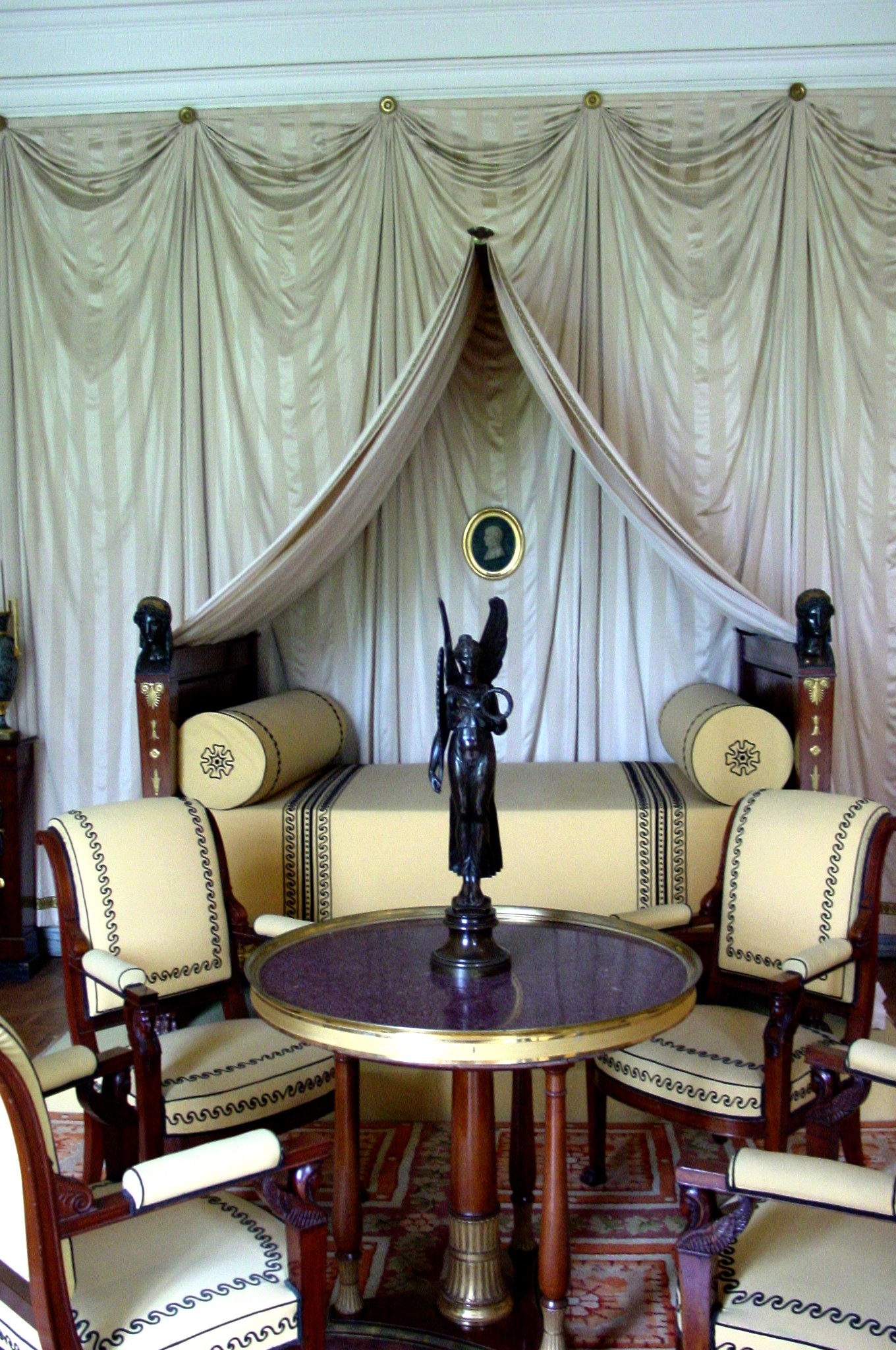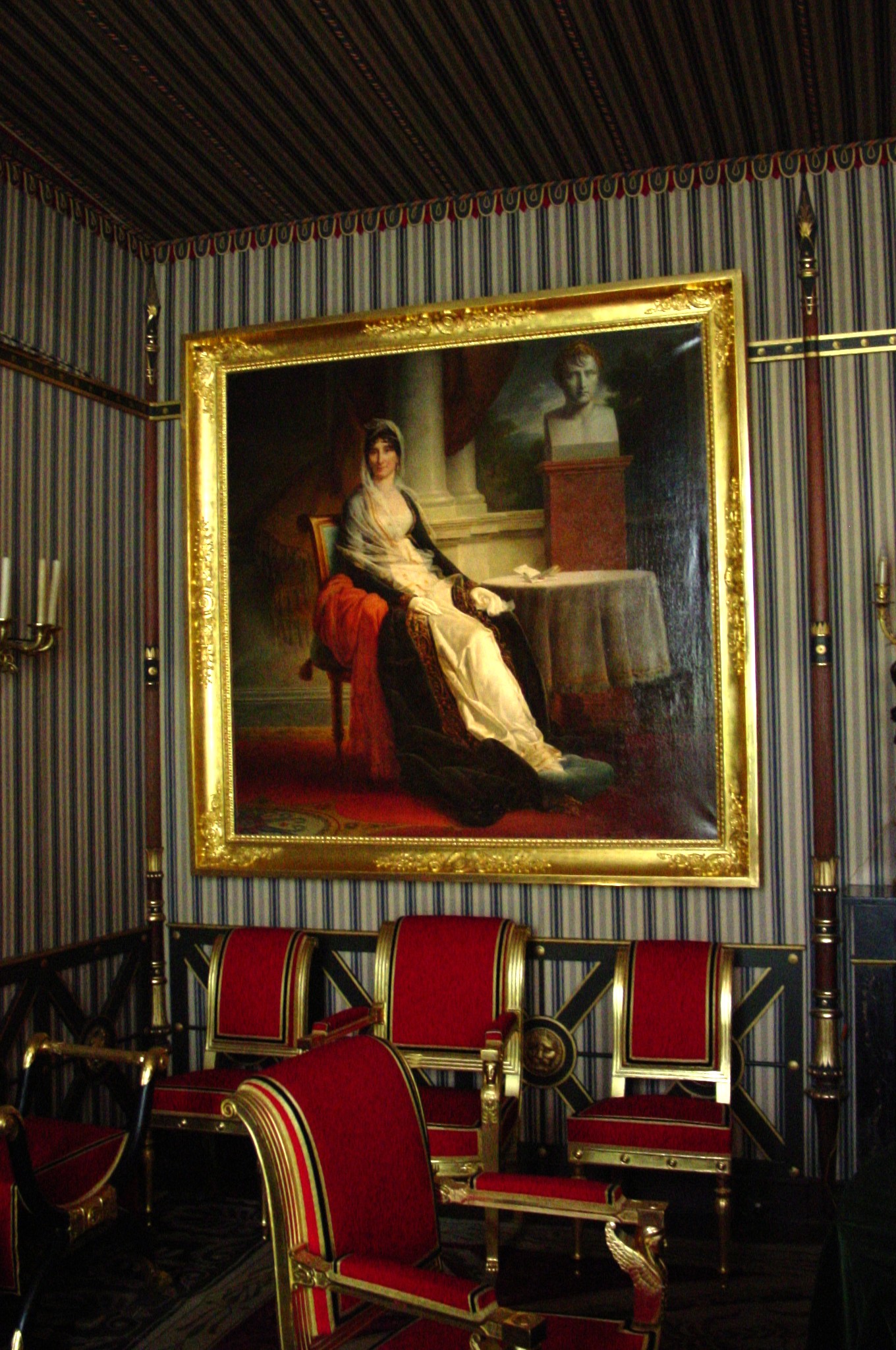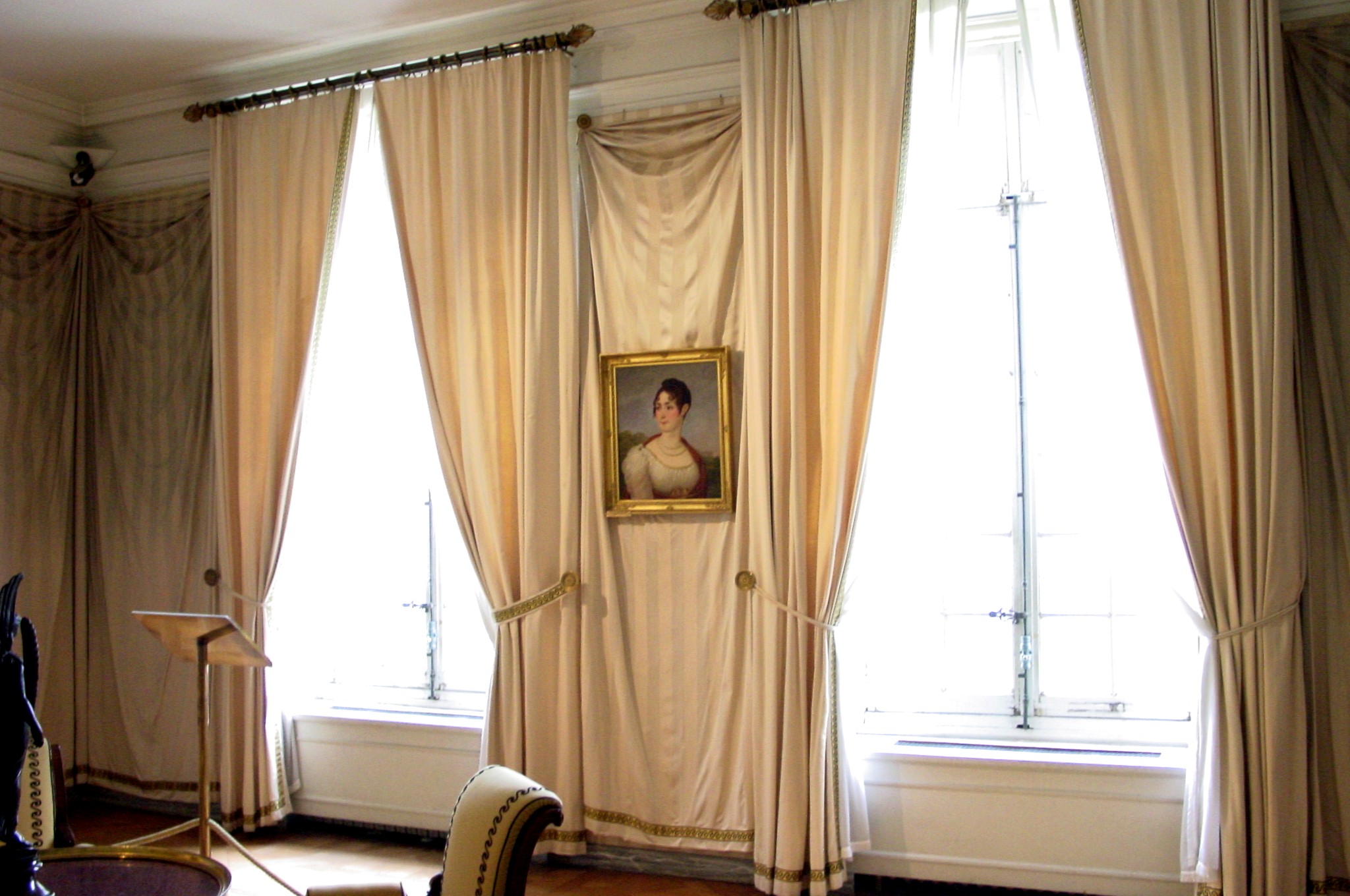 Richelieu's 17th century Chateau purchase by Josephine as her home
Foyer inside the house from Napoleon tent entrance
Dinning Room
Chateau de Malmasion
Josephine's home was given to her by Napoleon. She loved this home and spent here life here. Josephine died here. This is a beautiful mansion and is well worth a visit. We really enjoyed the home her paintings and her dresses. Josephine's art collection is on another page.
Library book Shelves
Ceiling Painting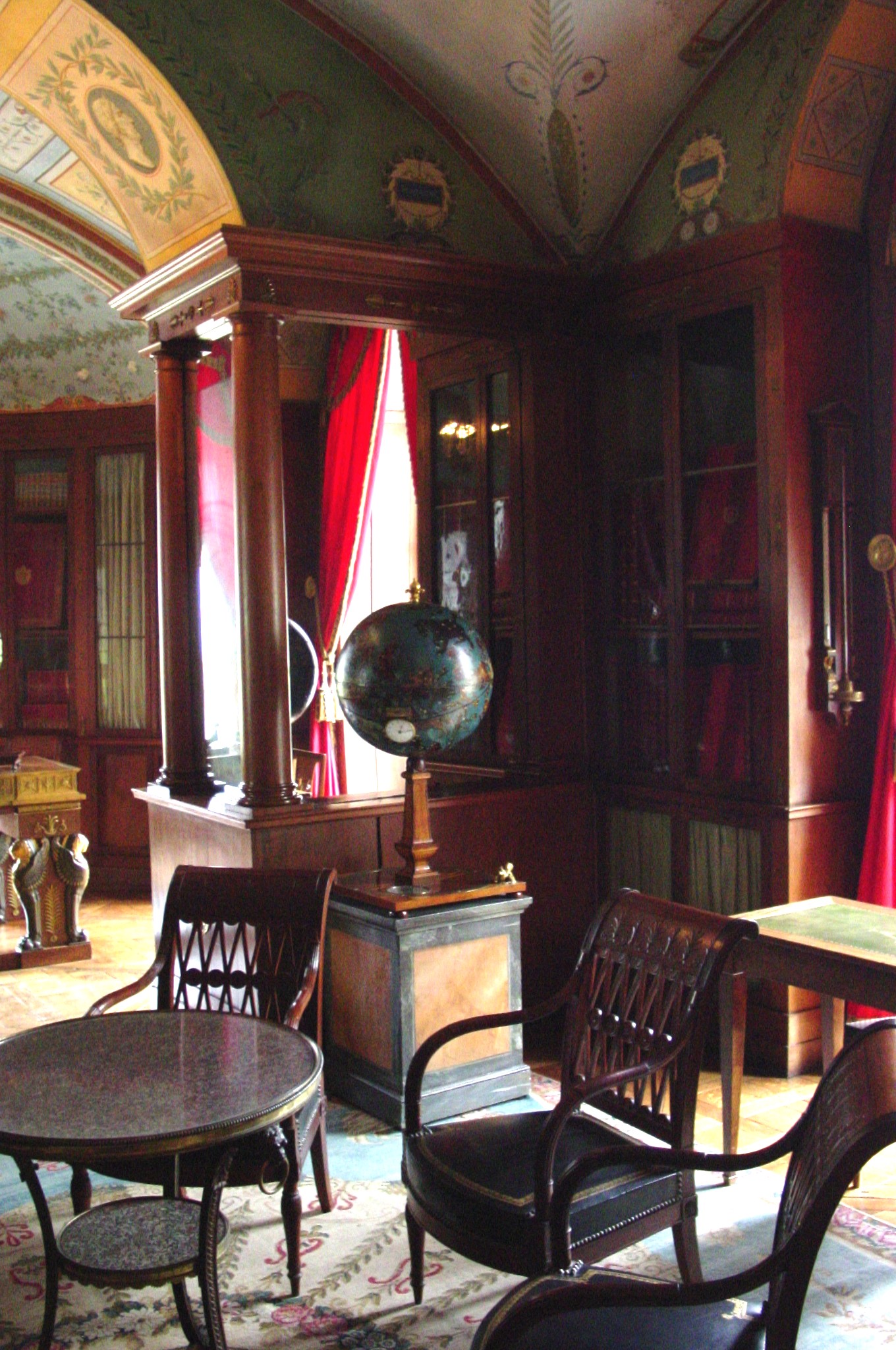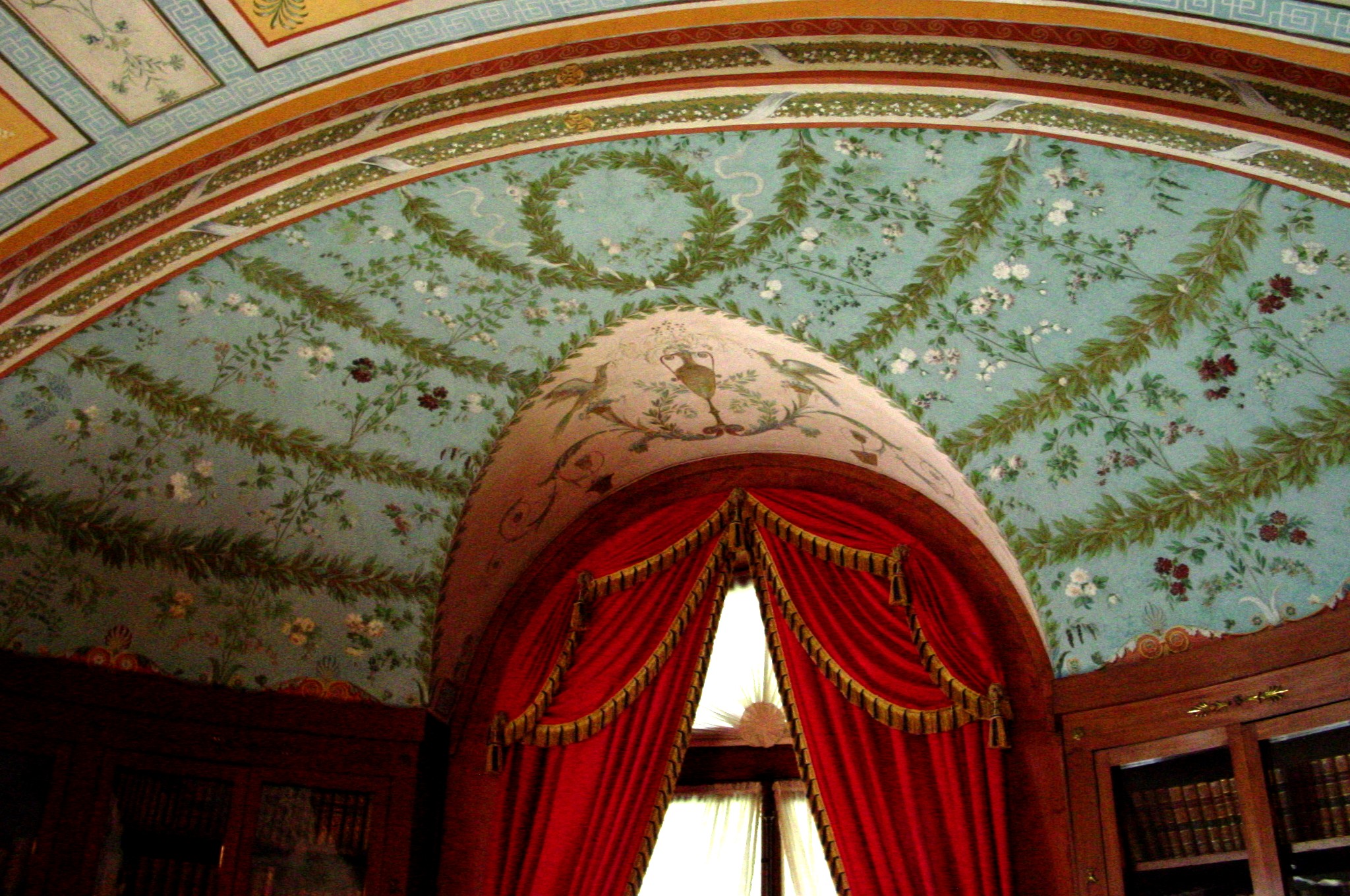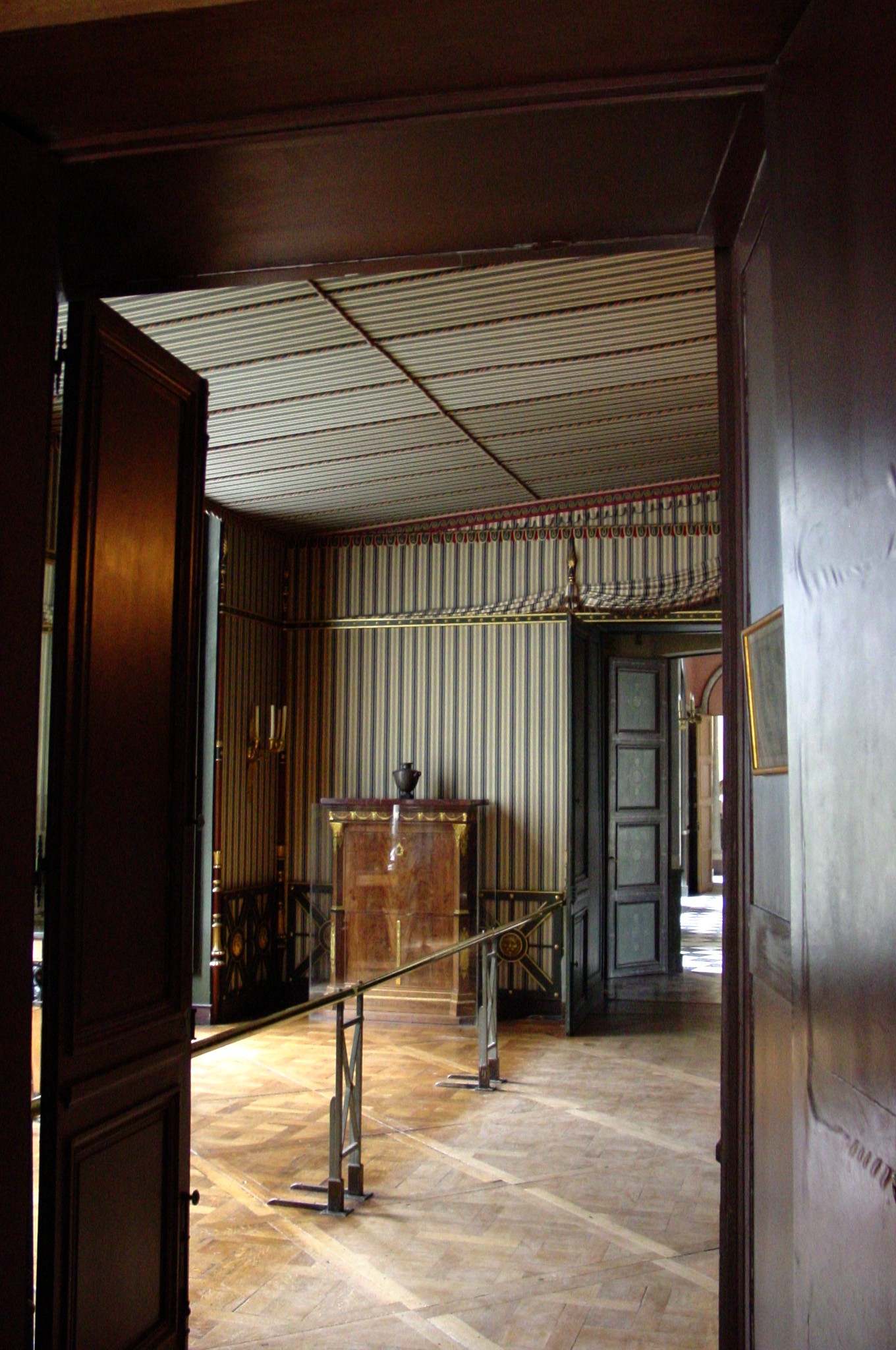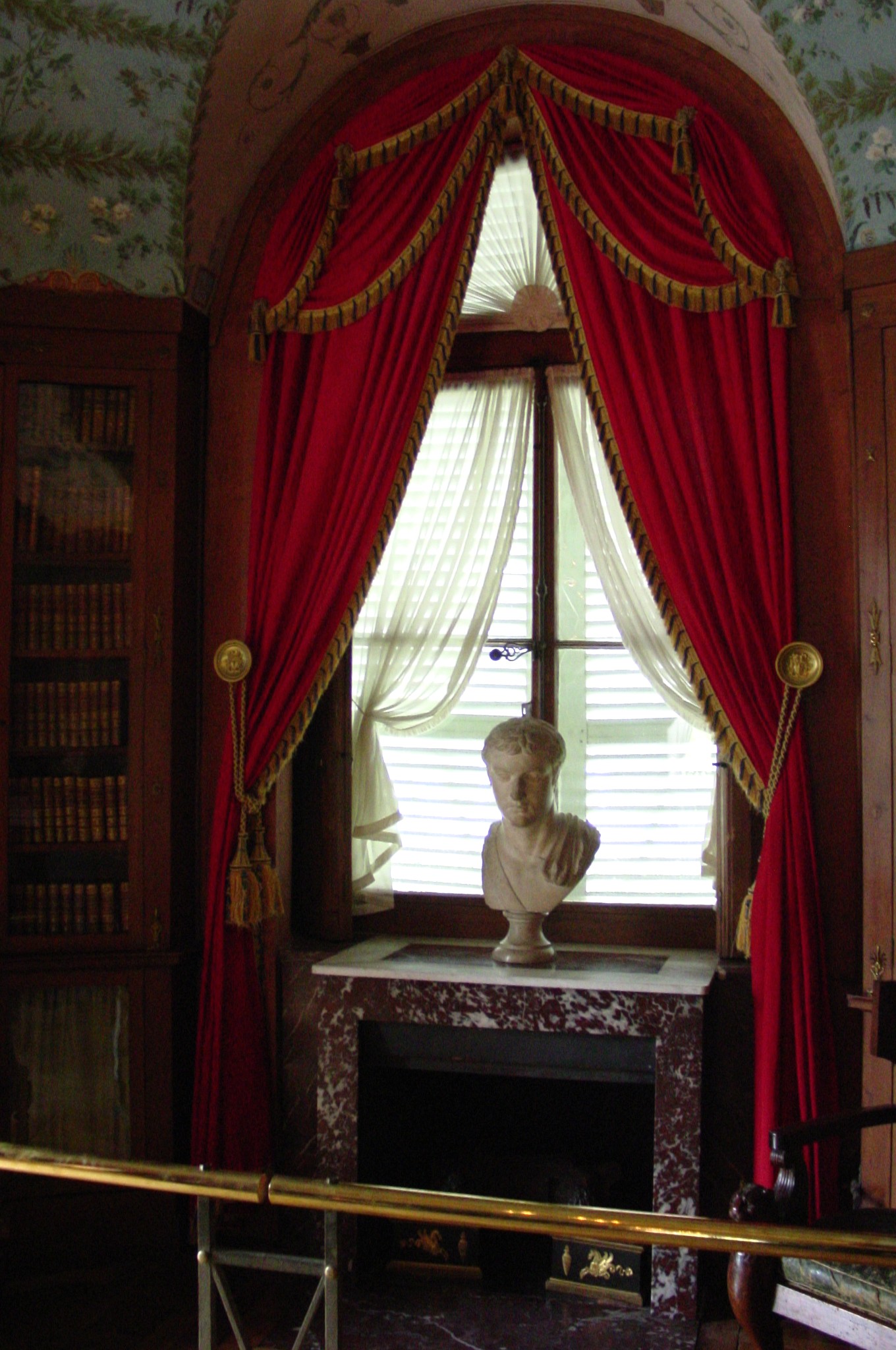 Library Sitting Area
Ceiling Painting Library
Napoleon's bedroom windows
Napoleon's Bedroom
Napoleons Pool Table
Downstairs Parlor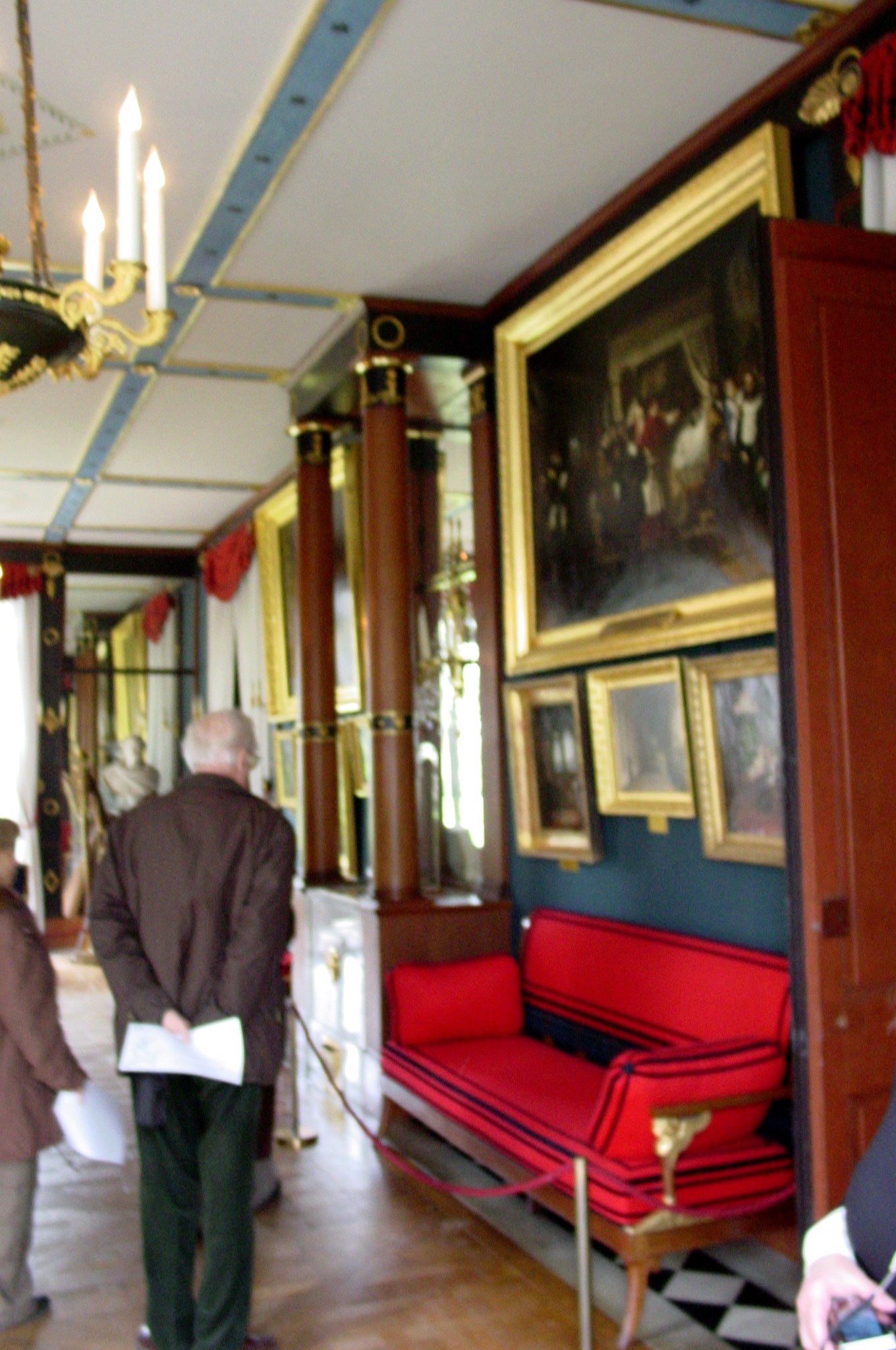 Downstairs Parlor
Family Portrait in Downstairs Parlor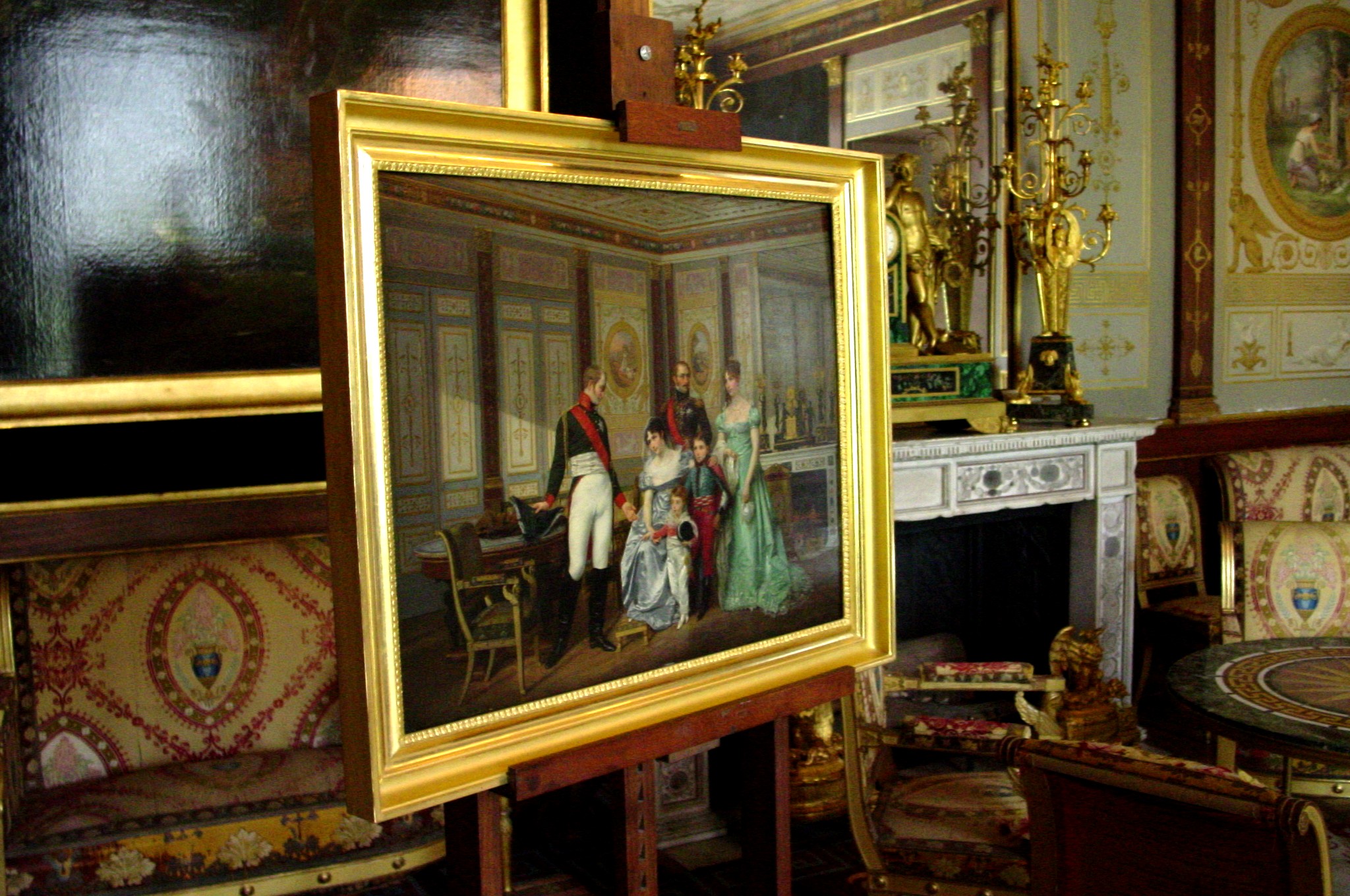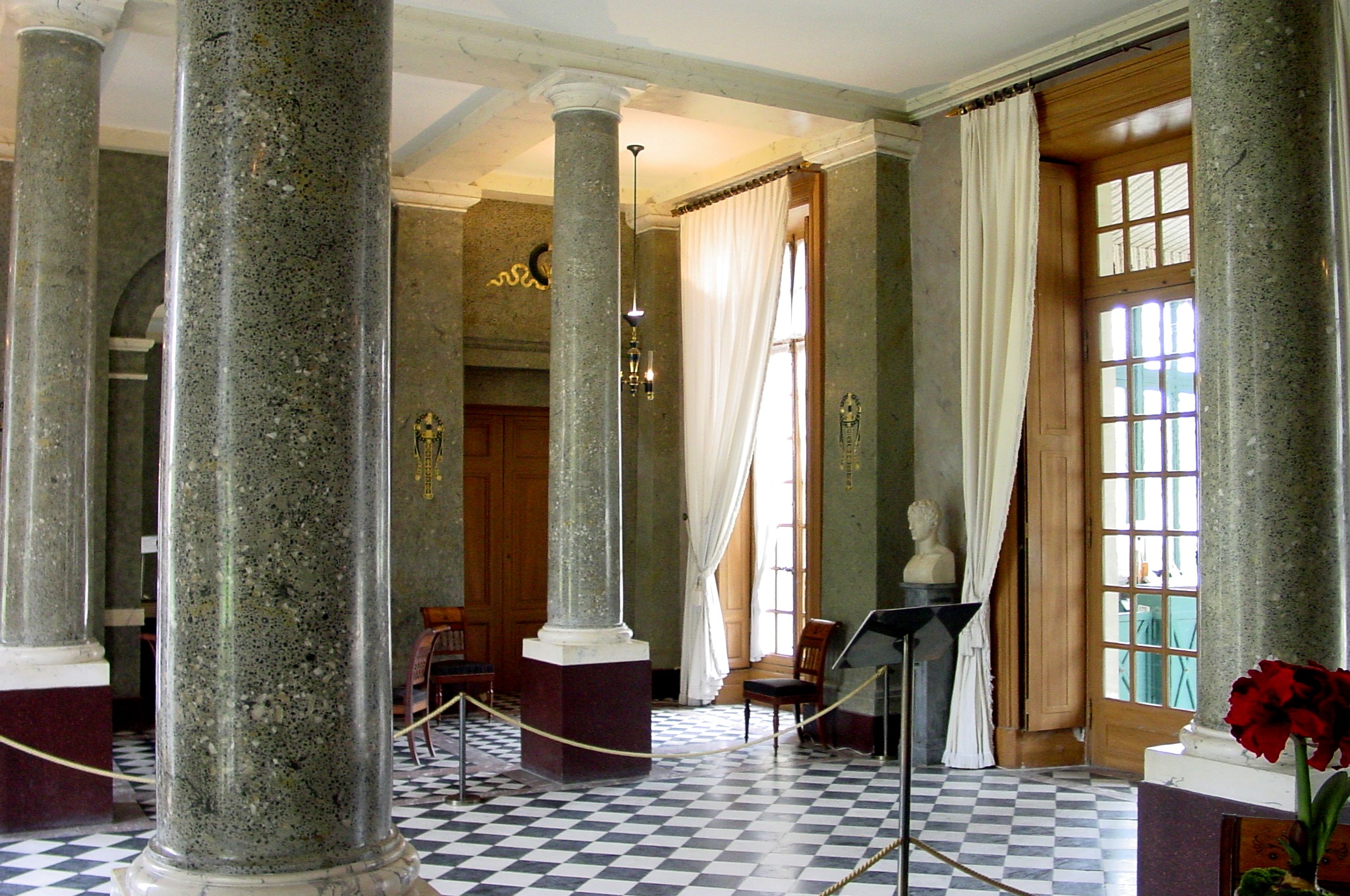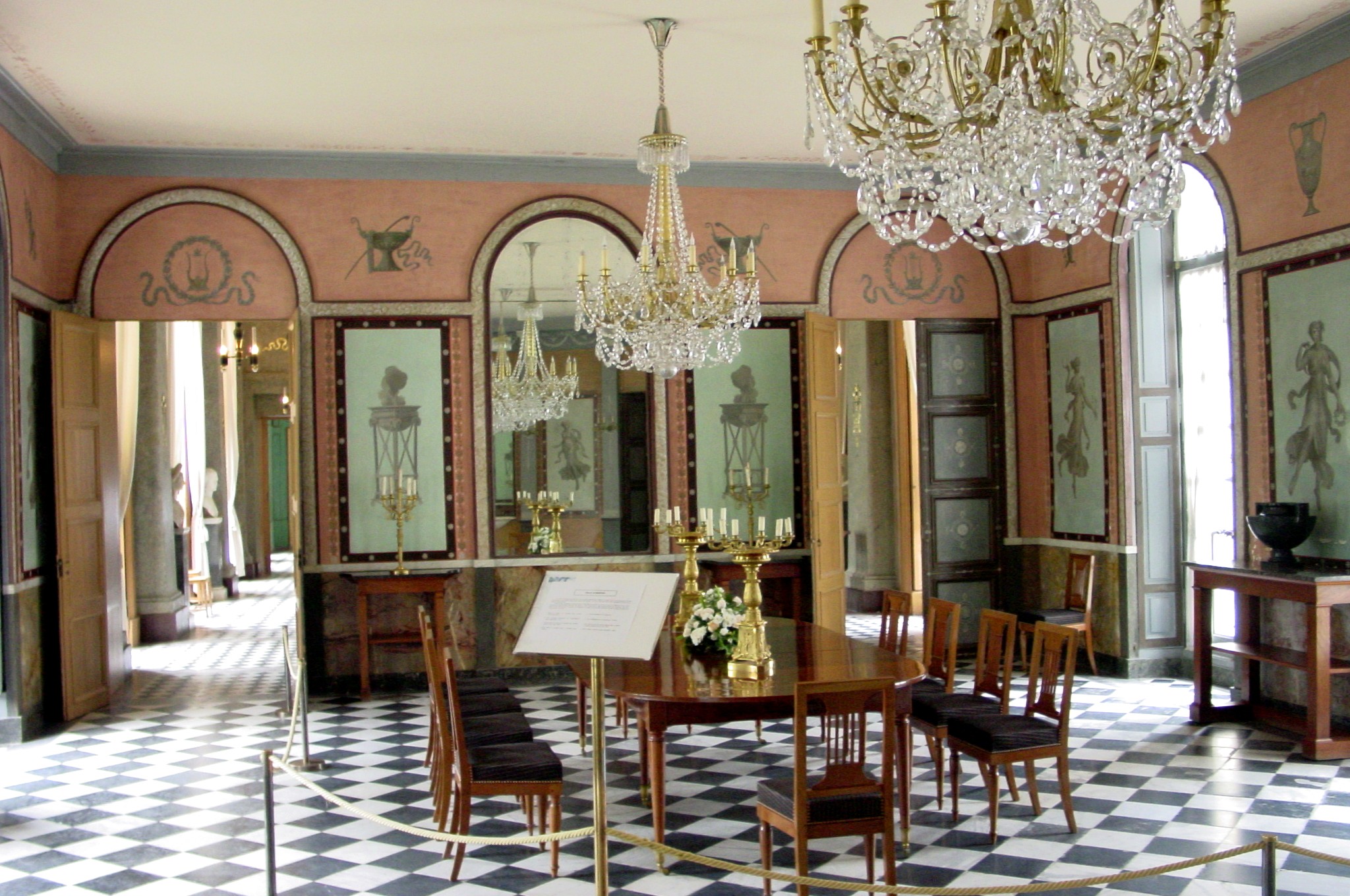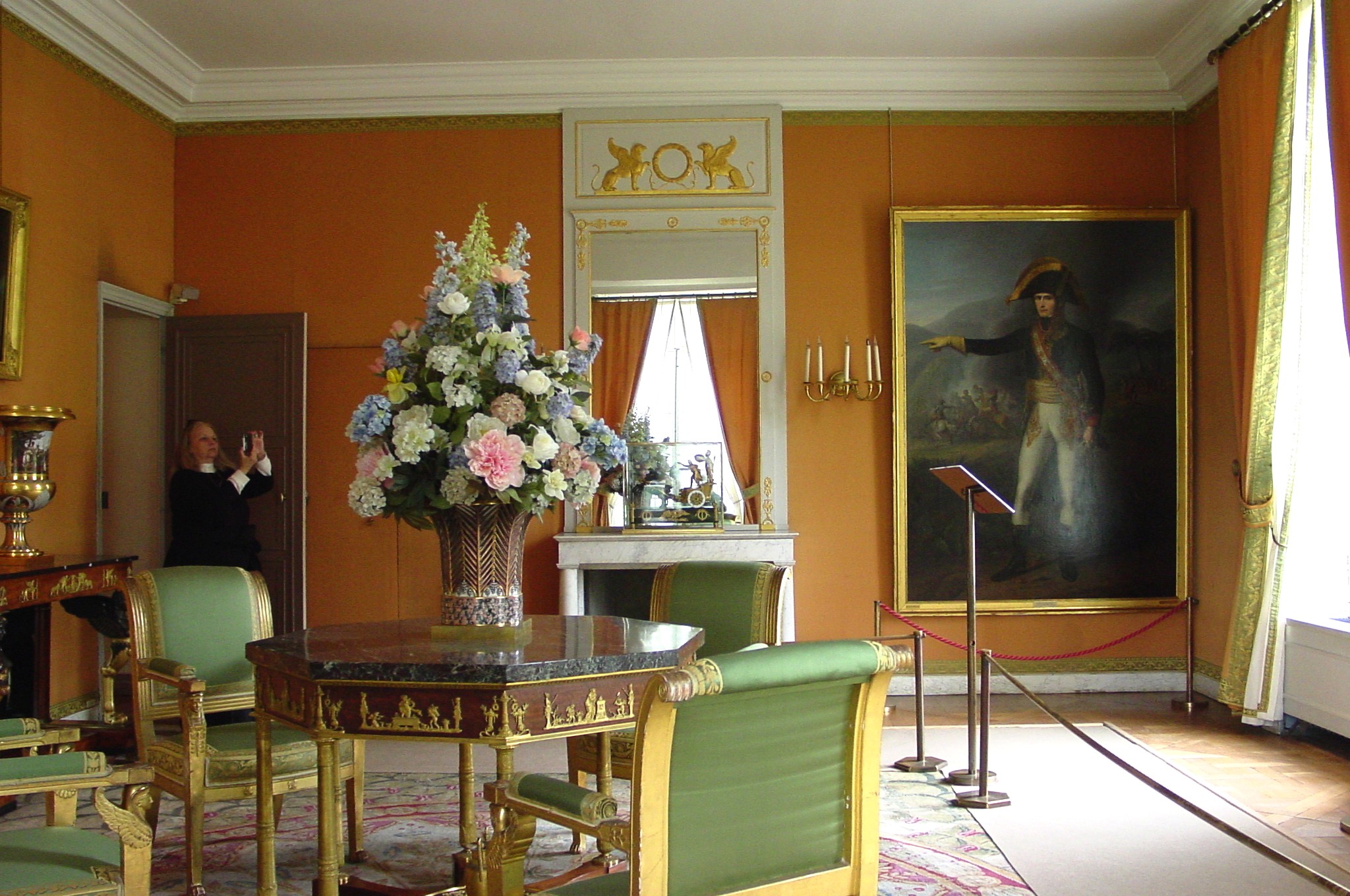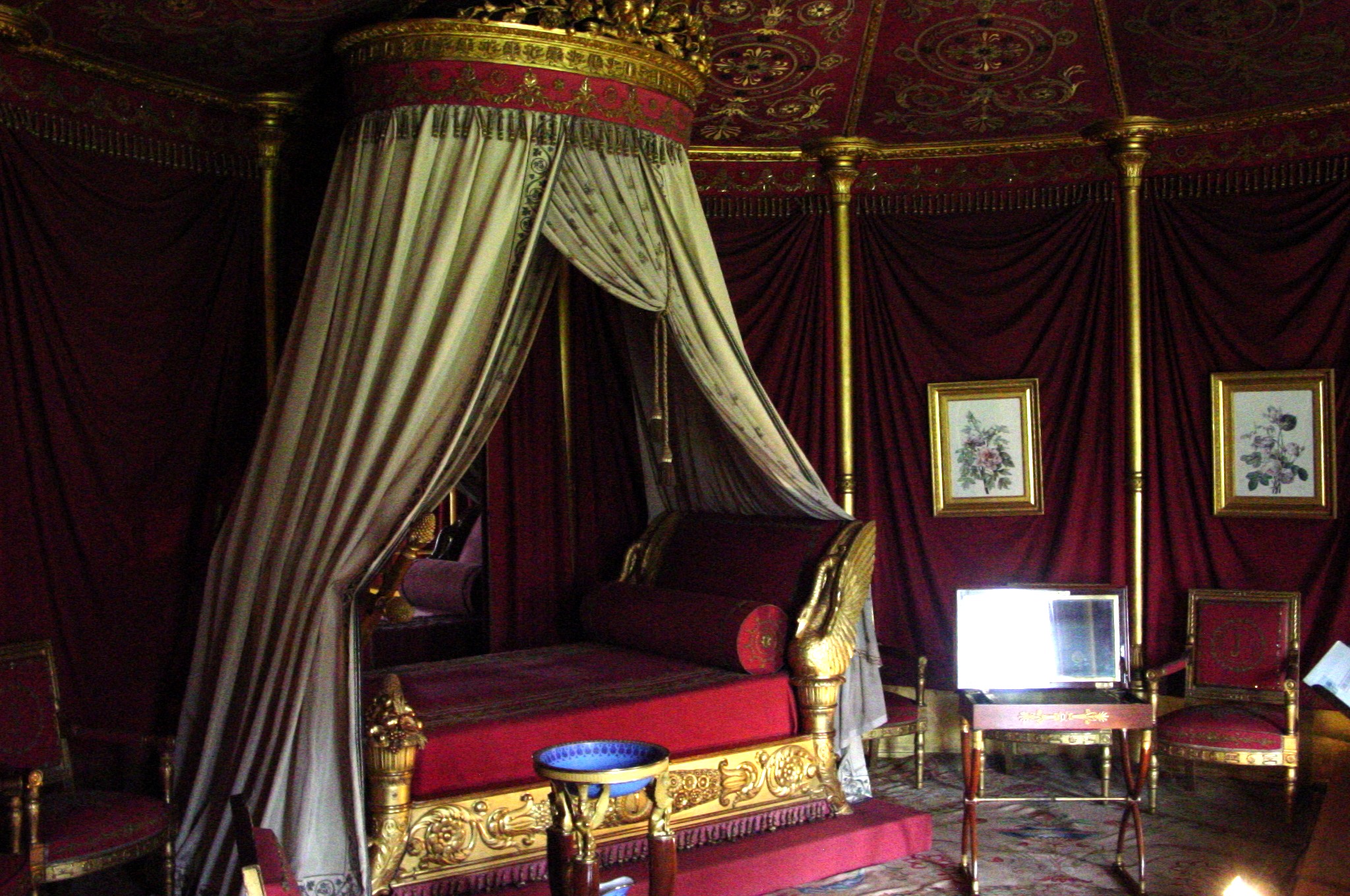 Josephine's Bedroom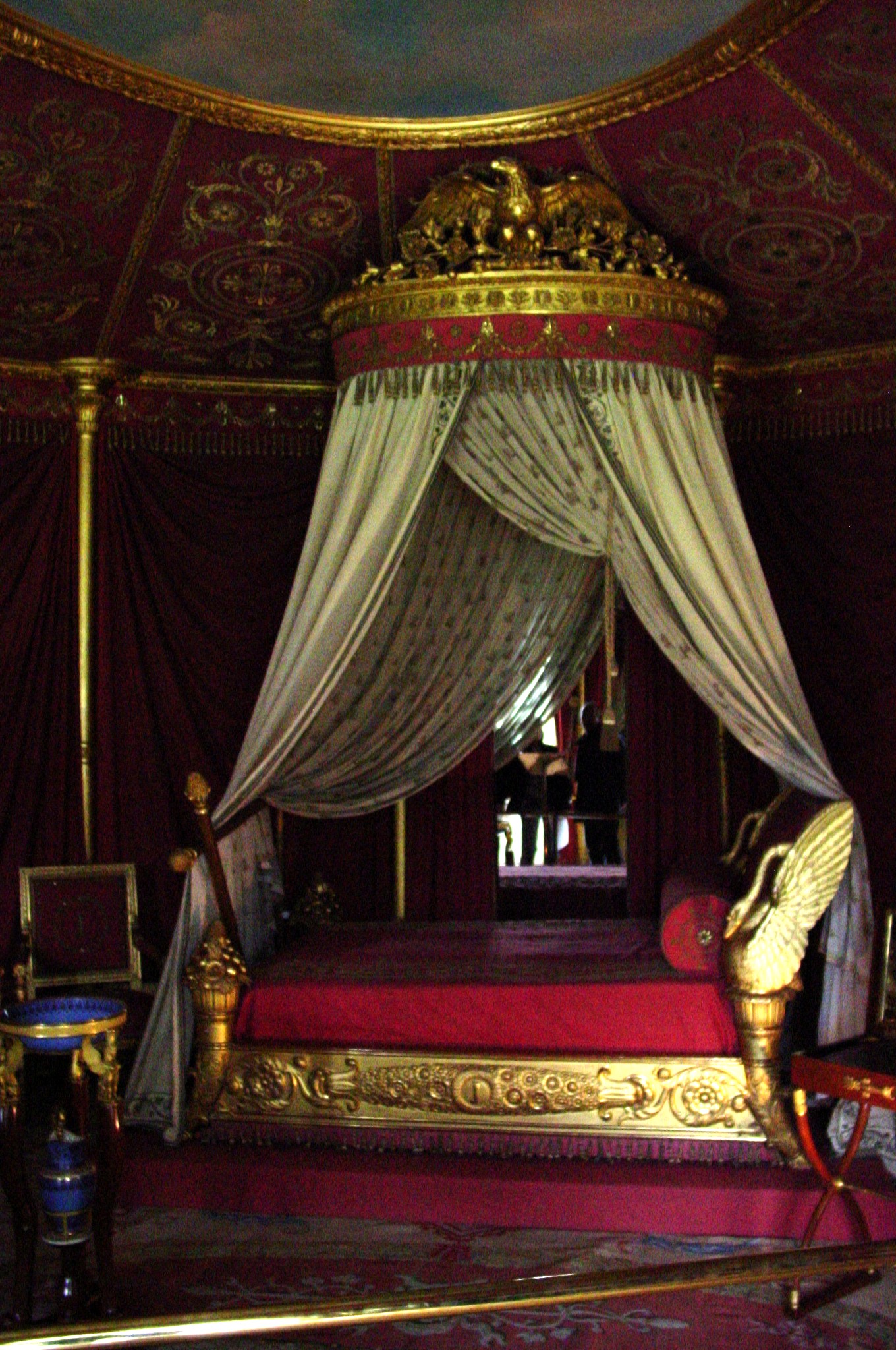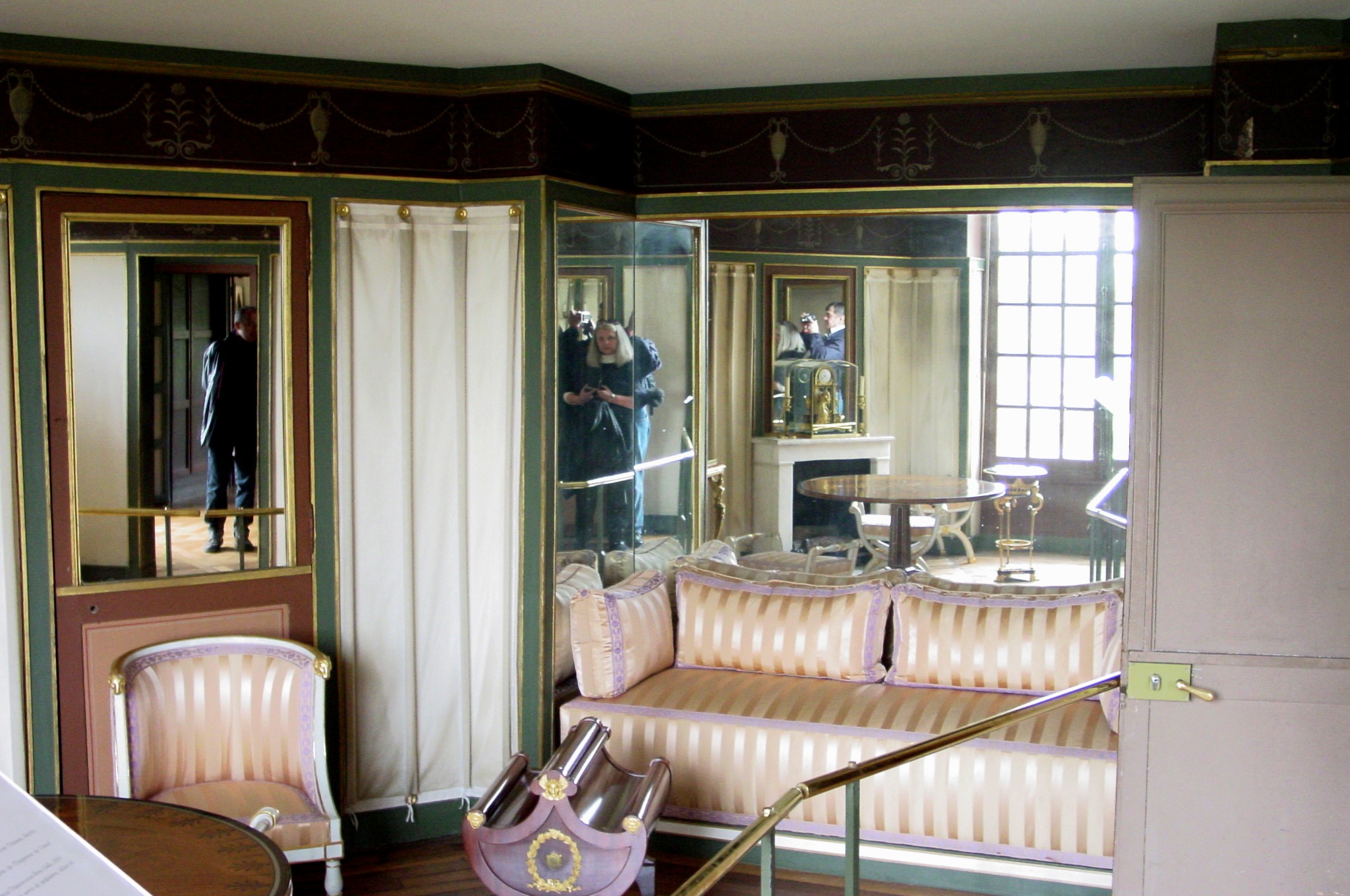 Josephine's Sitting Room
One of two stairwells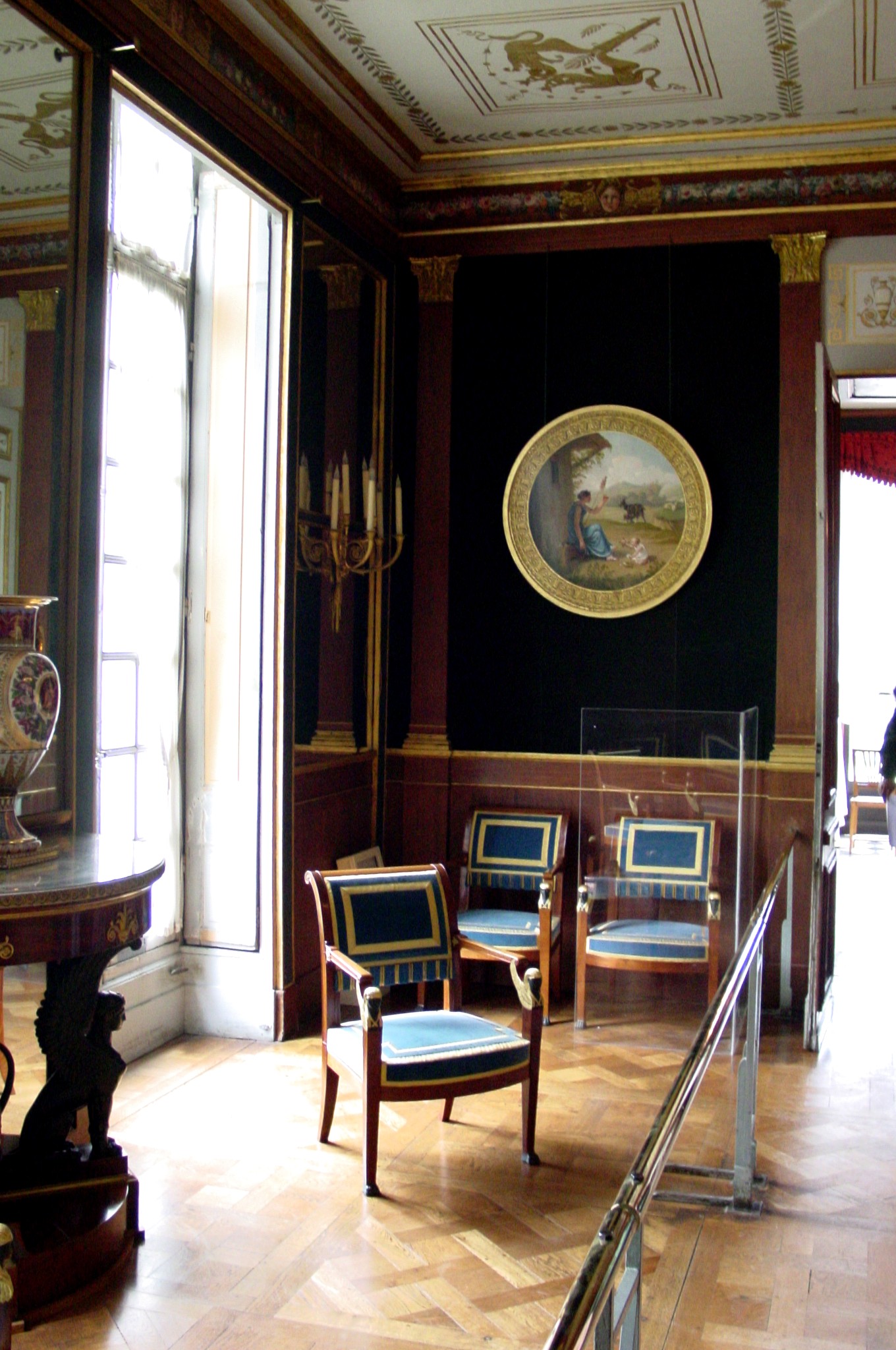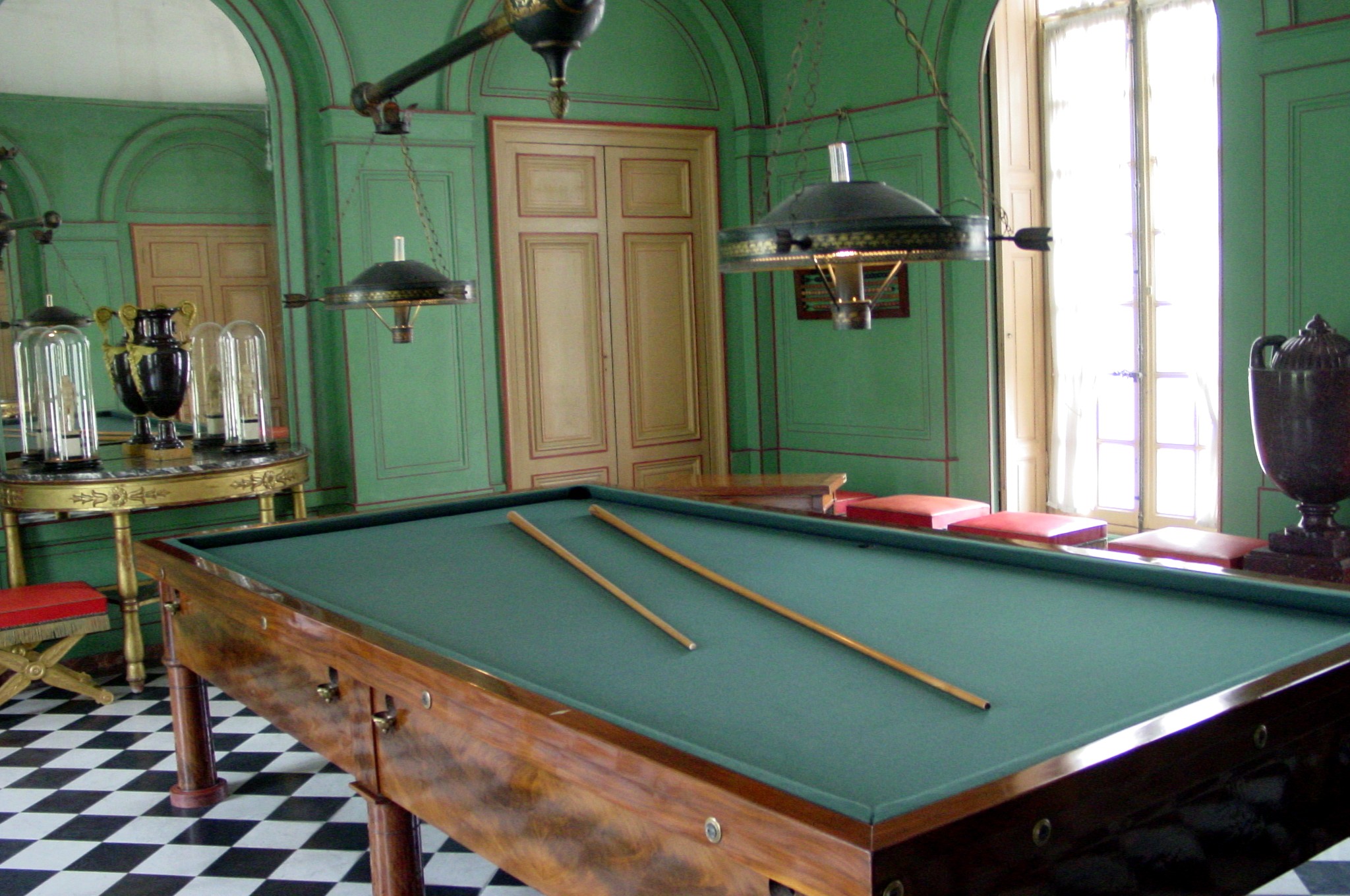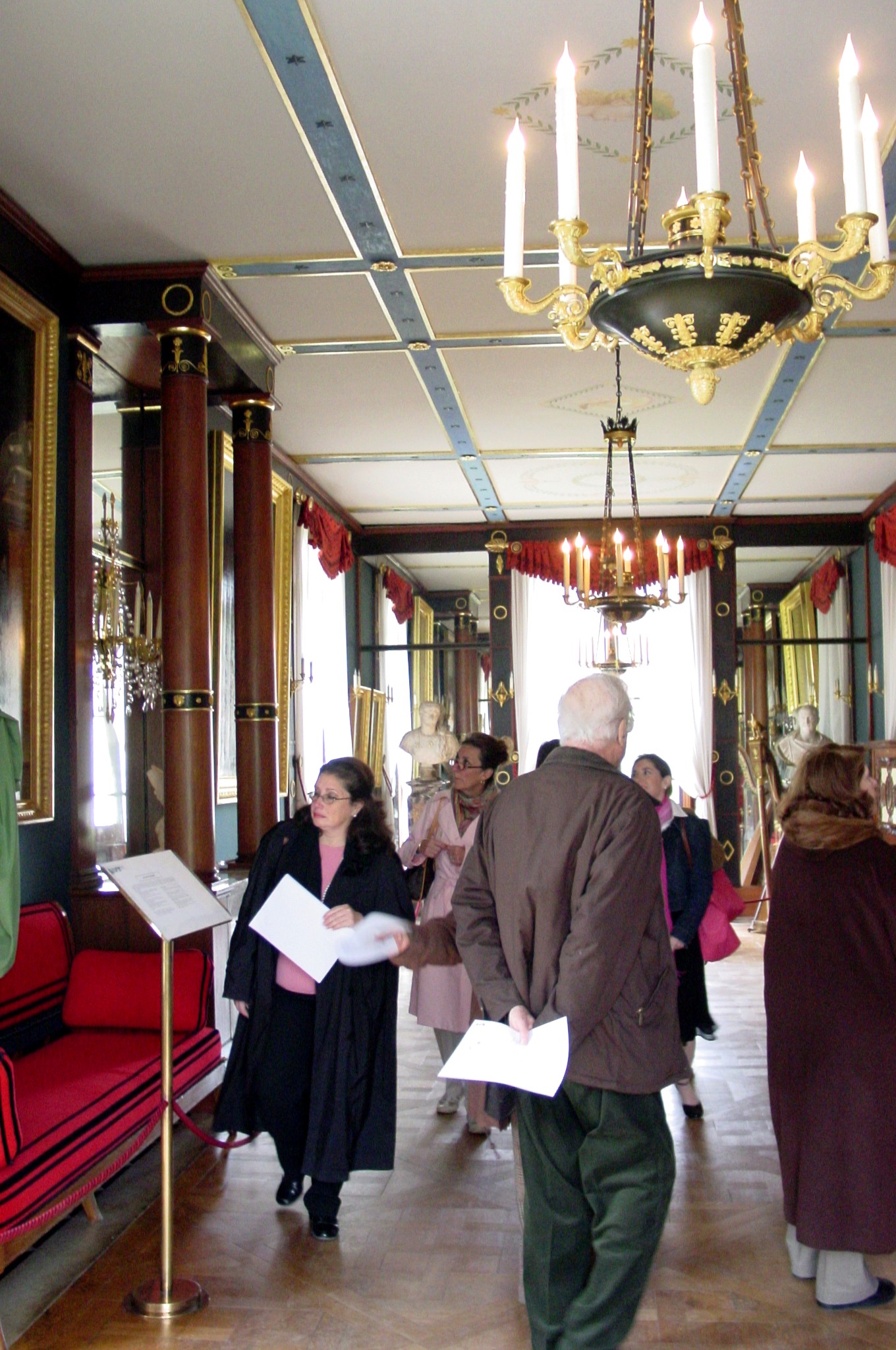 Downstairs sitting room
Josephine died in this bed
Card and Game Room
Going back through the campaign room to the stairs to second floor...
Napoleon's bedroom and sitting area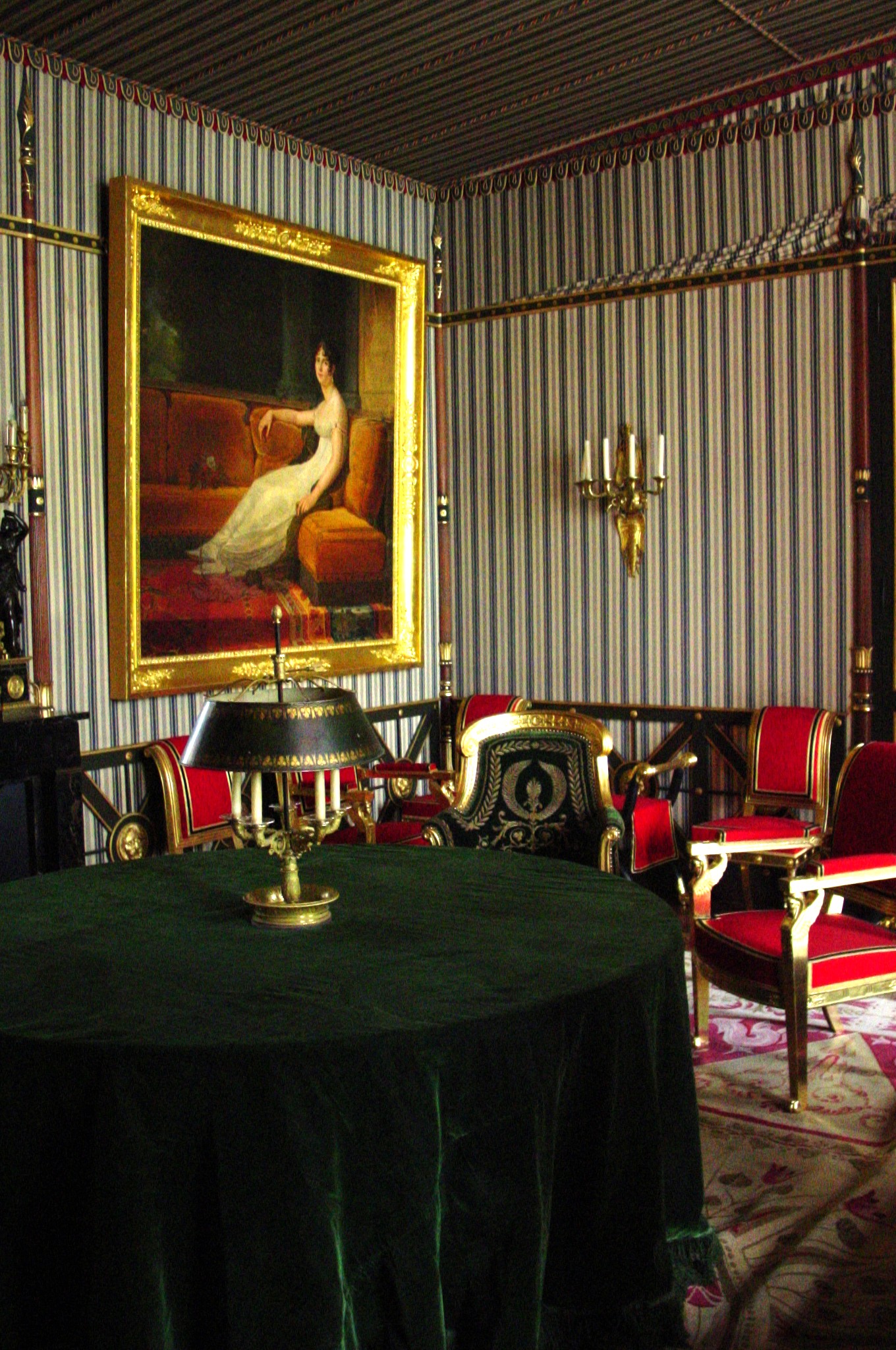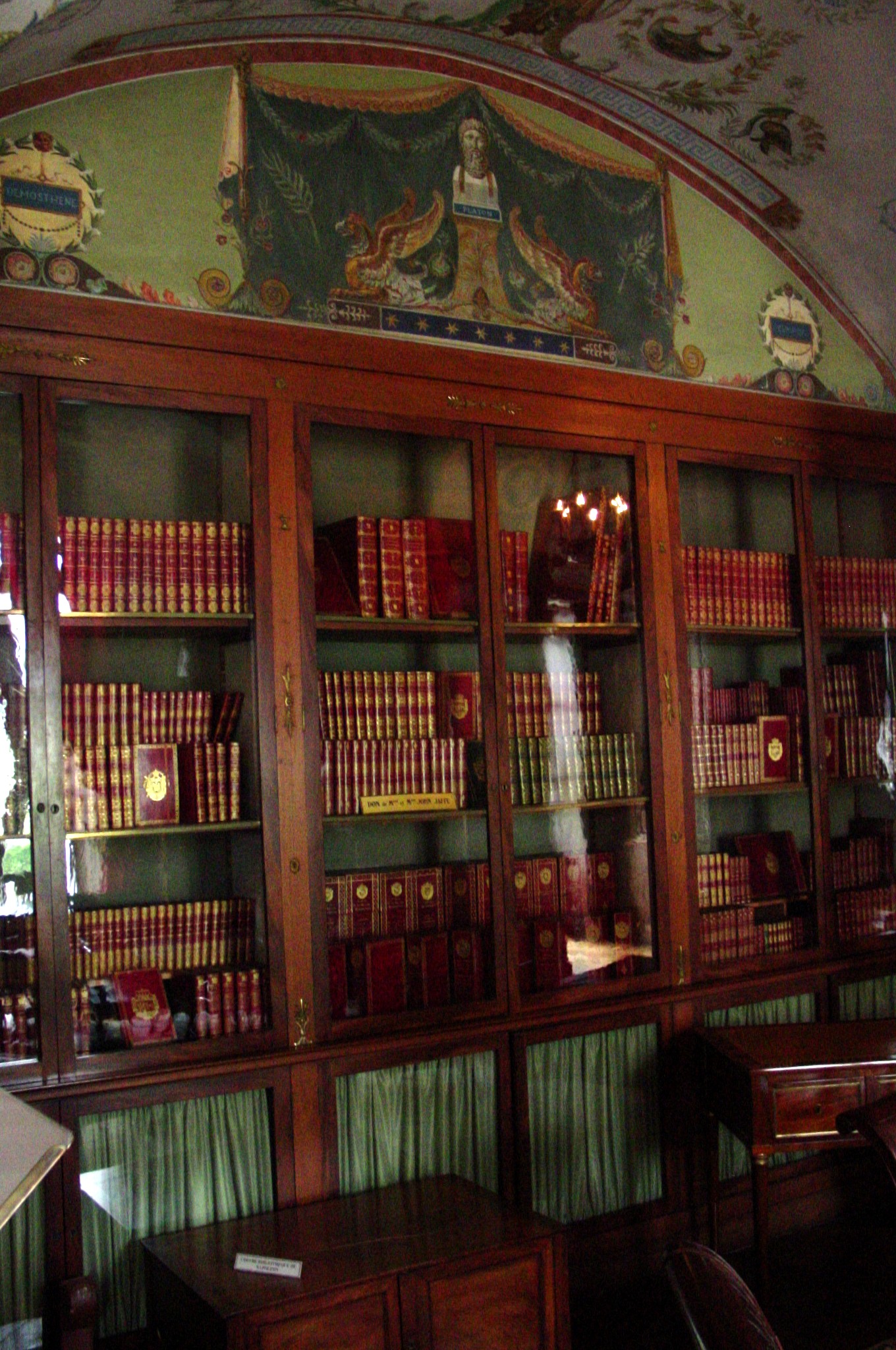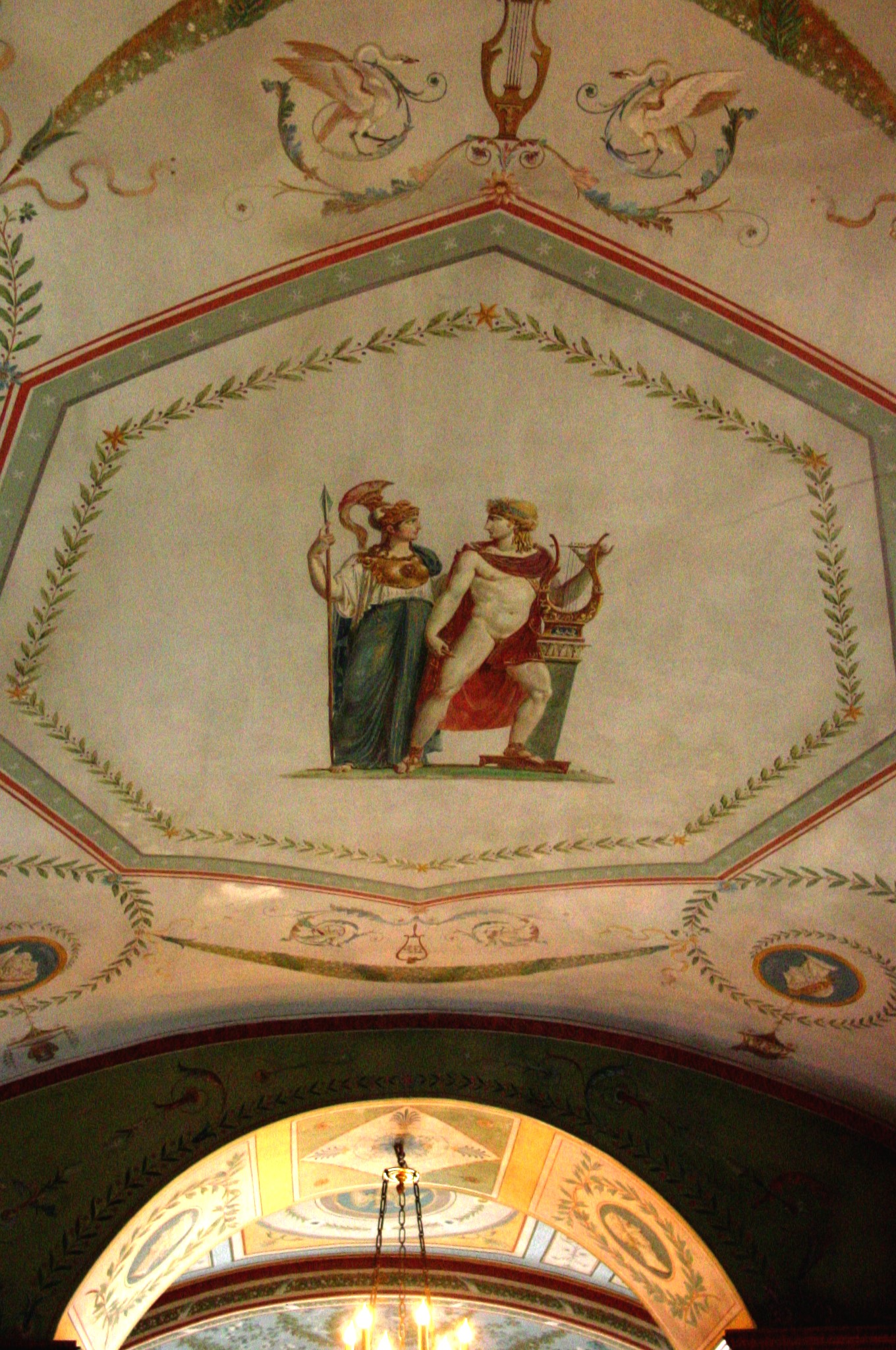 Campaign Room
Thomas Jefferson Portrait
Napoleon Bust in Library
Campaign Room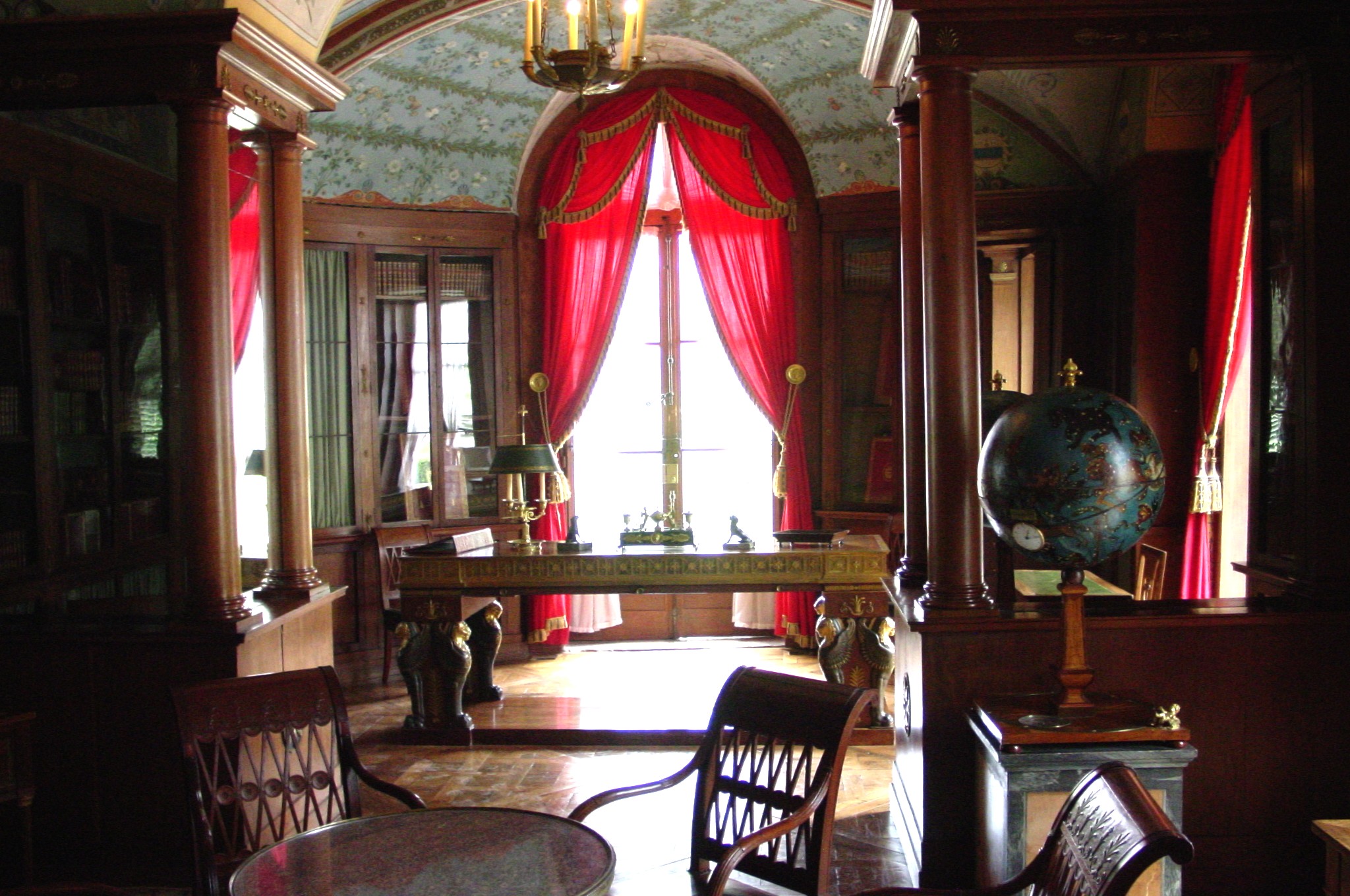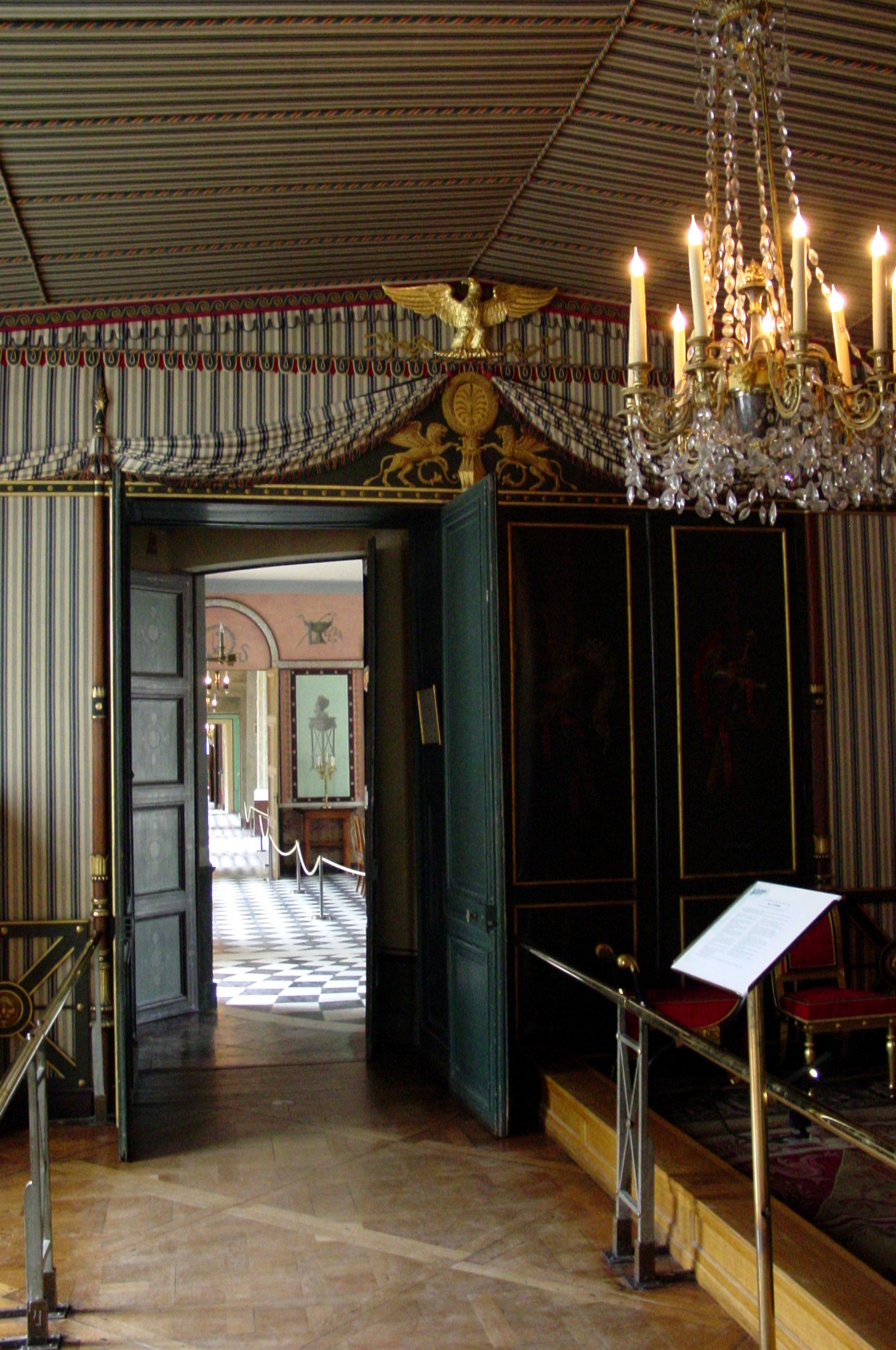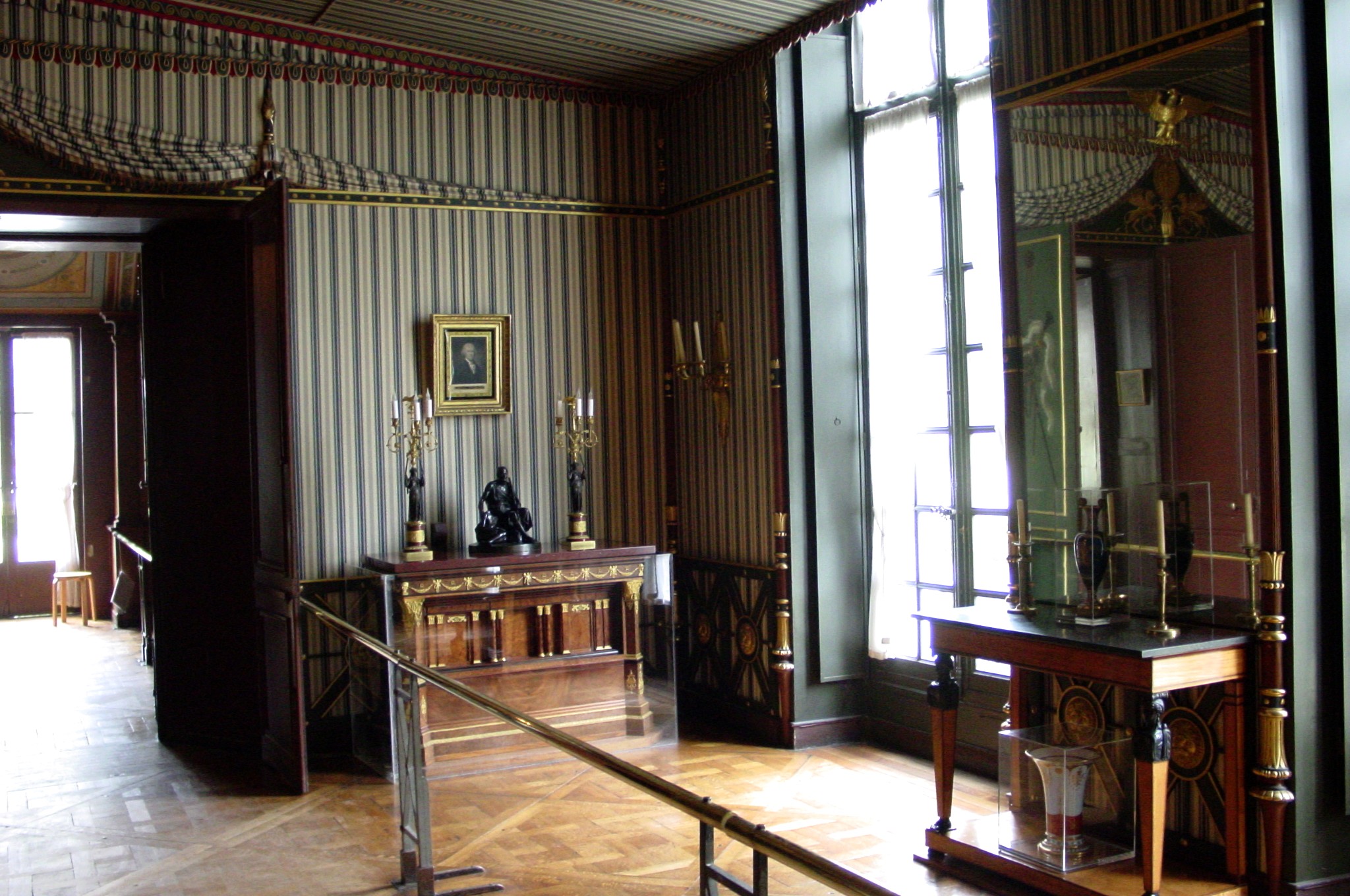 Napoleon's Library and Desk
Josephine Portrait